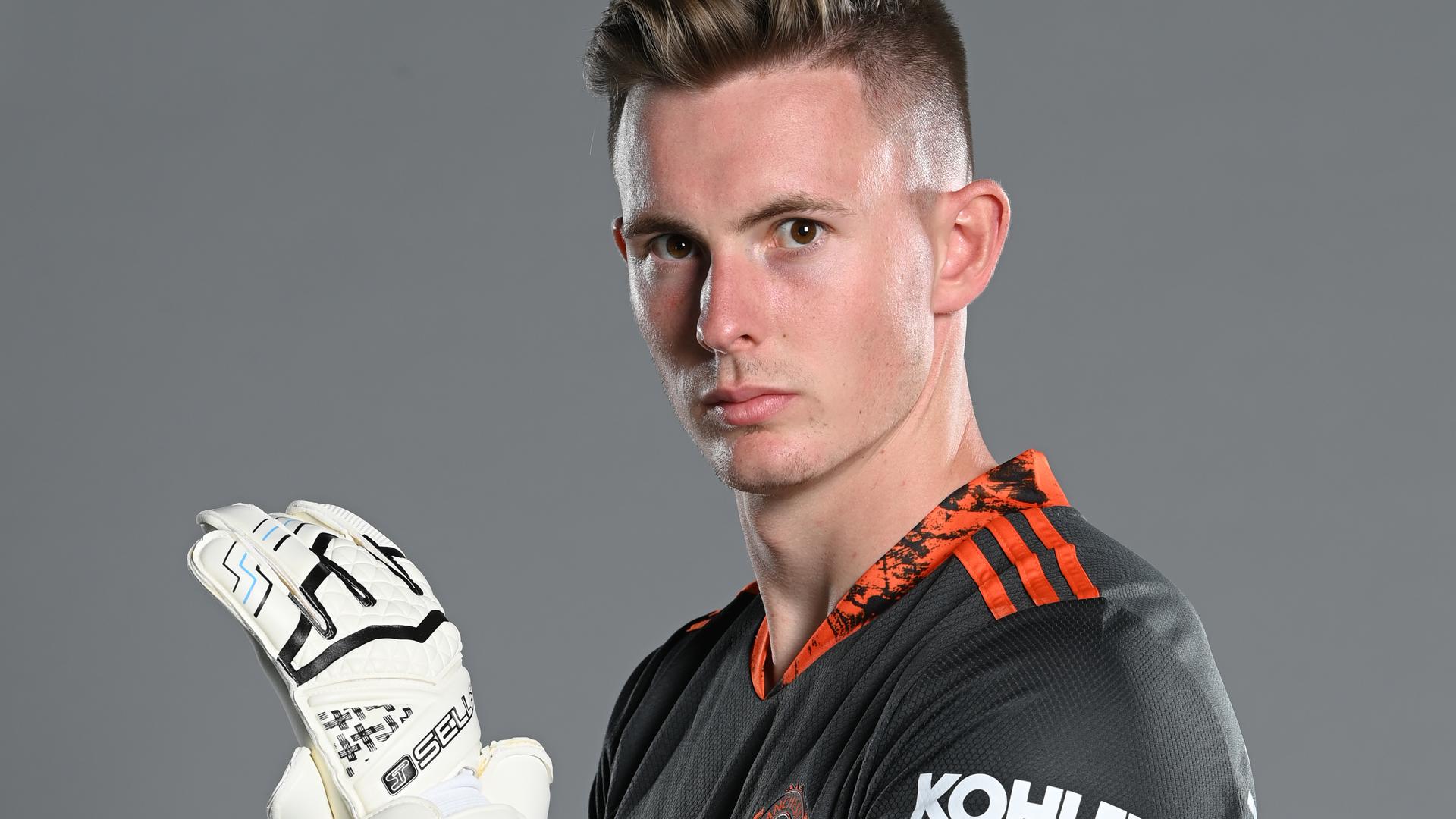 The pair had combined to great effect in the UEFA Youth League by that point when a quick throw-out had led to Rashford earning a penalty.
"I've seen lots of clips of Peter Schmeichel on YouTube and it's a really good skill to have in the bag,"
said Henderson.
"Quick, sharp. You get rid of it and you're on the break, especially with someone like Marcus with his pace to get on the end of it, it makes the job much easier."
Shrewsbury would go on to play a bigger part in Dean's life as they were the club he joined after a stint with Grimsby Town in League Two, where he had worked hard to become first choice. The spell at Shrewsbury was another that Dean fully embraced from the outset and he was an instant hit. Not only did he get in the PFA Team of the Year for the division but he also made two appearances at Wembley (in the EFL Trophy and Play-Off final) and saved a penalty in the second game.
With his reputation growing, a host of clubs tried to sign him in 2018. I remember sitting in the press lounge at Old Trafford awaiting his arrival for another interview, to mark a new contract and an upcoming loan, as the opening match of the World Cup finals started on the TV.
Dean arrived and was physically much bigger and broader than the teenager I'd first spoken to at the Aon Training Complex. He cut an imposing figure and was even more articulate and confident, spelling out his ambitions for club and country.
Such single-minded determination, for some reason, can be frowned upon, maybe in Britain more than other countries. Yet maybe it is an ingredient needed in the psyche to reach the very top. Without a stated ambition, and the self-confidence to fulfil it, so many will inevitably fall short. In the Amazon Prime documentary on Coldplay, Chris Martin boldly states as they struggle to make their way in the industry that they will become the biggest band in the world. Is it just coincidence that they were able to lay claim to this or did it owe something to holding such lofty aspirations from the outset?
Let'