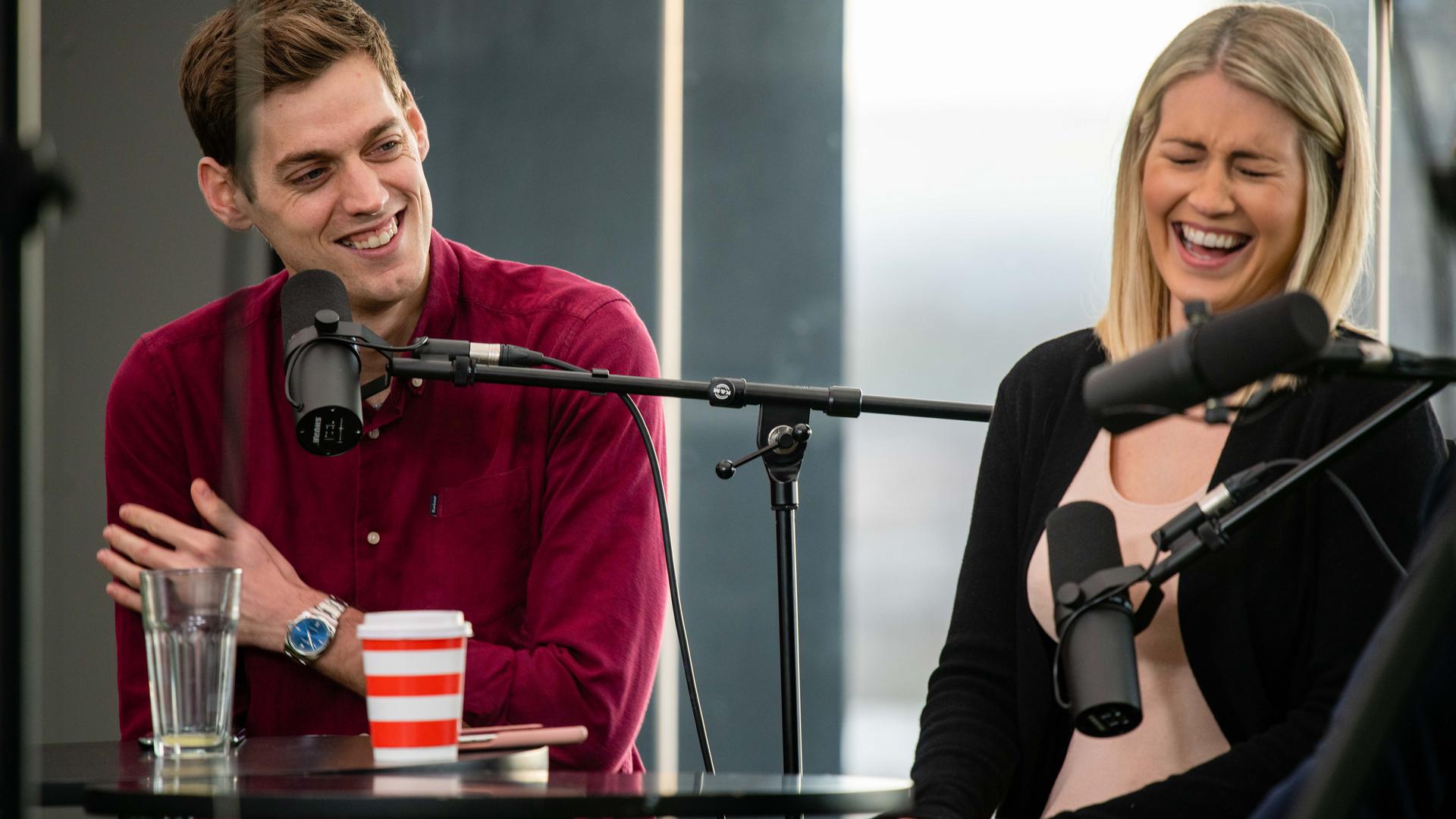 On a similar theme, Helen adds: "I don't want to say it was a surprise, because we'd all heard him talk before. He's a great talker and he's very confident, but we [Sam, Helen and David May] just all thought it surpassed what we expected it to be, in terms of his personality: his enthusiasm, the way he answered questions and his competitiveness.
"Everything just shone through and it just showed that he really is a star. He was very charismatic as well, with the way he spoke.
"I got a feel for his drive, ambition and competitiveness. That was clear to see from the start. I think he said in part of the podcast about how [Cristiano] Ronaldo was one of his favourite players, and you can see a similar mentality. You could see that within him.
"The competitiveness… talking about wanting to beat his daughter at Uno was brilliant – we were laughing our heads off! It's just a real insight into someone. They were my main takes from it: a winning mentality, competitiveness, a real family man and a leader."
Let'