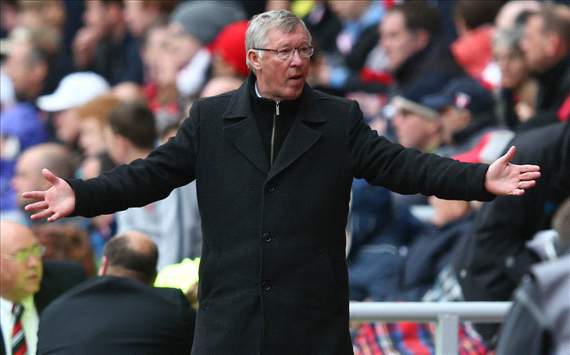 Sir Alex y una nueva movida en su ajedrez psicológico / Getty
Manchester United will not be spending in the January transfer window, according to their manager Sir Alex Ferguson.

United have been linked with Everton defender Leighton Baines and Borussia Dortmund striker Robert Lewandowski in recent weeks, but the 70-year-old manager has ruled out any major signings.
"Don't hold your breath waiting for Manchester United to jump through the transfer window when it opens next week!" he wrote in his matchday programme column ahead of the match against West Brom.
"If you believed everything you read in the media, we would have the biggest squad in Europe, not to mention becoming bankrupt!
"It's been open season to link us with a stack of players, admittedly some very good ones, but it just isn't going to happen.
"You can never say never in football because you don't know who might become available but, speaking generally, I am not looking to do any serious transfer business in January.
"I don't have to because I am more than satisfied with the players I have in my squad, a group as good as any I have had in my time at Old Trafford.
"So we won't be dashing around in a panic. Of course, as always, we will be on the lookout for young players of potential who we can develop."
United will be without Wayne Rooney for the game against West Brom, but Sir Alex revealed he plans for such injuries.
"I always work on a 10 per cent injury rate so that, on average, I expect that out of a group of 20 players we will be missing a couple," he added.
"It gets tricky if you are hit by more in the same department. It was quite worrying for instance when we had so many defenders out of action earlier in the season, and I think it showed in one or two results."