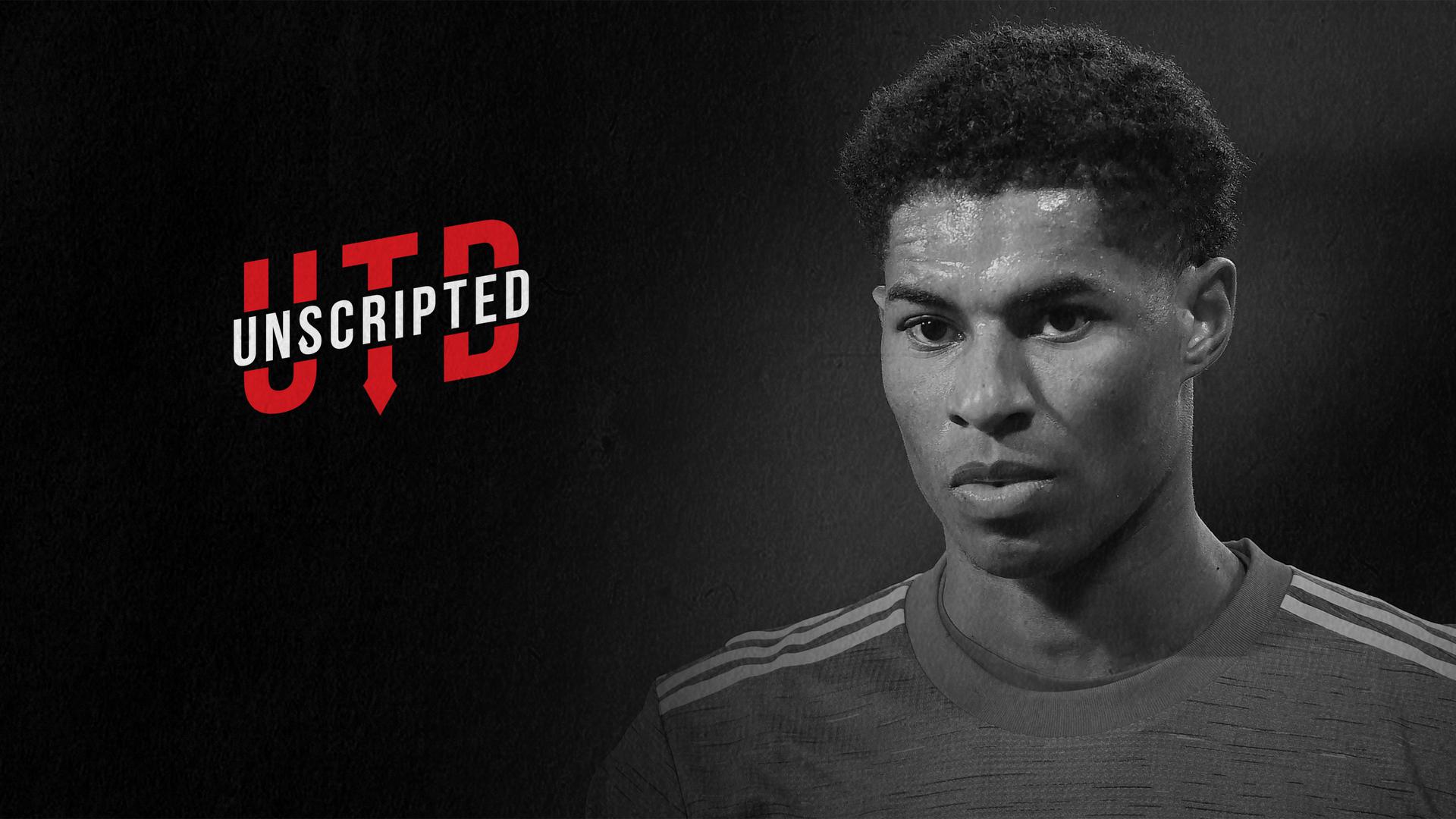 There are so many people who have made a contribution to his journey and I think Marcus himself would acknowledge that. The coaches tend to get recognition because they deal directly with the football, but there are staff at Ashton-on-Mersey school that supported him in many ways. There's his landlady, Maria Kelly, a wonderful lady who has worked with us for many years looking after our players. She must take immense credit because she was dealing with him every day. Although he was in Manchester, he was away from home, living in a household with a second parent, and the way she managed and supported him. People like that are key figures. Drivers like Dave Price and Chris Roberts who are picking the lads up every day, dropping them home, giving them lifts… these people are gold dust.
Brian McClair and Les Kershaw were very supportive when Marcus was a young boy and we were bringing him into the full-time programme and I remember Eamon, who takes an awful lot of credit, was telling me:
"Tony, this kid is ready to go into full-time,"
and I was thinking: he's a first year, he's primary school age, it's such a long journey. I was trying to bat him back and slow things down, give it another year, but Eamon stuck at it.
"He's ready."
In the end he convinced me and I went along with it, had conversations with Les and Brian and they were very supportive. They trusted our judgment and let us get on with it. You take little risks here and there, not knowing which way you're going to go, stopping to reflect, going again, never being quite sure, but it's always the young people themselves that make that decision for you, in the end. The way they react to goals and challenges that you set them. In Marcus's case, it was quite easy, because he settled into his accommodation easily, into his school easily, it never affected his football at that age. He just came in, got on with it and had a real quiet confidence about himself that I think we always knew, deep down, all of us, that he was going to be a footballer at a good level. I can't say that we knew then that he'd achieve what he's already achieved in his career, but we knew he was going to be there or thereabouts in the first team. We just had a sense, an instinct about him. 
For any young player looking to break into senior football, you have to take your chance when it comes. My word, did Marcus take his. I was at the Midtjylland game when he made his debut. We had a club function that day and a meeting at Old Trafford before the game, then we sat down for the game itself. Then we heard that Anthony had been injured in the warm-up and Marcus would be starting. The way he took his chance tells you a lot about Marcus. Two goals, a great performance and he was the hero of the night.
Now, there's this notion of an overnight success, where a player like Marcus bursts onto the scene without any warning, but there's no such thing. What about all the other nights? What do you do with the not great nights? What are you doing to turn it around? Are you showing resilience? Are you showing patience? Are you digging in? These are all characteristics that Marcus has shown and that he still possesses. It's not just about the good days, it's how you deal with the bad days and not getting things right, maybe struggling in training or having an injury like he did in his late teens. It's what you do with it that matters. Do you get back at it or do you just sulk in a corner? He never did that. If he had, he wouldn't be where he is now. There are never any overnight sensations. Ask his landlady, his driver, his school teachers, his coaches.
It was a fantastic feeling for everybody in the Academy and at the football club, for a young lad to make his debut and score in a European game, because you know the background, you know the work that's gone into it, all the people who have been involved. It's something to celebrate, isn't it? Something to rejoice in, not just at the moment, but in the time that follows. 
It isn't easy to be a professional footballer at any level. To play at any level is a wonderful achievement, but to achieve the level of such a special footballer at such a young age and achieve what he has at just 23 is quite astonishing. That's just as a footballer alone – never mind all the other things that have been going on in Marcus's life over the last couple of years. Purely as a footballer alone, his achievements are astonishing. Over 250 games, 85 goals, the fourth or fifth youngest player ever to achieve that landmark for Manchester United, then 40-plus England caps. Unbelievable.
Let'