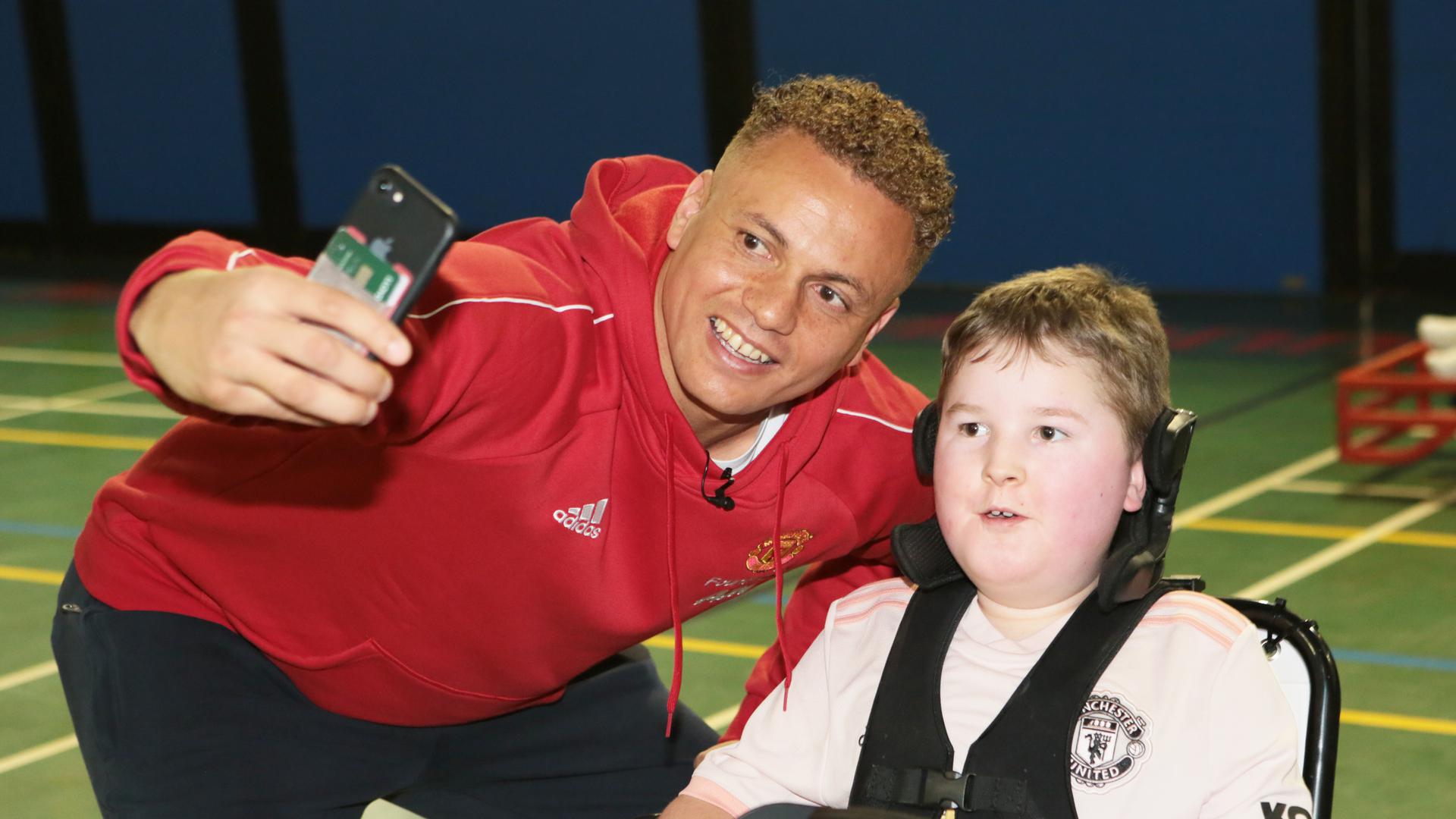 Powerchair football consists of a team of four players using specialised electric wheelchairs with a large front bumper to control and hit an oversized heavy football to score goals. Over the years the team has been supported by United players including Eric Bailly and club legends such as Wes Brown.
The team usually trains every week and regularly competes in the West Midlands Regional League and the Muscular Dystrophy UK National Premiership. However, due to the Covid-19 pandemic, the training session and games have been put on hold for over 12 months.
During this period, 14 participants from various projects across the Foundation put their time to good use by undertaking the FA Playmaker course in January 2021, including four participants from the powerchair football team.
The FA Playmaker is an entry-level football course for people wanting to take a more active role in grassroots football, offering coaches and volunteers the confidence and skills required to start their coaching pathway.
Let'