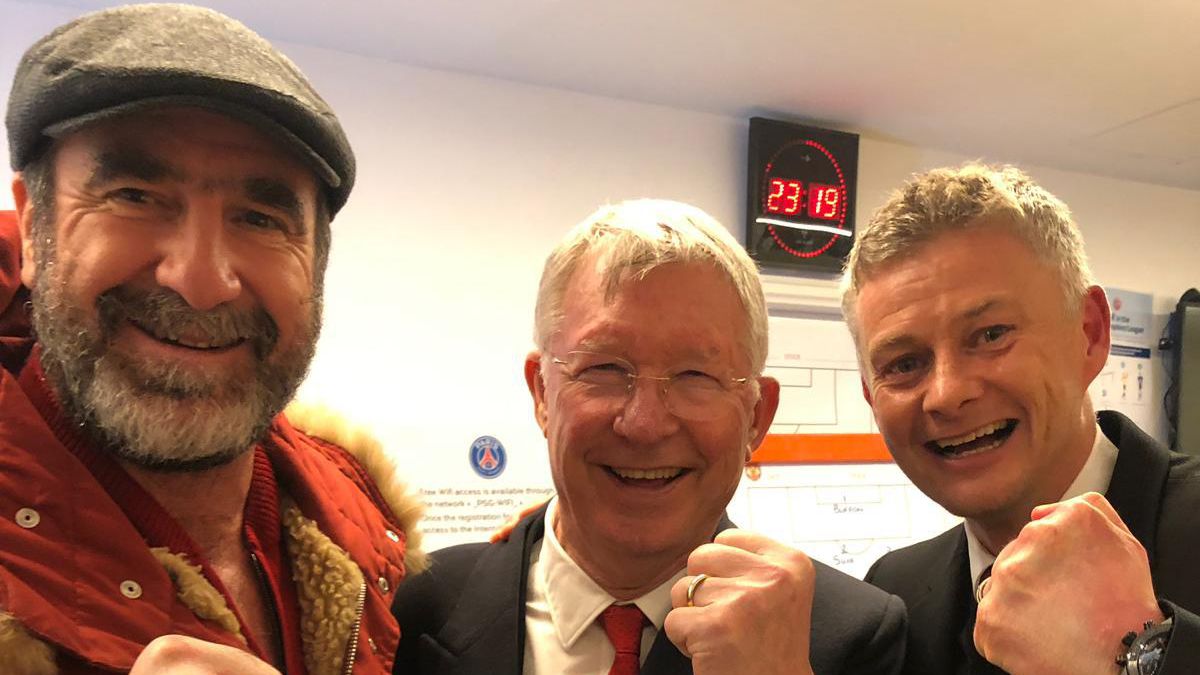 So, when it comes to reflecting on the two years in charge, which moment sticks out for our Treble hero? 
"Probably the PSG away game," he said. "The way we fought back and, last minute, Marcus scores the penalty and the dressing-room after, with Sir Alex [Ferguson] and Eric [Cantona], that's a moment I'll always remember. Then again, we lost in the next round, so it doesn't really matter. The best moment will be when we lift a trophy."
And the best vocal backing from the supporters, who remain dearly missed at all of our matches?
"The two wins against Man City last season in the league, of course," he answered. "Away, at the Etihad, my two sons were there. They absolutely loved it. Our fans were unbelievable, but then, the last minute, the 2-0 goal for Scott [McTominay], the last time we had fans in our stadium. I think probably that is the most I've felt that the crowd enjoyed what we were doing."
Let'