The final four have now been decided for Friday's draw – but what can we expect from the remaining sides fighting for Europe's top prize?
COMMENT
By Peter Staunton
Jose Mourinho has no equal in adapting tactics depending on the opponent. No coach currently left in the competition prepares a team better for individual matches. This season he has earned Chelsea rewards in the Premier League and Champions League by his setting his team out with a particular game in mind.
The win against Manchester City, which brought down Manuel Pellegrini's facade of impenetrability, was among the best displays in the Premier League this campaign and owed a lot to Mourinho's preparation in the days leading up to the game.
"This is where he comes into his own," captain John Terry said after the 1-0 victory in February. "We spent a good couple of days working on their strengths and weaknesses. They were long sessions for us but they were very worthwhile."
Jose was at it again in midweek. He had a blueprint in mind for every circumstance against Paris Saint-Germain, Terry revealed. Andre Schurrle and Demba Ba both came off the bench to score in a 2-0 win which eliminated the French Ligue 1 leaders.
"We worked a lot all week on scenarios; 1-0, 2-0, 3-1, what would we do if Demba came on," Terry said. "For every scenario, we had a game plan and once again we got it right."
Chelsea may not play heart-stopping football or boast an all-star attack but they are going to be a match for any team in the semi-finals due to their coach's meticulous attention to detail and the willingness of his players to buy into his plans and execute them. They don't give goals up easily and score at the right time.
Make no mistake, Mourinho already knows how to beat all three semi-final rivals.


Real Madrid's shoddy backline will leave them vulnerable

Real Madrid's awesome attacking power has served them well so far. No team in the competition has more goals this season. They have scored 32 times in the Champions League and have been able to devastate opponents due to their immense firepower.
As the game against Borussia Dortmund showed, however, Madrid are in danger when their attackers have an off-night. With no Cristiano Ronaldo in their ranks, Karim Benzema and Gareth Bale were tamed easily. Dortmund scored twice and should have had more. Madrid are lucky to be in the last four because their defence cannot be relied upon. When they are expected to see out a game instead of vanquishing the opposition with relentless attacks, Real Madrid are in peril.
There is a lack of organisation in front of Iker Casillas with neither Sergio Ramos nor Pepe capable of adequately commanding a defence. Moreover, there are mistakes aplenty in the Real ranks. Pepe and Xabi Alonso were both culpable in allowing Jurgen Klopp's side their goals on Tuesday. Any repeat of that and Real will be eliminated.
They are facing three teams who can defend better than they can. It's a lot to ask but if the shackles can again be applied to Real's attack then they must be considered outsiders at best for their latest shot at La Decima.
Lahm will again be Bayern's most important player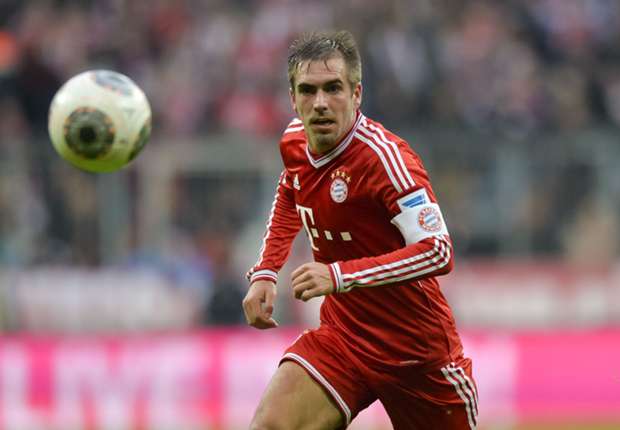 Pep Guardiola has faced some snipes for taking the fun out of Bayern Munich's play but he deserves immense credit for his unleashing of Philipp Lahm.
Guardiola reasoned that Lahm was too good a player to be shunted to the full-back position and has put him back in the position he played as a youth – in midfield. Lahm has responded with his best individual season to date.
He is the one who interprets best what Guardiola demands. He is the one who plays that pace-setting pass, whether it's long or short. He is the one to fill the gaps and quench whatever, usually inconsequential, pressure Bayern are facing.
No game this season illustrated better Lahm's evolution than the 3-1 home win against Manchester United in the quarter-finals. Lahm was named at right-back but didn't often pop up there. Formations are really only team shapes when defending. Lahm didn't have to face down Danny Welbeck or Shinji Kagawa very often and so was allowed to dictate the game from further infield whenever he could.
The key moment in the game, aside from Patrice Evra's goal, was the introduction of Rafinha. He played as an orthodox right-back allowing Lahm to push into midfield proper and not have to worry about United's left-sided midfielder. And it was he who instigated the attack for Robben's goal. But more than that, he gave Bayern the control and stability they craved with so many first-choice midfielders absent.
When Bayern have a problem, Lahm is the man to solve it. Whatever Guardiola asks of him, he carries it out. He will be vital in the semi-finals, whoever they face.
Atleti's desperation will be their motivation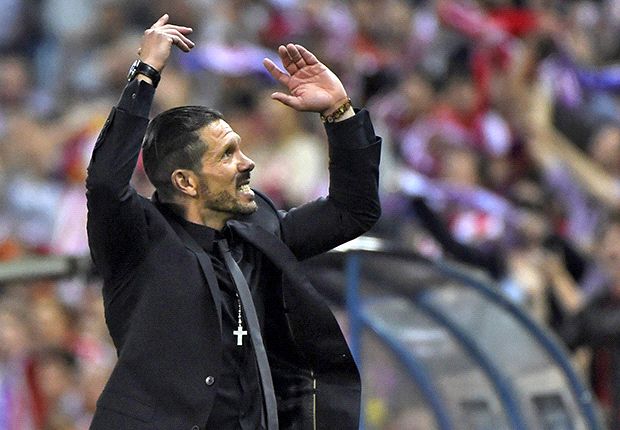 When Koke scored the goal to take Atletico Madrid to the Champions League semi-finals – at the expense of Barcelona – for the first time in the history of the competition, many would have been forgiven for thinking that this was going to be the start of something beautiful.
They are top of the Spanish Primera Division and now among the best four teams on the continent. They possess a coach on the up and a red-hot forward in Diego Costa; Atleti seem to have it all. Although this is only their first season among Europe's elite it is nonetheless likely to be their last.
Diego Simeone is the man who has forged this project together. If he moves on to pastures new in the summer given that he is now one of the most in-demand coaches in world football he will take with him the secrets and methods of Atletico's success.
Moreover, they remain some €500 million in debt. Atleti are continually striving to drive down wages and are in no position to turn away transfer fees. Diego Costa's release clause will likely be met and he will go. Koke, too, will now find himself in demand. The essence of this brilliant, energetic team could be torn away.
Which is why success will taste all the sweeter for Simeone. After the Europa League, the European Super Cup and the Copa Del Rey, a Liga and Champions League double would not be the start of something special – it would be the end.
Home clean sheets will make all the difference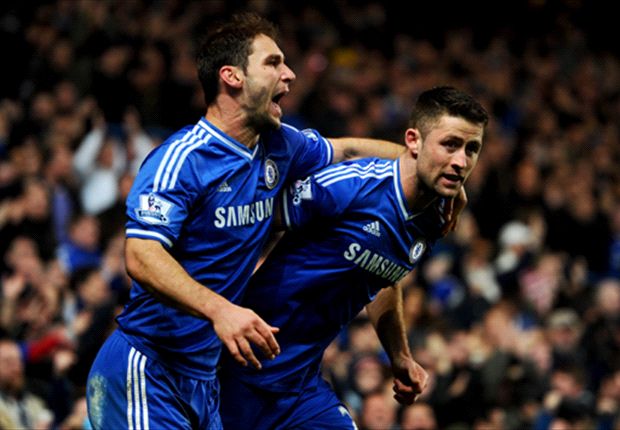 The value of an away goal means teams can be very cagey at home at this stage of the competition. Nonetheless, the rewards are there for any side who keeps a clean sheet at home in the Champions League knockouts. Scoring an away goal is more often than not a determining factor in which team goes forward in Europe. The quarter-finals emphasised the importance of maintaining a shut-out at home whether in the first or second leg.
Bayern were the only team among the last four to go through having conceded on their own ground. Patrice Evra's long-range strike provoked a fearsome backlash and Bayern won comfortably with goals to spare. Things, however, were closer in the other matches.
PSG must have thought they had done enough to eliminate Chelsea by virtue of a 3-1 win in Paris. Not so. Some good saves from Petr Cech and a big missed chance for Edinson Cavani meant that PSG were always vulnerable so long as Chelsea held them goalless. And so it proved with a matter of minutes on the clock.
Real Madrid can point to the chances missed by Henrikh Mhkitaryan as the chief reason that they progressed but Borussia Dortmund were always up against it having failed to score at Santiago Bernabeu. Had they taken one chance in Spain, they would have been the team through.
And what of Atletico Madrid? No team has been as consistently successful in one season against Barcelona as they have. They snatched a vital lead at Camp Nou through Diego and although Neymar pulled one back on the night, it was not necessarily Koke's goal at the Vicente Calderon but their ability to shut out Barca that put them through.
So much emphasis is put on the big attacking players these days that it's difficult to make the point that scoring goals is not always the most important element in knockout football; not conceding them is.
Follow Peter Staunton on