The Dutchman has collected numerous plaudits during his career, but several disappointments in the Champions League have plagued him over the past 20 years
---

COMMENT By Kris Voakes

---
When Louis van Gaal arrived at Old Trafford in 2014, he did so with a whole range of positive endorsements ringing in his ears. If David Moyes was Manchester United's 'Chosen One', then the Dutchman was meant to be the 'Proven One'.
Whereas Moyes was kept on a short leash, with the intimation being that he should be considered fortunate to have been trusted with such a prized role, it was considered that Van Gaal had already earned himself a degree of leeway.
His seven league titles in three countries were collateral to be traded in for patience, while countless observers spoke of his stylish successes with Ajax as being proof that Van Gaal had what it would take to make a decent fist of the task ahead of him.
Even Sir Alex Ferguson was glowing in his praise and admiration of Van Gaal.
"Maybe he's doing the right and correct thing, to clear the decks and build his own team, because he's got the experience and the coaching ability to do that," Ferguson told MUTV shortly after Van Gaal's arrival.
"And he's got the reputation to do that. I think the way he's approached it is brilliant."
But the previous triumphs which have helped to rank Van Gaal's name alongside some of the world's top coaches have not always translated to success in European competition. Those seven league titles are nothing to be sniffed at, but a little deeper digging into his Champions League record unveils a string of disappointments since his single victory with a magnificent Ajax back in 1995.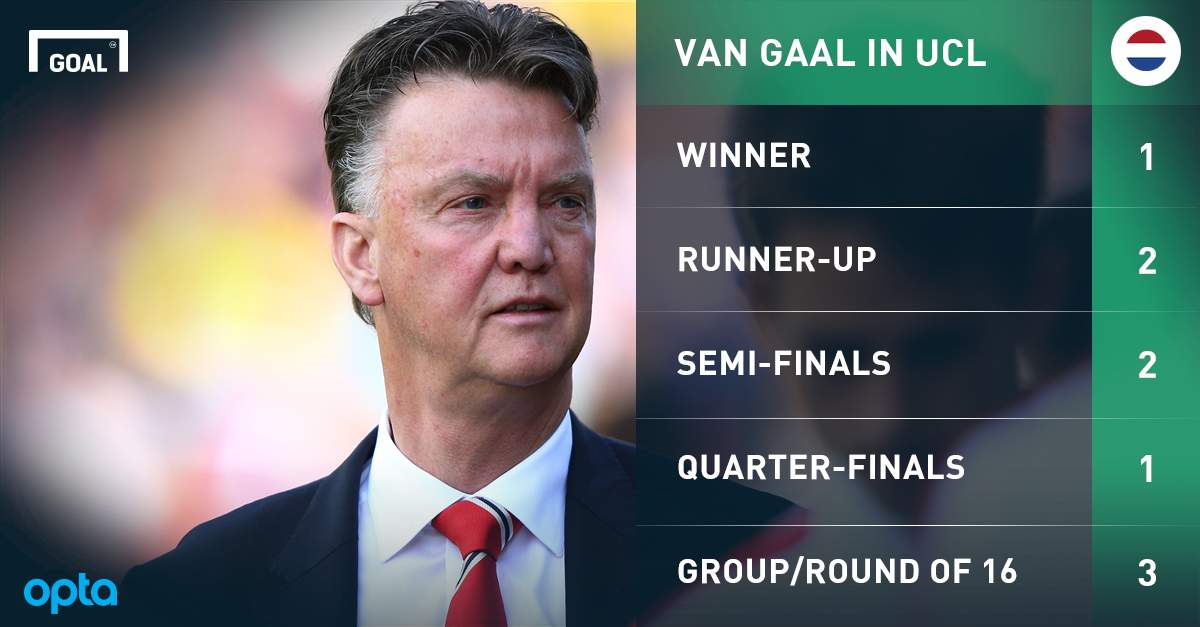 In the 20 years since leading the De Boer twins, Clarence Seedorf, Frank Rijkaard, Patrick Kluivert et al to the promised land with a swagger and a grace rarely seen in Europe since the gloried Ajax side of the 1970s, Van Gaal has presided over teams which have ultimately flattered to deceive.
They made the final again in 1996 but were undone by Juventus on penalties, and 12 months later the Bianconeri again came out on top in a semi-final meeting. The self-proclaimed "Best Coach in the World" had done a great job with his first club, but he was to find European football so much more difficult to negotiate away from Amsterdam.
After taking the hot seat at Barcelona, Van Gaal oversaw a number of testing Champions League campaigns. In 1997-98 Barca ended up bottom of a group containing Dynamo Kiev, PSV and Newcastle. The following season saw them again fall at the first hurdle, with Bayern Munich and Manchester United progressing at their expense. The Blaugrana's only victories in that campaign came home and away against Brondby.
In the 1999-2000 season they appeared to be in far better shape for a tilt at success, but after remaining unbeaten through the 12 games of the two group stages they were dumped out by compatriots Valencia in the semi-finals.
Van Gaal was beckoned to take the Netherlands national job the following summer but was unable to earn qualification for the 2002 World Cup in South Korea and Japan, slumping to an embarrassing third-place finish behind Portugal and the Republic of Ireland. And when he returned to Barcelona for the 2002-03 season, he repeated his previous Champions League group campaign by collecting 11 wins from 12 only to fall at the quarter-final hurdle to Juventus.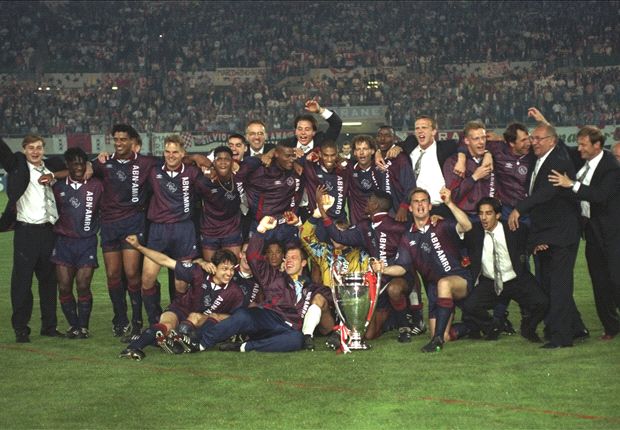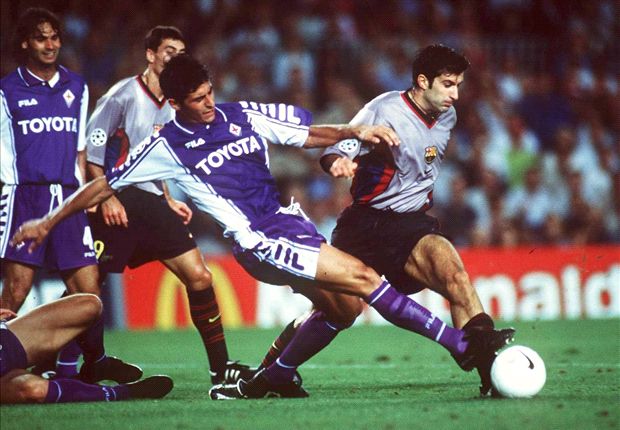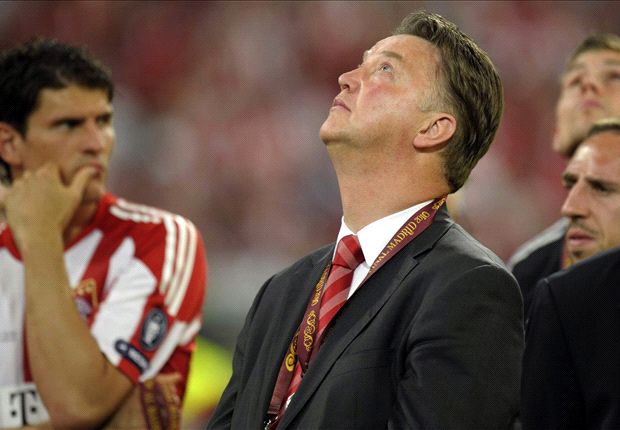 Although he never got to take AZ to the Champions League, the league title he brought to Alkmaar in his final term of 2008-09 was considered a huge achievement at a club previously starved of anything approaching success since their only previous domestic crown in 1980-81.
After jumping ship for a crack at German football with Bayern Munich, Van Gaal struggled to have a positive impact to begin with. Four games into their Champions League season, the Bavarians had registered just a single victory against Maccabi Haifa.
But Bayern recovered to reach the Madrid final against Inter, losing 2-0 to Jose Mourinho's men despite bossing 67 per cent of possession. Twelve months later Van Gaal was out of a job, having been eliminated from Europe by Leonardo's incarnation of Inter after holding a commanding 3-1 aggregate lead at the Allianz Arena.
On Tuesday Van Gaal takes his Manchester United side into a Champions League group campaign for the first time off the back of a moderately successful first season in the Premier League. His second term has begun unconvincingly but still with enough positive results to keep the critics quiet.
What he really needs now is a good run in Europe, and with PSV, CSKA Moscow and Wolfsburg awaiting in Group B there is no reason why knockout phase qualification at the very least shouldn't be forthcoming. Van Gaal would love nothing better than to go further still though.
A reputation carefully garnered over a period of more than two decades could well be on the line if he makes a mess of United's Champions League tilt. Having already admitted this will be his final job before he retires, Van Gaal will not want to leave the football world on a low.
His single Champions League triumph came before United's new star striker Anthony Martial was even born. Such a string of disappointment since 1995 is not becoming of a man who prides himself on his numerable achievements.
He rightly commands the respect of so many of football's greatest figures thanks to his achievement in domestic football, but Van Gaal could do with another European crown to book-end what has been an otherwise fantastic coaching career.