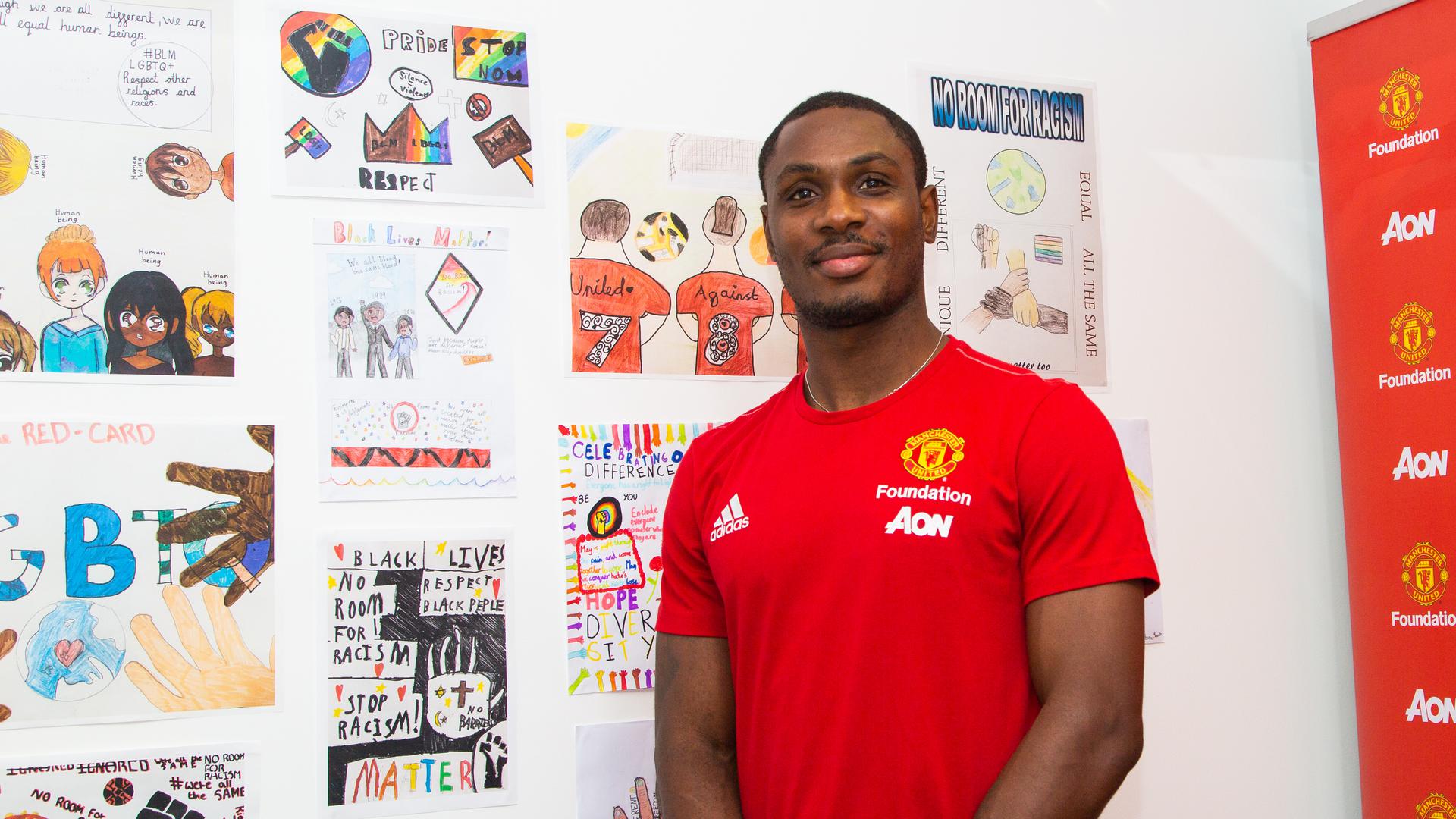 A selection of the posters were presented to Manchester United first-team players Luke Shaw and Odion Ighalo, who championed the importance of educating pupils on Black History and anti-discrimination.
Luke said: "It's good that the children are getting educated at such a young age. There's no place for discrimination in any space, whether it's in sport or in the general public. All of the posters are really nice, they should be very proud of what they've done."
Odion echoed this, saying: "It's very important to learn about Black History Month and anti-discrimination at school. If a change is going to come, it's going to come from the younger generation because nobody is born a racist.
"Little ones can learn when they grow up that we're all the same despite our colour or differences; we're all human. I'm very happy to see the kids learning this at that age."
Let'