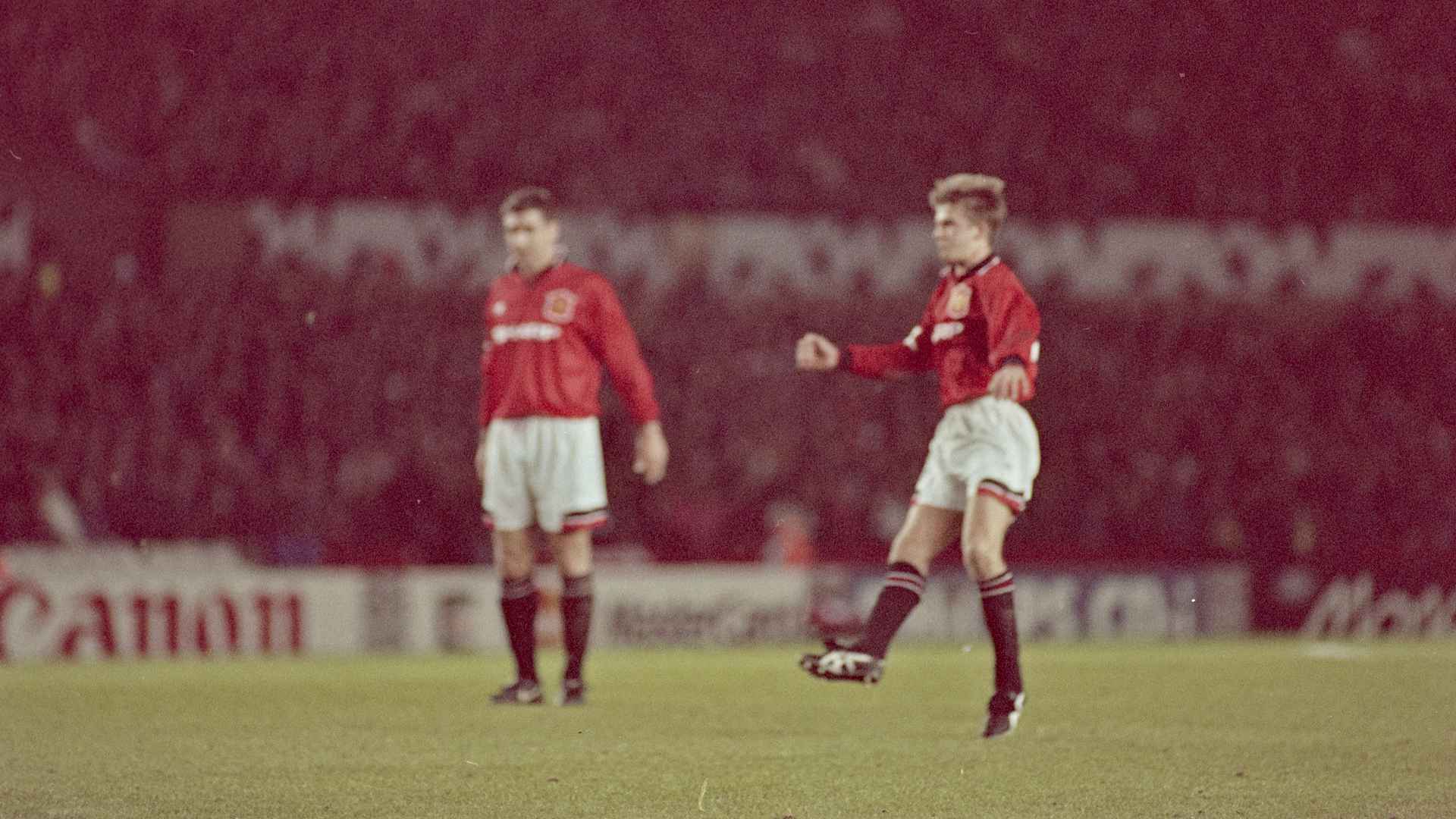 Beckham would often speak about the moment he celebrated the goal with Cantona, and the photograph he kept of it, as the Frenchman was someone he would always look up to.
It felt like his coming of age, even if he had to remain patient for opportunities, appearing in six more games during a season that ended in the dual agony of missing out on the Premier League title on the last day, to Blackburn Rovers, and losing the FA Cup final to Everton.
Yet more glory was to follow in 1995/96, when Ferguson really entrusted the Class of '92 with the responsibility to assist the title charge, after selling Paul Ince, Andrei Kanchelskis and Mark Hughes in the summer.
As for the Galatasary night, further efforts by Roy Keane, expertly taken by the Irishman, and an own goal by Korkmaz after a real show of pace down the left by Cantona, showed what we were capable of.
Adblock test