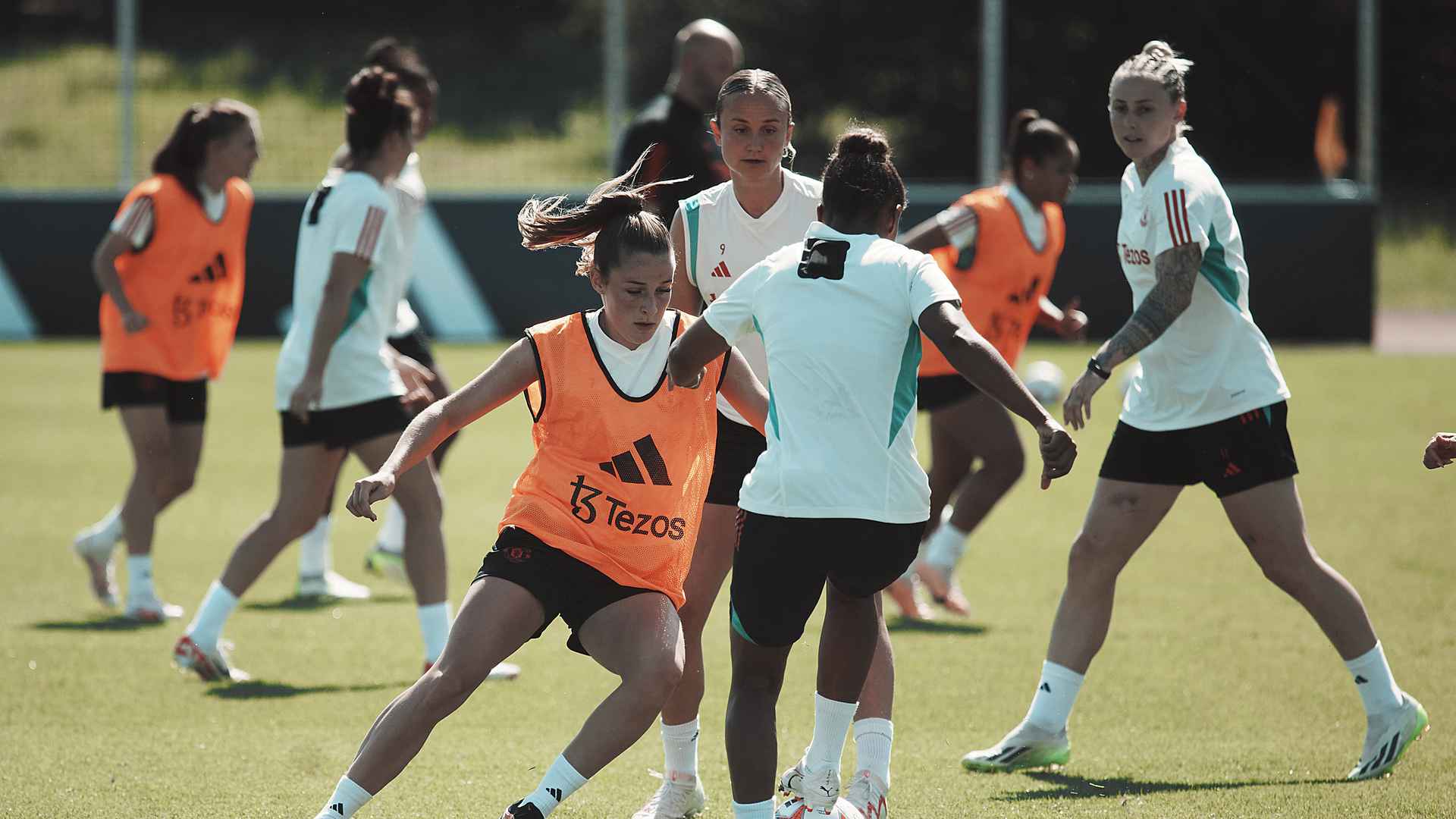 LOOKING AHEAD TO MATCHDAY
United Women will take on Bayern Munich at the adidas campus this Wednesday with the full squad available to feature. 
Speaking after the training session, manager Marc Skinner said: "It's a tough game but we want to challenge ourselves against the very best. 
"We are going to face these tough challenges in the Champions League. 
"Bayern are slightly ahead in their pre-season so it's going to be a big challenge but one I think we can take on.
"The players are working hard, they have a motivation. It's really important we get away together and this is the perfect place to do it."
Adblock test