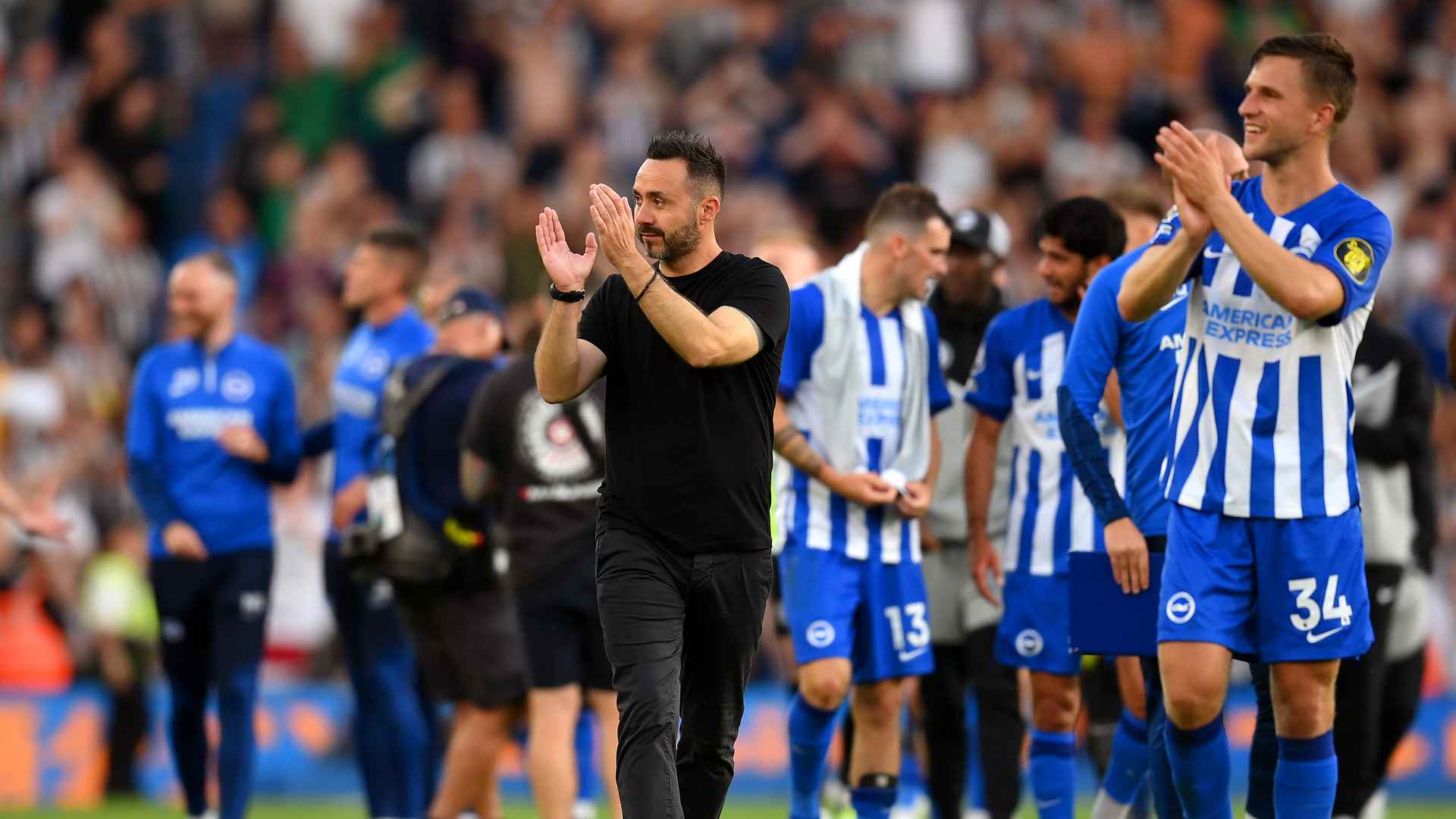 • You may be surprised to learn which player has made the most key passes in this season's Premier League, but full marks if you said Brighton's defensive midfielder Pascal Gross. 
• Away from the pitch, Brighton-born punk-poet John Baine – better known as Attila the Stockbroker – is a co-founder of Albion's independent supporters' association, and once wrote a poem entitled 'And Smith Must Score…' about the United v Brighton FA Cup final in 1983 and the moment when Brighton's Gordon Smith missed a sitter in the closing seconds of the match. A pertinent passage read:
'Five yards out, an open goal, and not a man in sight; The memory of that awful miss, still haunts me late at night; Ten seconds left in extra-time, and history in the making; But Smith's shot hit the goalie's legs, and now our hearts are breaking…'
For more info on this weekend's opponents (and plenty more on the Reds!), pick up a copy of this weekend's United Review at the stadium, or order online via manutd.com/programme to have a copy delivered to your door.
Adblock test