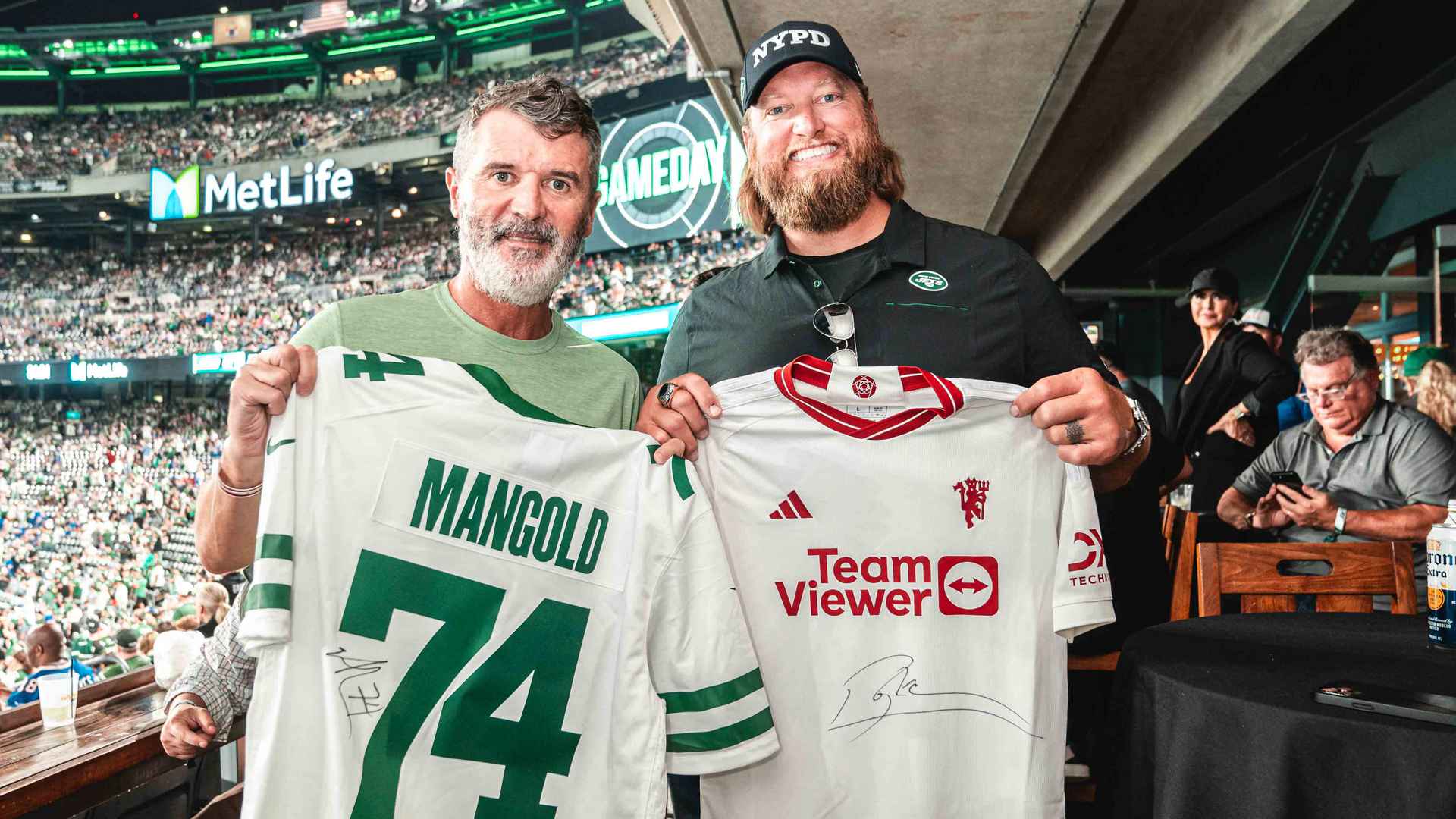 Keane is a self-professed American football fan and, having also been a part of many a dramatic victory during his own playing career, we think he will have appreciated the Jets' stunning game-winning touchdown on the night, scored in overtime by rookie Xavier Gipson.
The encounter was played at the New York side's MetLife Stadium home, a venue that we happened to visit over the summer, for our Tour 2023 pre-season clash with Arsenal.
It was at that 2-0 victory for Erik ten Hag's side in New Jersey that another affectionate crossover between the Jets and United took place, as former Jet Laveraneus Coles swapped shirts with his near-namesake and ex-Red Andy Cole. Check out more from that brilliant meet-up, here.
Adblock test