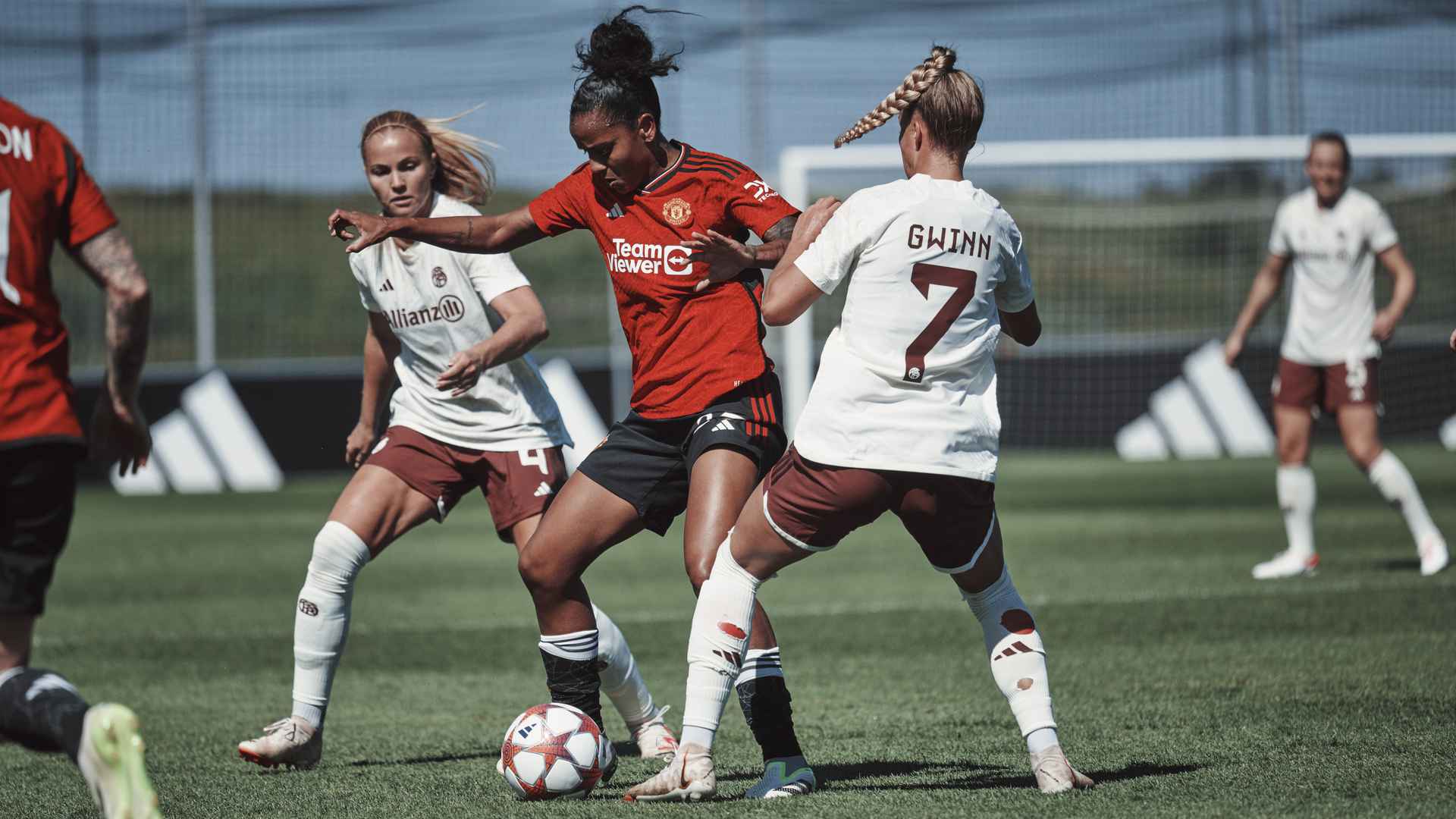 REACTION
Speaking after the final whistle, United head coach Skinner said: "I am really, really happy with how the team performed. 
"It was a real positive for the players. We were disciplined at times and had to be patient. We had to bide our time and jump at the right times. 
"Both goals were created so well, I am really happy."
Garcia, who set up Geyse's first goal, added: "It was tough and a big challenge for us. 
"I am so happy for [Geyse]. I am so happy for her, it was a great moment. She shouted: 'Lu, Lu, Lu at me [for the goal]' and so I passed to her – she said thank you!"
MATCH STATS
United: Baggaley, Le Tissier, Ladd, Riviere (Rabjohn 46), Galton (Thomas 64), Naalsund, Garcia (Ferreira Fuso 46), Evans (Aherne 46) Geyse (Parris 46), Turner, Watson.
Goals: Galton 15, Geyse 22.
Bayern Munich: Grohs, Damnjanovic, Viggosdottier (Belloumou 70), Gwinn (Rall 63), Lohmann (Baijings 46), Eriksson (de Souza da Silva 46), Magull (Kerr 46), Naschenweng (Kett 70), Harder (Dallmann 63), Zadrazil (Hansen 70), Stanway (Schuller 46).
Goals: Harder 59, Buhl 66, Dallmann 86.
Adblock test