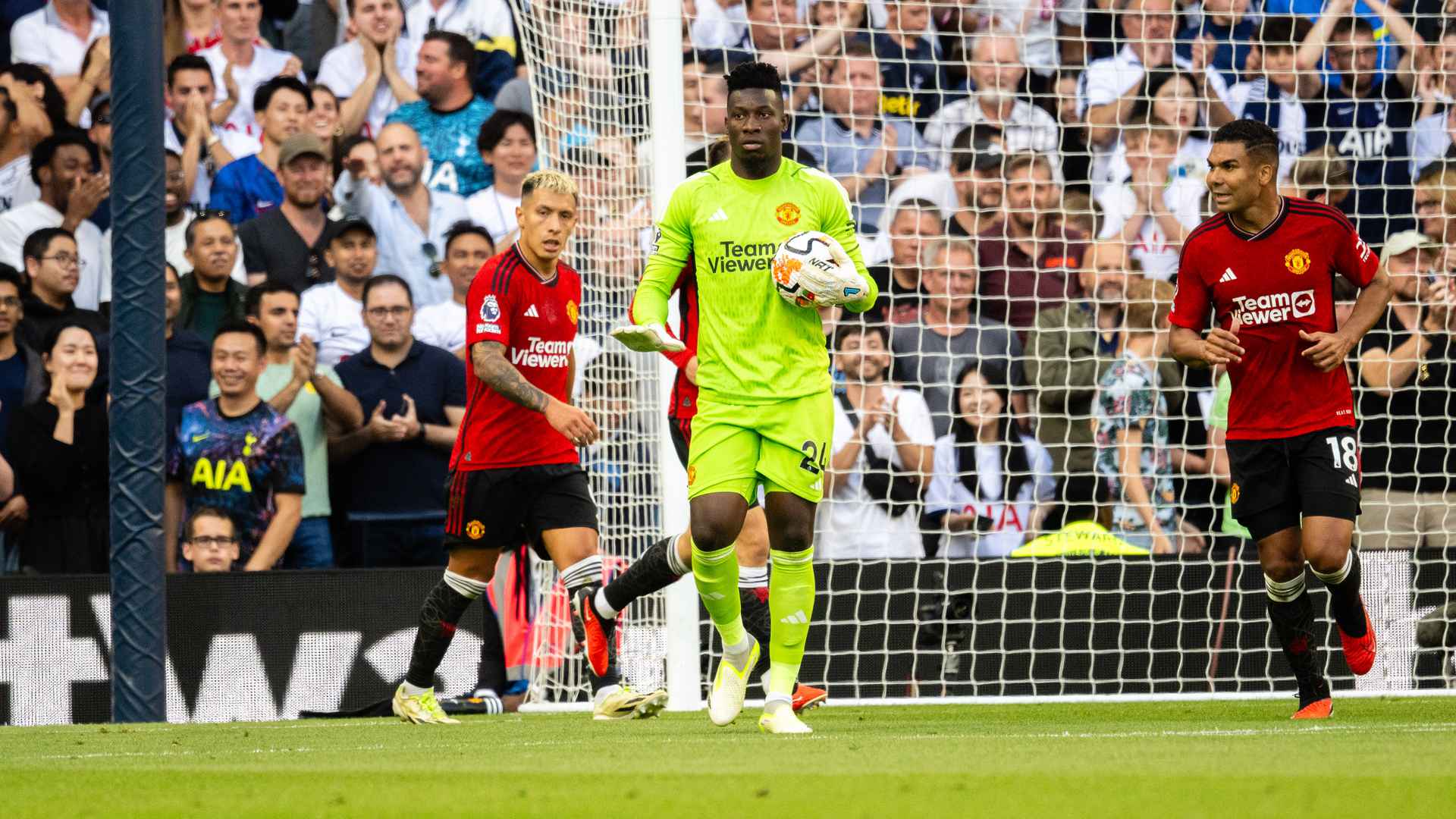 "I think we started the game really well, we created chances. Of course, unfortunately we didn't score, and I think this was a key point for us. If we had scored in the first half, it would have been a different game for sure.
"Football is about scoring goals, especially when you're playing against good opponents. We had some big chances and we didn't score, so in the end you have to pay [for that] but you have to keep calm, we have to keep working and if we keep going how we are, in the end of the season it will be ok."
Onana accepted that mistakes are part of the game but admitted he will look at himself when analysing what happened during the match in north London.
"I think we made some mistakes and against a great opponent you pay," said the Cameroonian stopper.
"I also think in the first half we were better [than Tottenham] and could have decided the game. But in the first half unfortunately we didn't score.
Adblock test