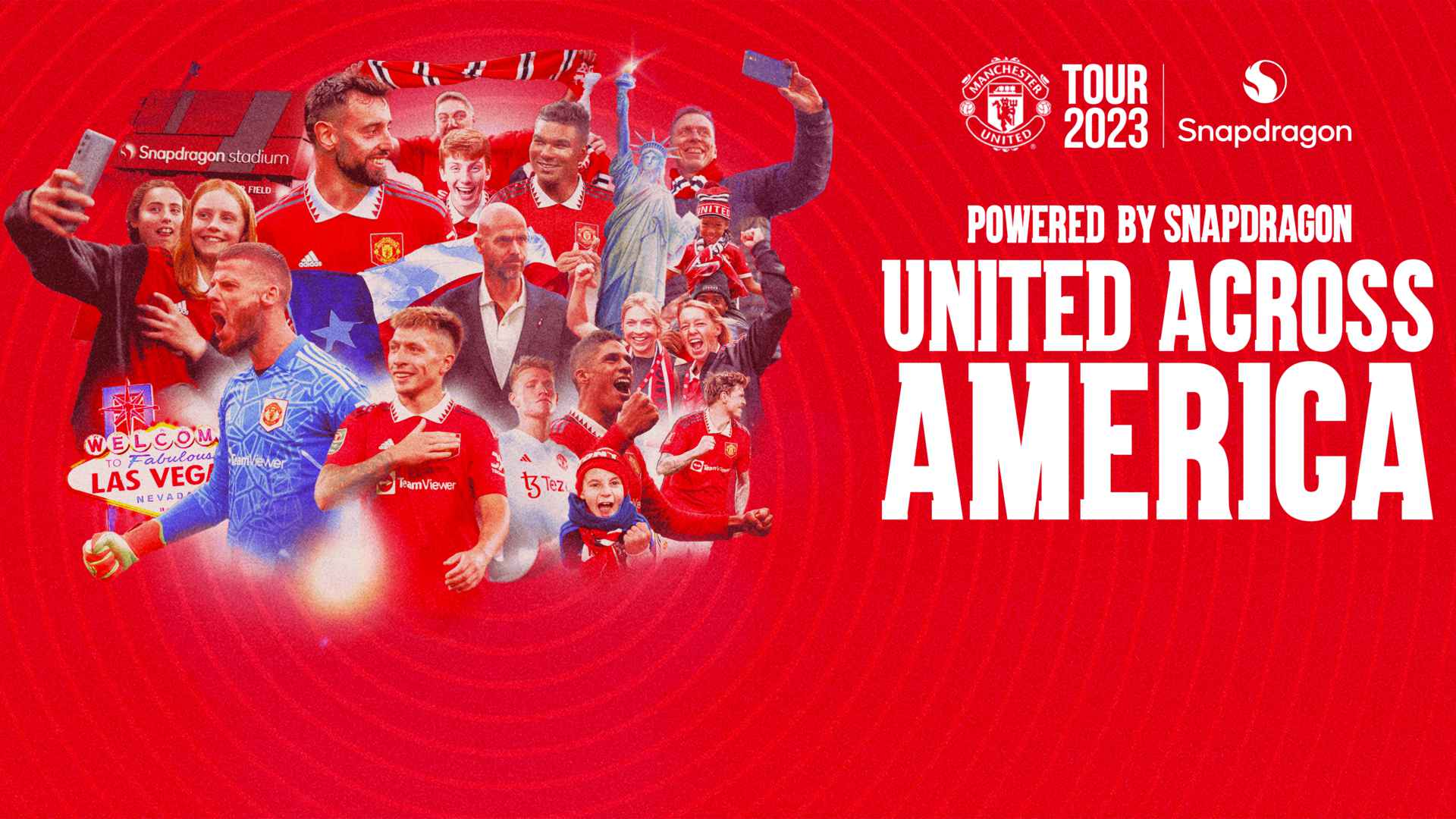 As presenting tour partner, Snapdragon will bring enhanced pre-season experiences to the club's global fanbase.
Victoria Timpson, CEO of Alliances and Partnerships for Manchester United, said: "Manchester United's Tour 2023, presented by Snapdragon, will not only be an opportunity for Erik and his squad to train in some of the best sporting facilities in the US, but they'll also play against some world-class opponents in front of our army of passionate supporters. 
"Everyone at the club is extremely excited to be returning to the US for this year's pre-season preparations, and with the help of Snapdragon, we can't wait to share this excitement with our fans not only in the US but also around the world."
Don McGuire, SVP and Chief Marketing Officer, Qualcomm Incorporated, said: "As a valued partner of Manchester United we are delighted to help bring the team to the US. As well as the tour's presenting partner, we are the proud hosts and match sponsor of the club's fixture against Wrexham AFC, to be played at the Snapdragon Stadium on 25th July. 
"Manchester United is the most well-known football club in the world and we are excited to be hosting the squad in our hometown. Bringing Manchester United to San Diego for the first time is not only a historical moment for the club, but also great for the local community and economy as we place the city and Snapdragon Stadium at the forefront of world soccer. 
"To mark this special occasion, we will present the winner of this match with the inaugural Snapdragon Cup. Once presented to the winner of this match, the cup will then be donated to a local school, serving to inspire the next generation of soccer stars and technology innovators."
Adblock test