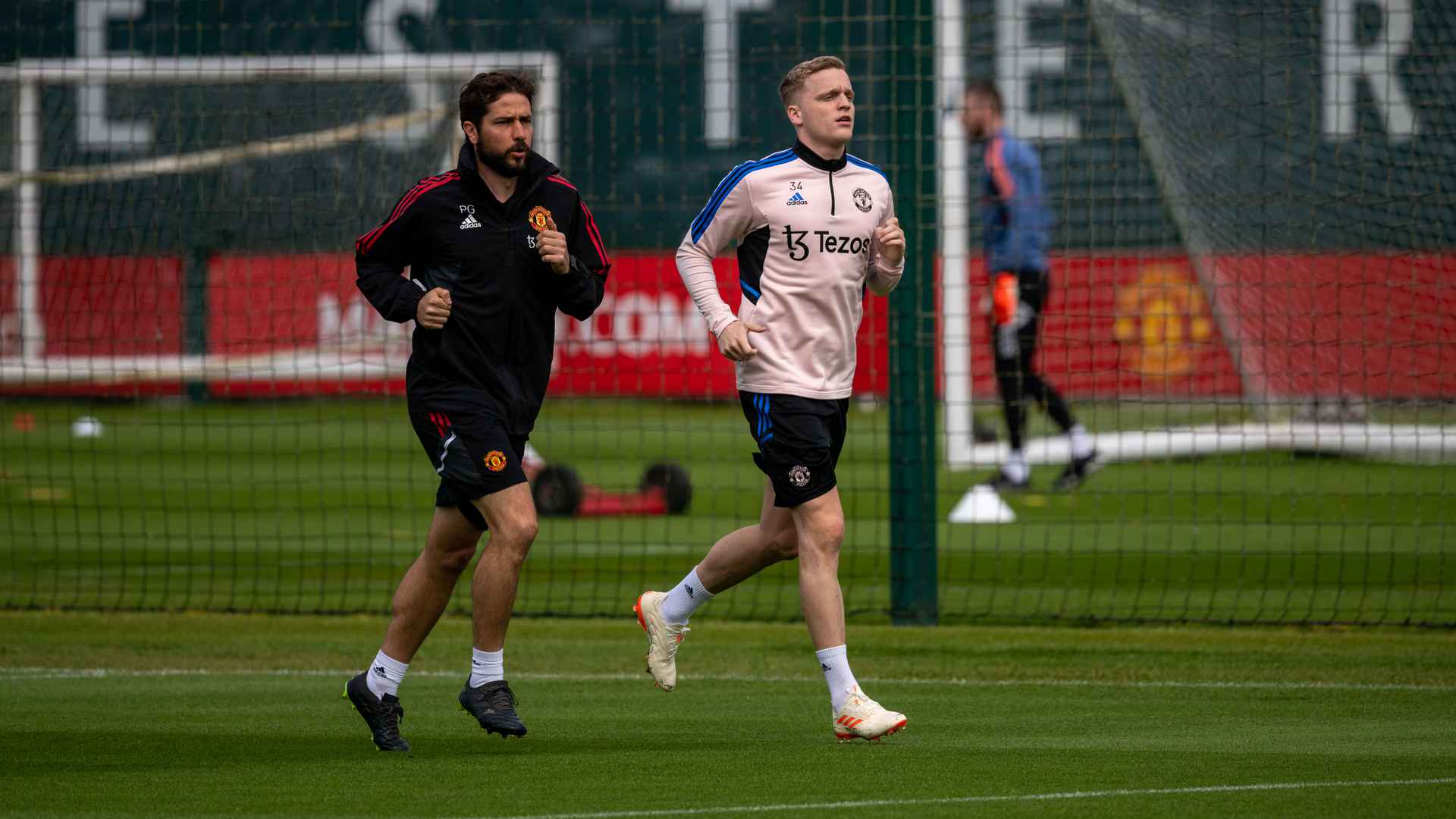 Van de Beek was ruled out for the remainder of the season earlier this year, following the knee injury he suffered against Bournemouth – our upcoming opponents – at Old Trafford in January.
Our no.34 collided awkwardly with Cherries' defender Marcos Senesi during our 3-0 victory and the problem required surgery. 
Following the successful operation and a period of recuperation, the 26-year-old has been putting the hours in with staff around the training ground – as covered in PLP Productions' excellent feature.
Ultimately, the aim is for Donny to be in a position where he can return to playing first-team football next season and the latest images are a good sign.
Adblock test