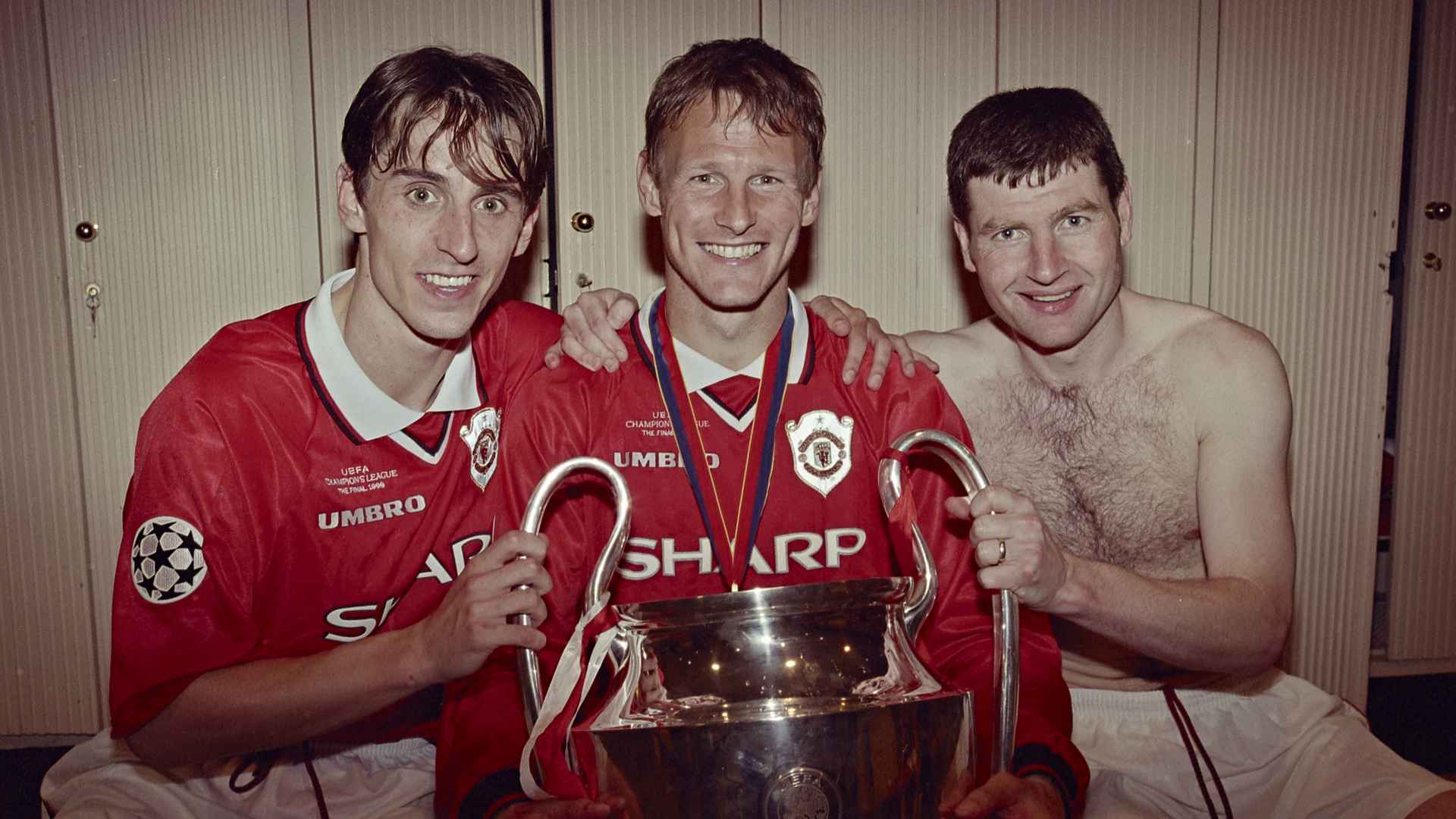 As it transpired, of course, Teddy's goal has actually teed up the greatest grandstand finish of them all, and it was only moments away.
"Little did we know that half a minute later, Ole's gone down the left wing, he's tried to whip a ball in, it hits the defender and goes out for a corner. I can see Becks running across [to take it]. Now I'm obviously feeling ten feet tall, I've just scored the equaliser in the Champions League final. I was thinking, 'Becks, just put it in an area where you know I want to attack the ball and I'll jump above anybody. I'm ready, I'm buzzing.' I'm tingling with the thought of it, I've just scored one, I'm going to score another, go on!
"As he's run up to take it, I take my defender away to make him think I'm going to the far post and then make a hard run towards the near post. 'Put it in there, Becks!' And he's put it in a beautiful area. As I'm running to get up, I've jumped and I want to head it back inside the near post. You talk about the instincts of what goes on in a footballer's mind, and I instinctively thought, if I head it there for that near post, I'm up that slightly too early and it's going to go over the bar. So all I can do is flick it on to the far post and hope that someone's there.
"I didn't want to waste that opportunity and so it was 'bump, head it into that area' and out of the corner of my eye, as I'm falling away, I see Ole poke it into the top corner. It was like 'Oh my God! Let's go!' And he ran to the same place that I ran to. All the players came over, all the subs came over, in front of the Man United fans and it was like 'can you believe what we've just done?"
Adblock test