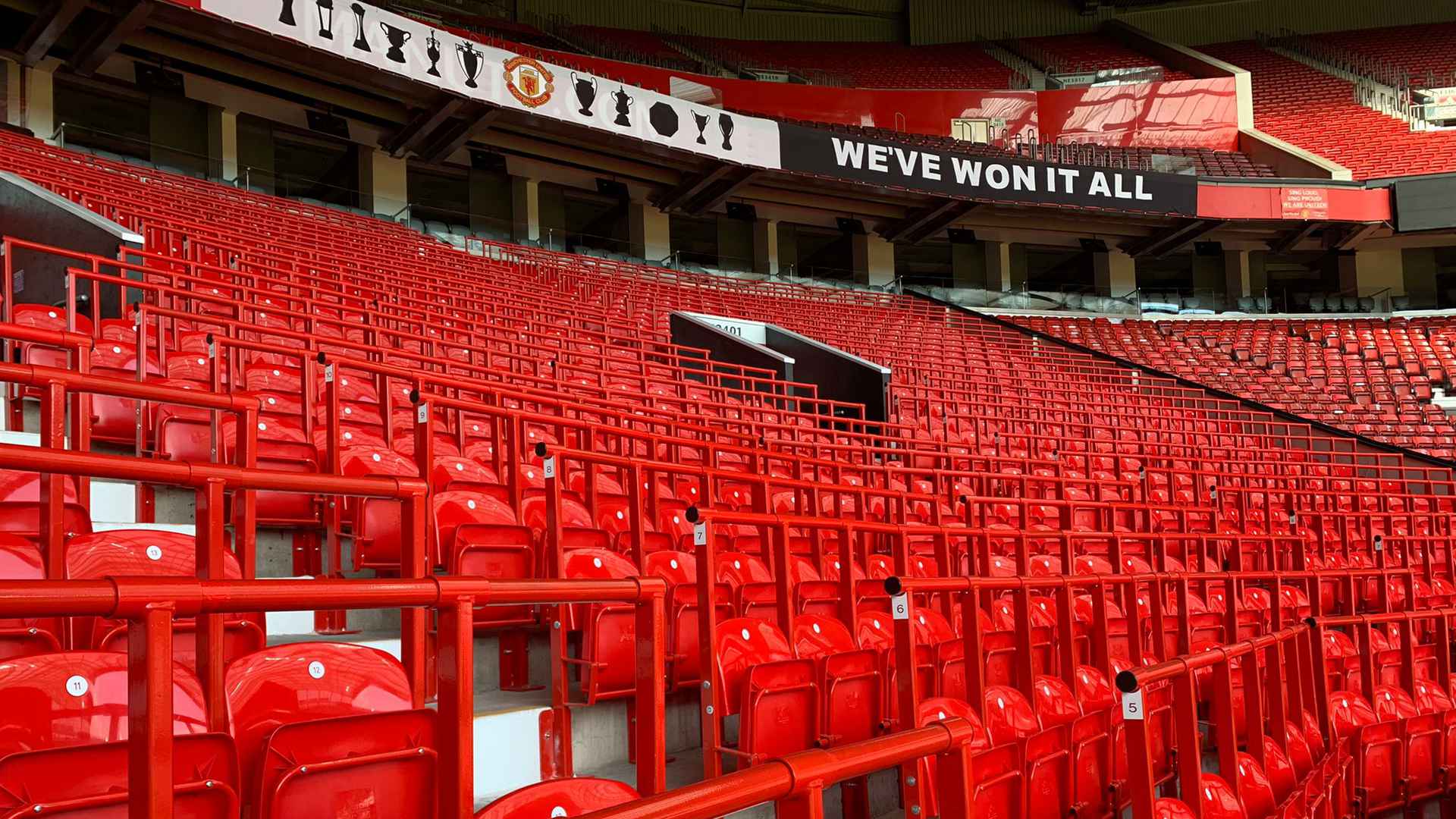 Will's father is 70 later this year, and it's the constant switching between sitting and standing that ultimately led the pair to make the move to safe standing.
"His approach has always been: he wants to sit down or he wants to stand up," he explains. "He doesn't like a bit of both.
"If you use Germany as a reference, I've been to grounds where they've got the rail seating, where the seat is pulled up and completely disappears, as opposed to the barrier seating that we've got at Old Trafford. And I've been to grounds in Germany where there's open terracing, as you'd probably call it, like the old-fashioned days in the late '80s at United and other clubs in the UK. 
"You don't feel unsafe, whether it's rail seating, or whether it's open terracing – you feel safe. And that's because they present people with the choice. You've got seated areas, you've got standing areas. People who want to stand go to the standing area; people who want to sit go to a seated area. I think that's exactly the direction we need to go in in the UK."
Adblock test