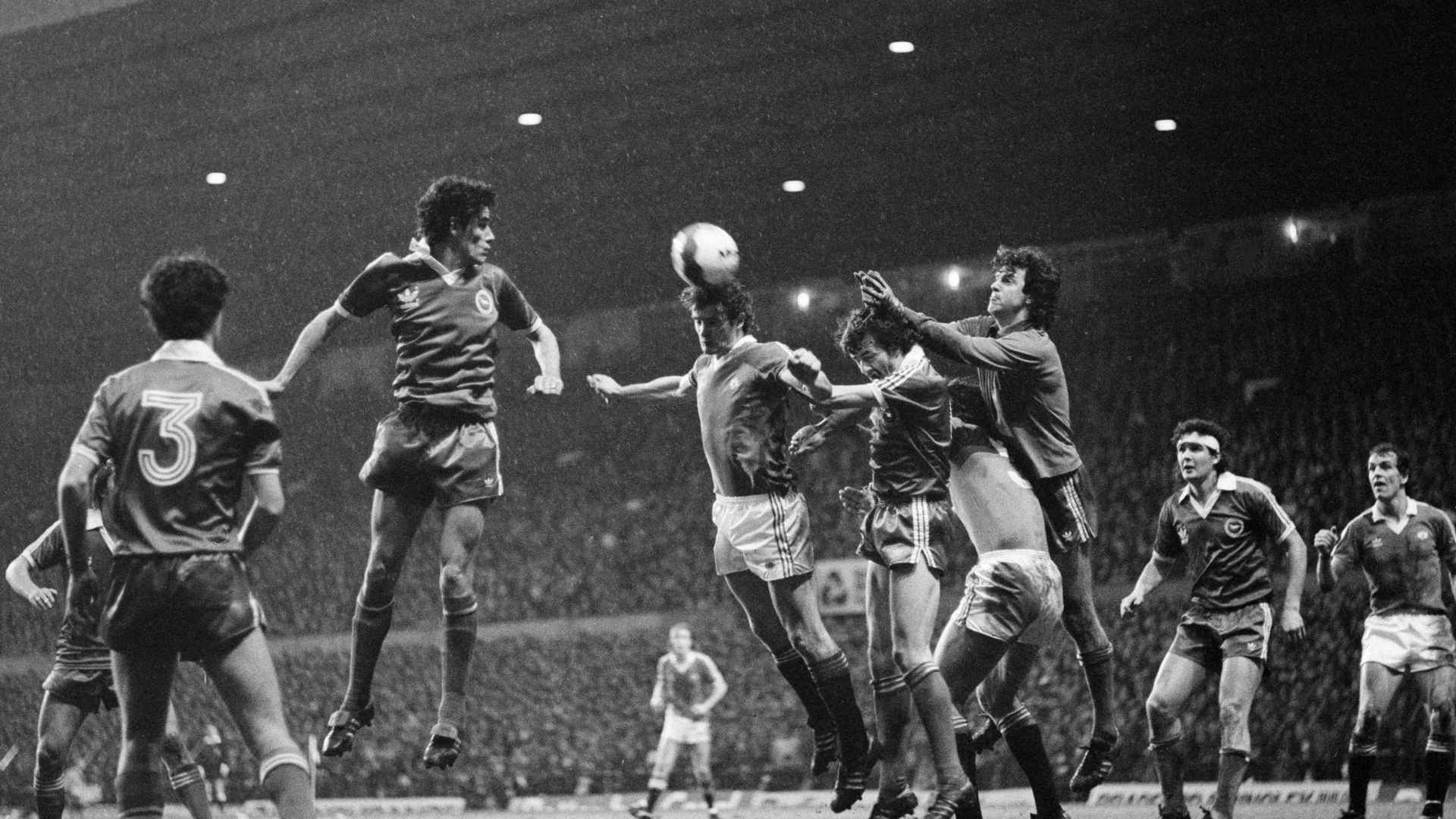 Adam Marshall: Brighton (H) 2-2, 1981
"I consider the timing of my support of the Reds to be very fortunate. If I had watched the 1979 final, I probably would never have seen a ball kicked ever again but, instead, the following season was when I fell head over heels in love with the beautiful game. I watched West Ham beat Arsenal in 1980 and was desperate for United to do well in the competition and obtain the same level of coverage. 
"The thing was, back in those days, the matches were not shown live and it was impractical to attend for me so my very first memory associated with the famous trophy and United came in January 1981. It was early into the new year and I was still avidly playing one of my new Christmas presents, table-football, in the living room while BBC's Grandstand was keeping us up to date with developments of the endless list of third-round ties.
"Unfortunately, we were 2-0 down to Brighton & Hove Albion (the goals scored by future City boss Brian Horton and MUTV pundit Andy Ritchie) and were, to all intents and purposes, on our way out. I was gutted – the road to Wembley was coming to an abrupt early end. Then something magical happened as Mike Duxbury pulled one back and Mickey Thomas levelled four minutes later to breathe life into our campaign.
"It ended up going to a replay, which I quickly learned was the outcome after a draw in the cup, and, although we won that, Nottingham Forest beat us in the next round. Yet that feeling of salvation when on the brink of going out brought such relief that I don't think it has ever left me. One of the goals I've celebrated most wildly recently (I say recently but it was nine years ago) was Robin van Persie's injury-time equaliser at West Ham United from Ryan Giggs's brilliant through ball.
"I experienced more misery when we fell at the first hurdle at Watford in 1982 but the following year provided my first magical moment as a fan as Bryan Robson inspired Ron Atkinson's side to lift the trophy. Funnily enough, that final was against Brighton, who had been the opponents a couple of years earlier."
Adblock test