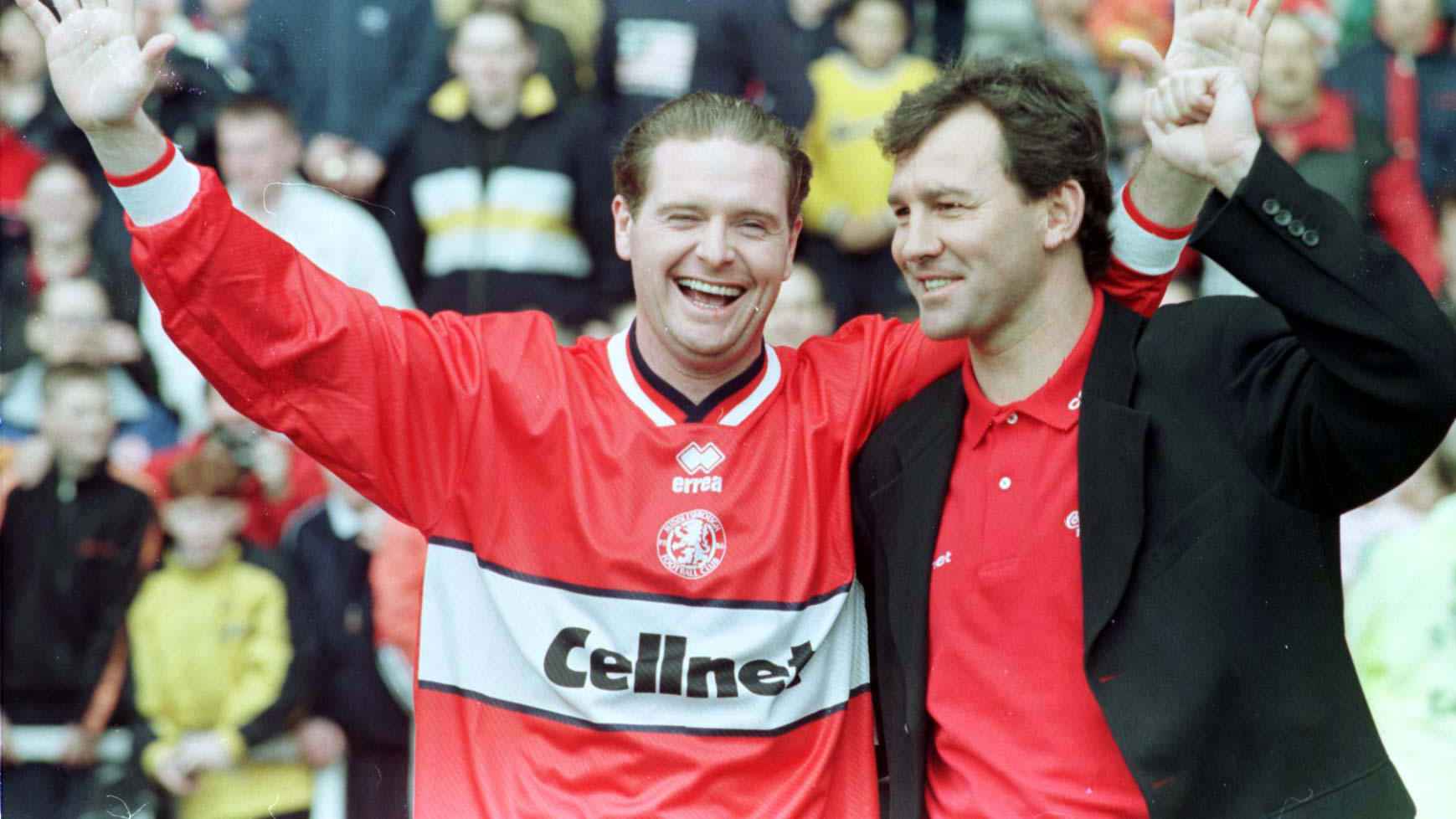 "I was 17, and they [United] got a penalty, and he scored it. He went past us, and I went 'great penalty, Bryan'. He just looked at me [as if] to say, 'you nugget'.
"And then I played against him again, and then we meet up for England, and he puts us under his wing. He said 'don't go for the headers because you can't head the ball and leave the tackles for me because you cannot tackle either'. I thought, that's the end of my England career!"
Robson, on the other hand, recalls a match at St. James' Park where he was completely helpless to stop Gascoigne.
Fast-forward a decade or so and Robson had become the 'gaffer' for Gascoigne.
"He joined in training and he was the best player in training," Gazza remembers, "and I said gaffer can you not play in midfield with us; he said the chairman wouldn't let him.
Adblock test