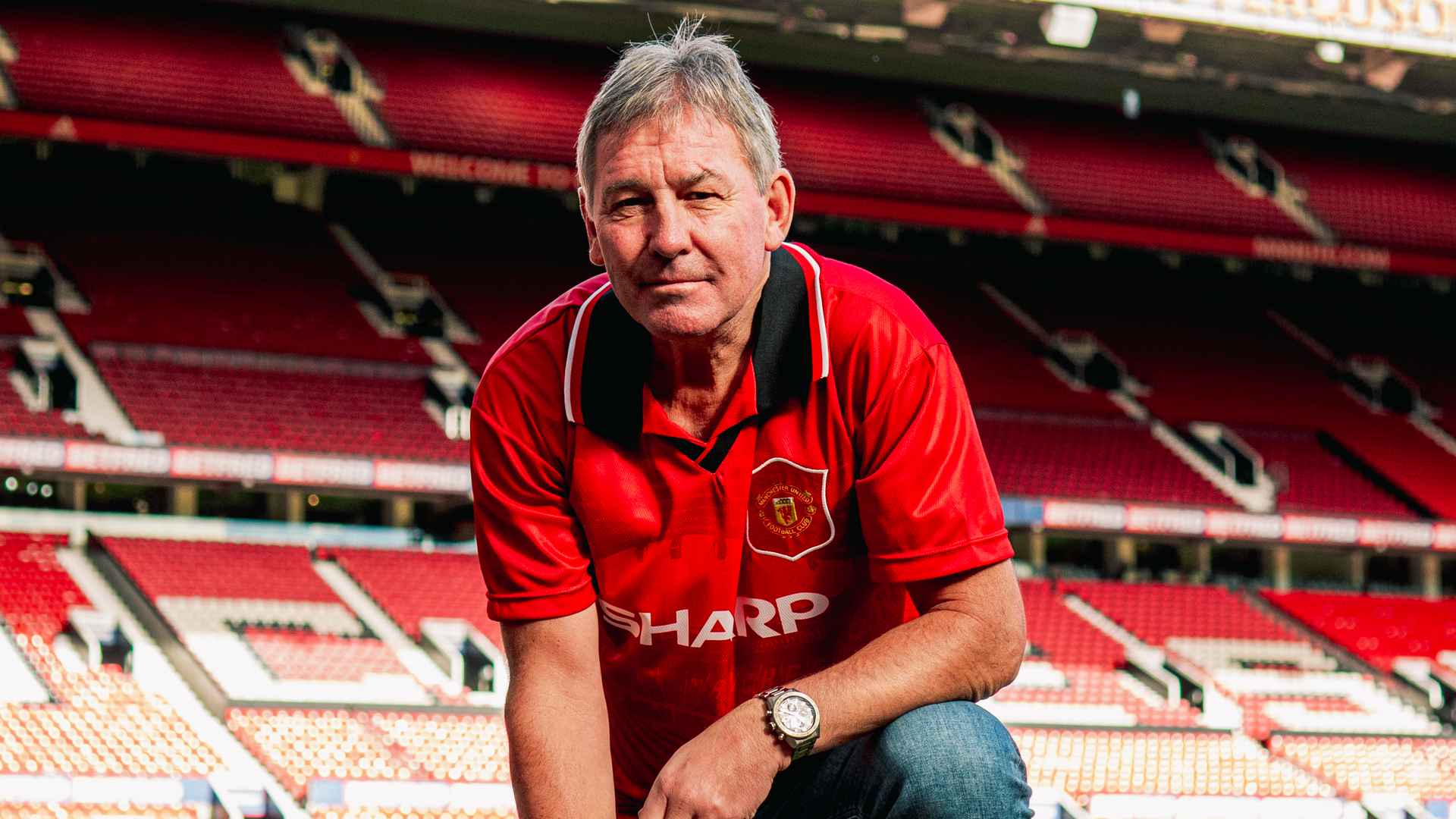 They're released ahead of a new season, and then as the players wear them, memories on and off the pitch are made in them. It might be one moment that immortalises it, it could be a goal, a save, or a tackle. Or even that memory of where you were when that specific moment happened, it's something that stays in your mind forever. 
A couple of weeks ago, we had the pleasure of Bryan Robson blessing us with his presence at Old Trafford to take some of the latest Retro collection for a spin. You can check it out here.
The sun was shining down on us in the Stretford End as we took a stroll around the stadium bowl with Bryan, as he told us some stories from his time at United and shared some of his fondest memories on the pitch. 
Adblock test