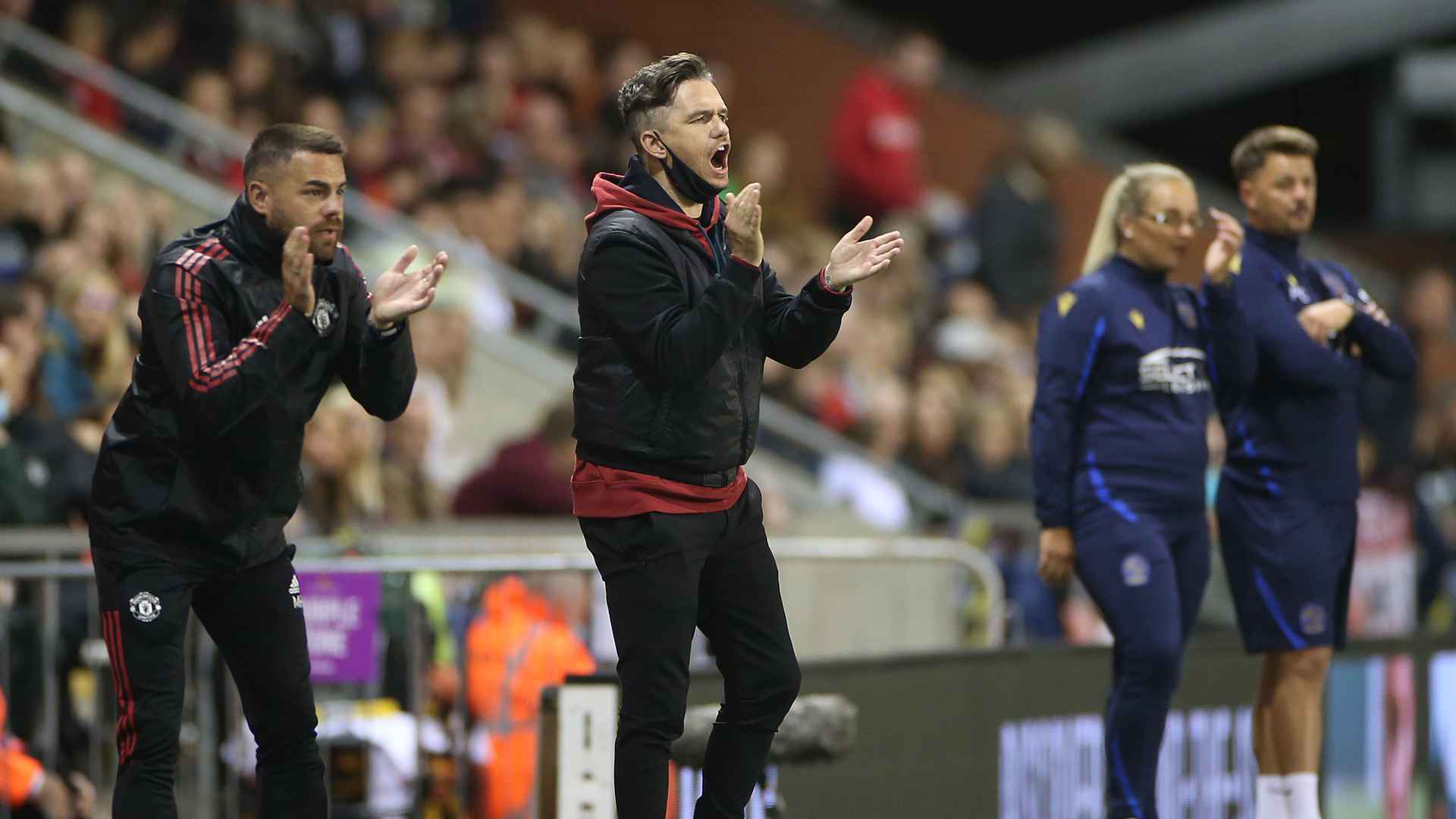 Our new head coach was pleased to see connections building both on and off the pitch in those warm-up matches and was even more delighted to watch those continue to grow in Friday's victory.
"Results will come as part of a process of building something special and we want to build the best team. To do that, we have to build the best togetherness, we've got to be connected and that's what felt the best tonight," said Skinner, when speaking to MUTV after the match on Friday.
"Two goals, brilliant. Clean sheet, brilliant. Three points, even better. But I think in these early phases, it's about building that connected belief and that red wave. 
"You can sense from the fans that red wave was already crashing as we started the game. So, it was brilliant from lots of perspectives but there's still work to do."
Adblock test