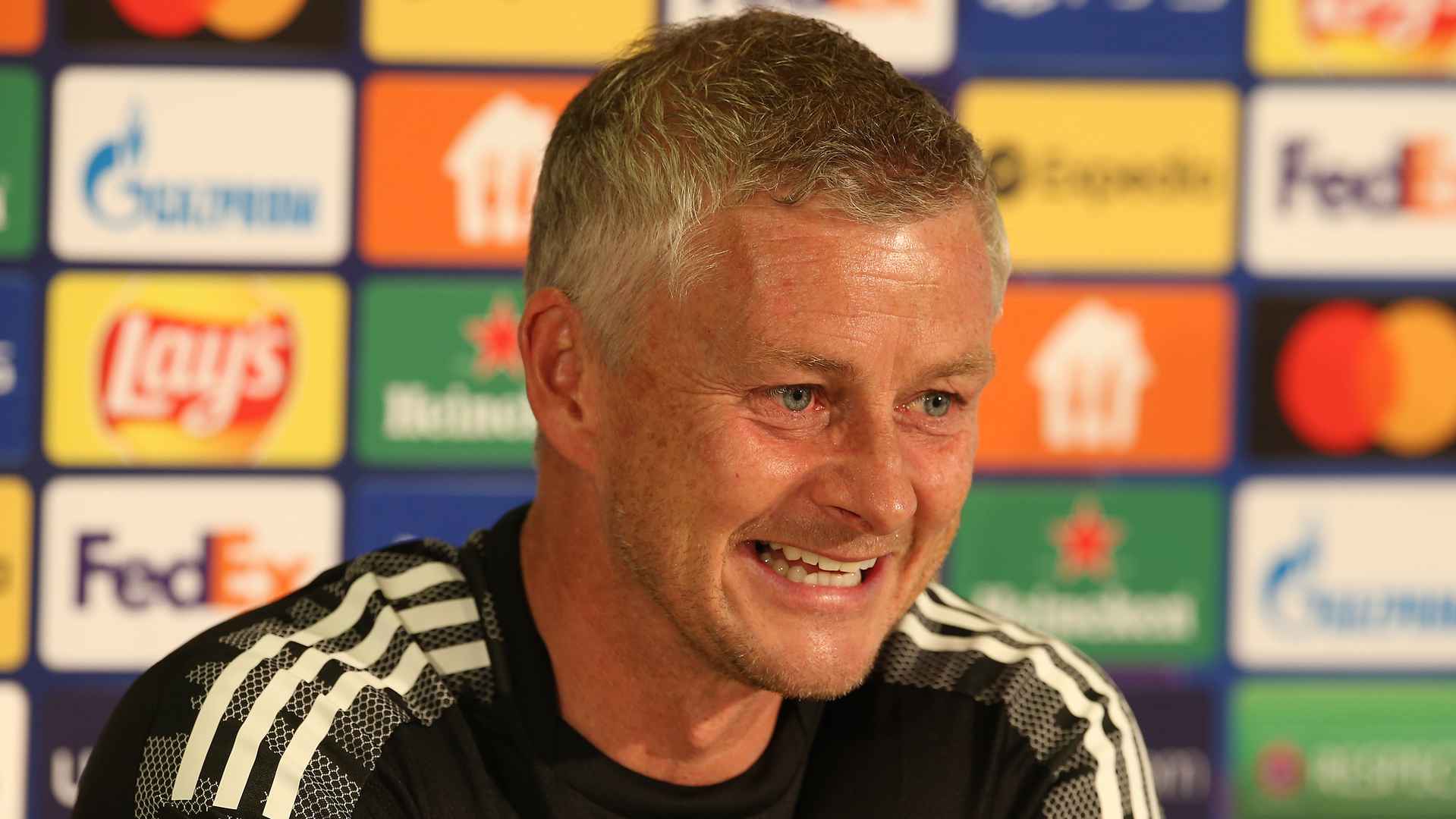 OLE GUNNAR SOLSKJAER
You've been to two quarter-finals but for a club like Manchester United that's not good enough, really, is it? You would look to improve on that, I suppose, this season and in the coming seasons?
"Of course. As you say, we have had some very, very good nights and memorable historic nights at the club and they are the biggest nights at the club. For me, the aim when we go into this tournament now is of course to go all the way. But we know it's going to be a difficult one, it always is. We have added some experience, some quality and some youth in the squad and hopefully we're better prepared this year for what's to come."
How important is it to have the experience of the new signings, in particular Cristiano [Ronaldo]  and Raphael [Varane]?
"I think, sometimes, you know, you can go far with youth as well but in some games experience will of course play its part. In other games you need that youthfulness, that courage, that fearlessness. Tomorrow it's going to be electric in there, we need to have players with that experience to calm it down and manage the game properly."
Ole, we often talk about how teams need to accumulate experience, and needs to have disappointments in the Champions League before they finally make that step. Do you think the squad that you have got now already has that within it?
"We've had enough disappointments, that's for sure. We had some big moments, of course. But this team now has grown and matured over the last few seasons. I have to say, that was always the plan three years ago, back in the day when I came in, that we could have a squad with the experience and quality to challenge. With players like David next to me here, Harry's had a couple of years here now. We're getting a spine in the team with experience and quality. Of course, with Raphael and Cristiano, they add… not the last bit of course because you can never say it's your last bit but it added something extra you have to buy, unless you win it four times yourself. We've definitely learned. The group is special, I have to say. As a unit, they look after each other, the atmosphere is really good and that will stand us in good stead, definitely."
Adblock test