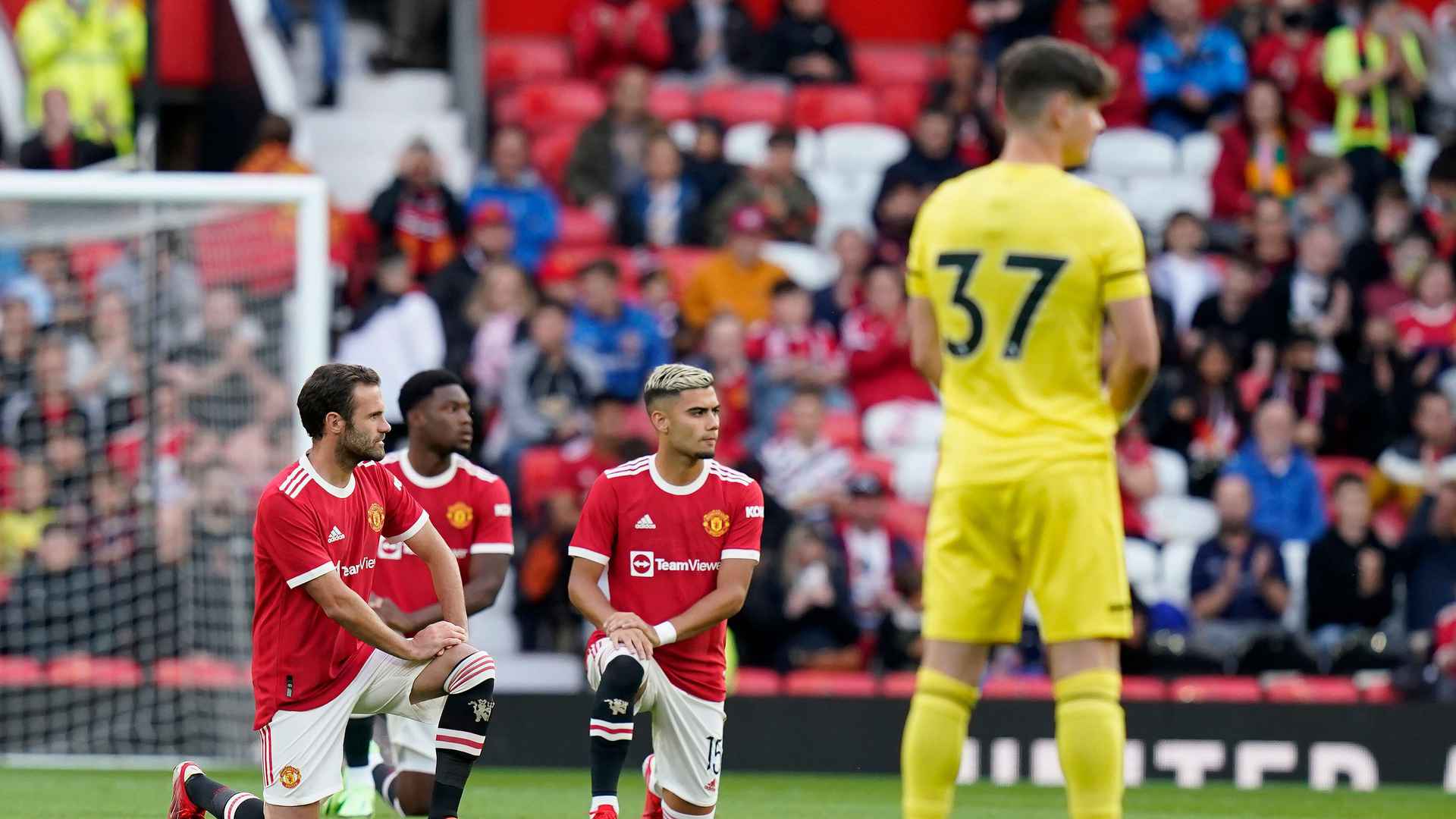 In addition, the 'No Room For Racism' badge will continue to be worn on the sleeves of players and match officials.
Premier League chief executive Richard Masters said: "The Premier League, our clubs, players and match officials have a long-standing commitment to tackle racism and all forms of discrimination.
"Following our club captains' meeting, that collective commitment was reaffirmed and the Premier League will continue to support the players' strong voice on this important issue.
"Racism in any form is unacceptable and No Room For Racism makes our zero-tolerance stance clear. The Premier League will continue to work with our clubs, players and football partners to bring about tangible change to remove inequality from our game."
Read more about the club's All Red All Equal diversity campaign at manutd.com/allredallequal.
Report any instances of online racism using the See Red reporting form at manutd.com/seered.
Adblock test