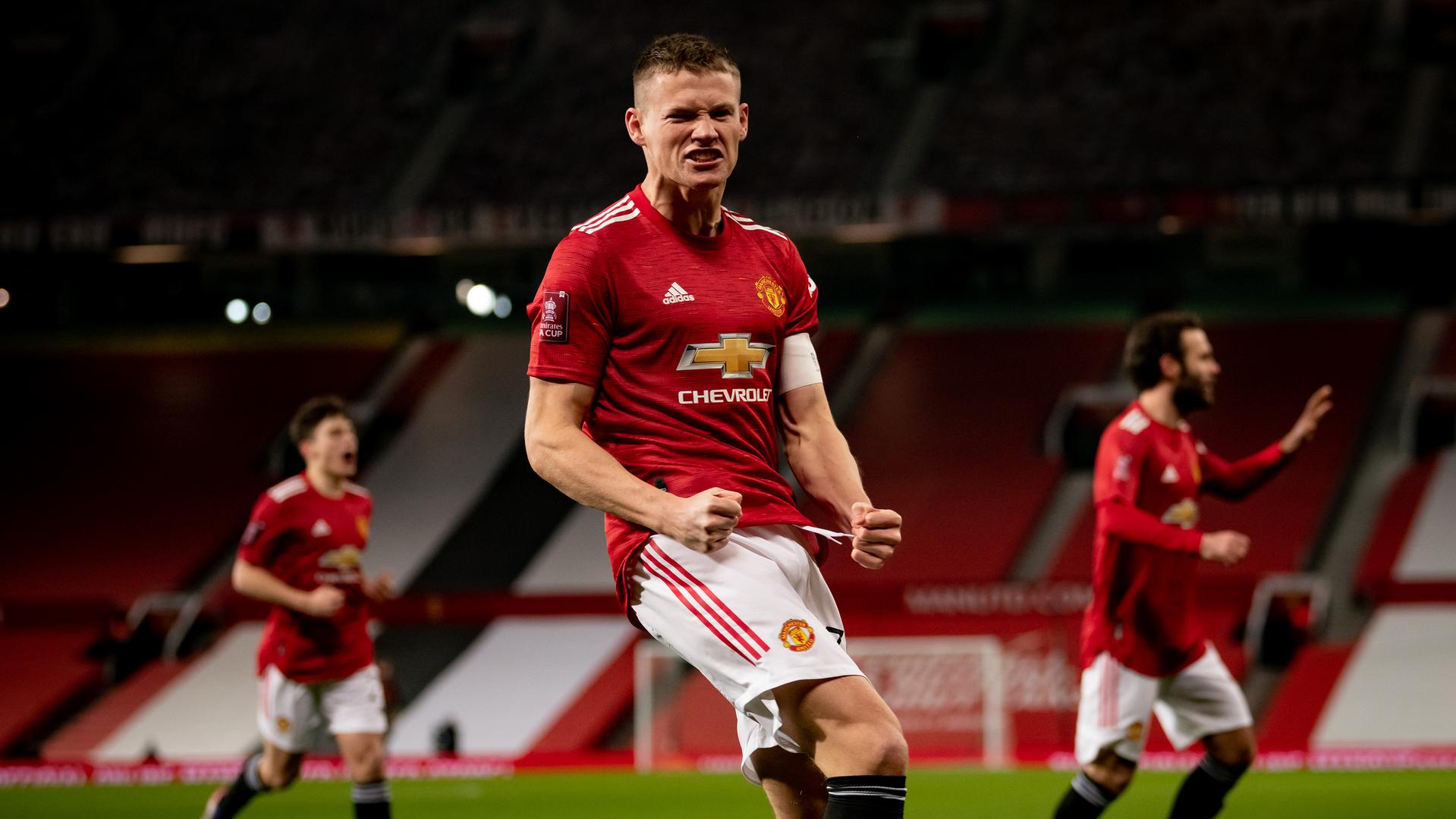 SOUTHAMPTON (Premier League)

selected by Adam Marshall (Contributing Editor, ManUtd.com)
There's something special about goals that happen so quickly that you're still revelling in one that has only just happened. Anthony Martial had put us five-up just moments before Saints goalkeeper Alex McCarthy beat out Mason Greenwood's shot in the 71st minute, and the ball was only partially cleared. Scott did so well to keep his first-time shot down and drilled it home with the precision of a master craftsman. It was low, on target and unstoppable and, for me, the point when a thumping win was transformed into a rout, with more to come in the closing stages!
WEST HAM (Emirates FA Cup)
selected by Joe Ganley (ManUtd.com)

For all his footballing qualities, one of the things I like best about Scott is his sheer desire. His willingness to do everything he can to help his team-mates; to fight for every ball, to make every last run. The winner against West Ham might not have been his best goal from a technical perspective, but it might go down as his most important so far this season. A lung-busting run, and an instinctive, expertly controlled first-time finish… classic McTominay. And you just know that the goal will mean so much more to him because it puts us within striking distance of Wembley.
Let'