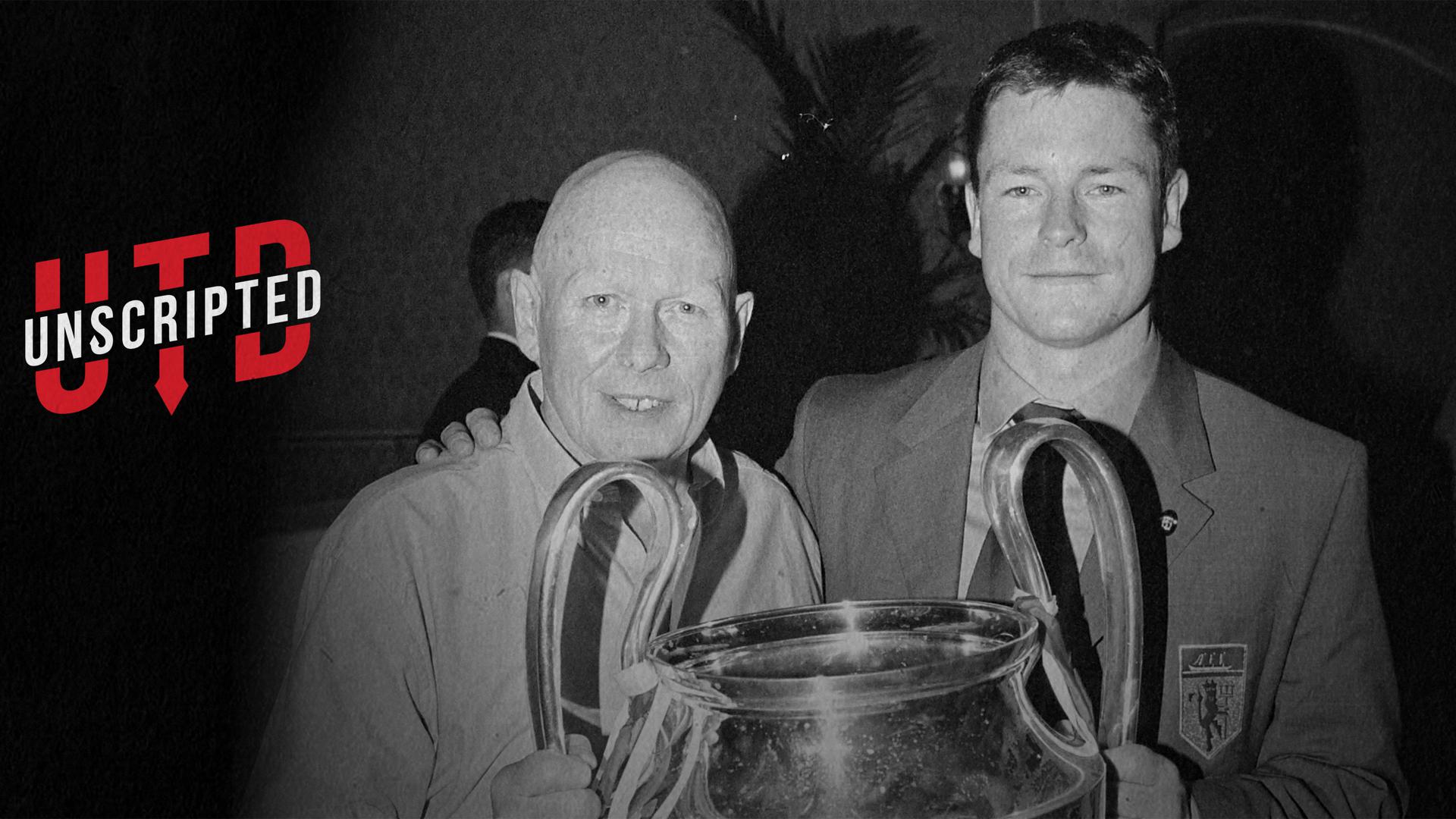 I ended up making the move into coaching at United and I always tried to point things in the direction of individual tactics and skills. I focused on the way players drag the ball, disguise their intentions, and I try to push that even today, now that I'm working for the FA. I was surrounded by people at United who were also thinking that way. Don't get me wrong, it was all about the fundamentals: hard work, out-running the opposition, but skill was king. There had to be that sense of style. I was surrounded by people like Jim Ryan, Eric Harrison, Tony Whelan, Rene Meulensteen and so on.
Tony and I coined a phrase, that we were the guardians of the Manchester United spirit and, if you think about it, it was very much a family thing passed down from generation to generation. My dad was coached by Murphy and Busby, so they passed it on to him, he then coached Brian Kidd, Nobby Stiles, Tony Whelan, Jim Ryan, John Cook, who were then coaching with me. There was then a number of us who'd been coached by Eric Harrison as well. There were connections there that ran down through the club through generations. You've got to have people from outside the club as well – Rene was a great influence on skills development – but you have to explain to them that it's almost a feeling that you get from being part of a family. You belong to something special that has come from passing down stories and anecdotes from people, then watching players down the years and trying to emulate them. It's massive. We'd tell the lads that they were following in the footsteps of greats, just like we were on the coaching side of things.
It meant a lot to me that we won the FA Youth Cup while I was Under-18s coach. Dad won three Youth Cups as a player and I had that drummed into me to the point where it became a huge ambition. It's not just winning it, it's sharing the experiences, playing in front of big crowds in stadiums, those are the important things for the development of the players. The players, with me, knew it was incredibly sincere, that I felt the Youth Cup was very important and believed in it. They knew that when I was talking about the Babes and my dad, sometimes I'd get emotional in the team talk, and they could feel the authenticity of where it was coming from. I think they felt it as well. Stories are vital in coaching. We wanted them to feel that they were part of the next generation and I honestly feel that gives you an added strength if you do that and feel that you belong to something special.
When I was a kid, dad would have me shoot from the halfway line, time after time. Eventually, in a university game, I scored from the kick-off with one of those shots and he was there. I was so made up with that. He was forever trying to get you to try something different and that stuck with me in my coaching. I had Ollie Norwood trying that from the kick-off, or I'd tell Fraizer Campbell or Marcus Rashford to dribble towards goal straight from the kick-off. Just try something different. For me, it was about the spirit of football, something which I talk about a lot to this day, and that's something that my dad has always embodied.
He really felt it in the 80s when Heysel, the Bradford fire and Hillsborough all happened in quick succession, and there was a lot of downers on football at the time. He was physio at Bury at that time, so he pledged to do something to lift spirits, and he started buying lollipops and throwing them into the crowd during games. He'd run on, treat the players and as he was walking back around the pitch to the dugout, he'd be throwing lollies into the crowd.
Bury played at Old Trafford in the League Cup and he was loving it. The fans were singing his name and a player went down at the Scoreboard End, so he went over to treat him, then started waving to the crowd and throwing his lollipops and everything, he was loving it, but the play restarted, went down the other end and another Bury player went down injured at the Stretford End. Dad wasn't even watching the game, he was still waving to the crowd, so United's physio had to go and treat the Bury player!
By the way, he was throwing lollies because he looked like Kojak.
Let'