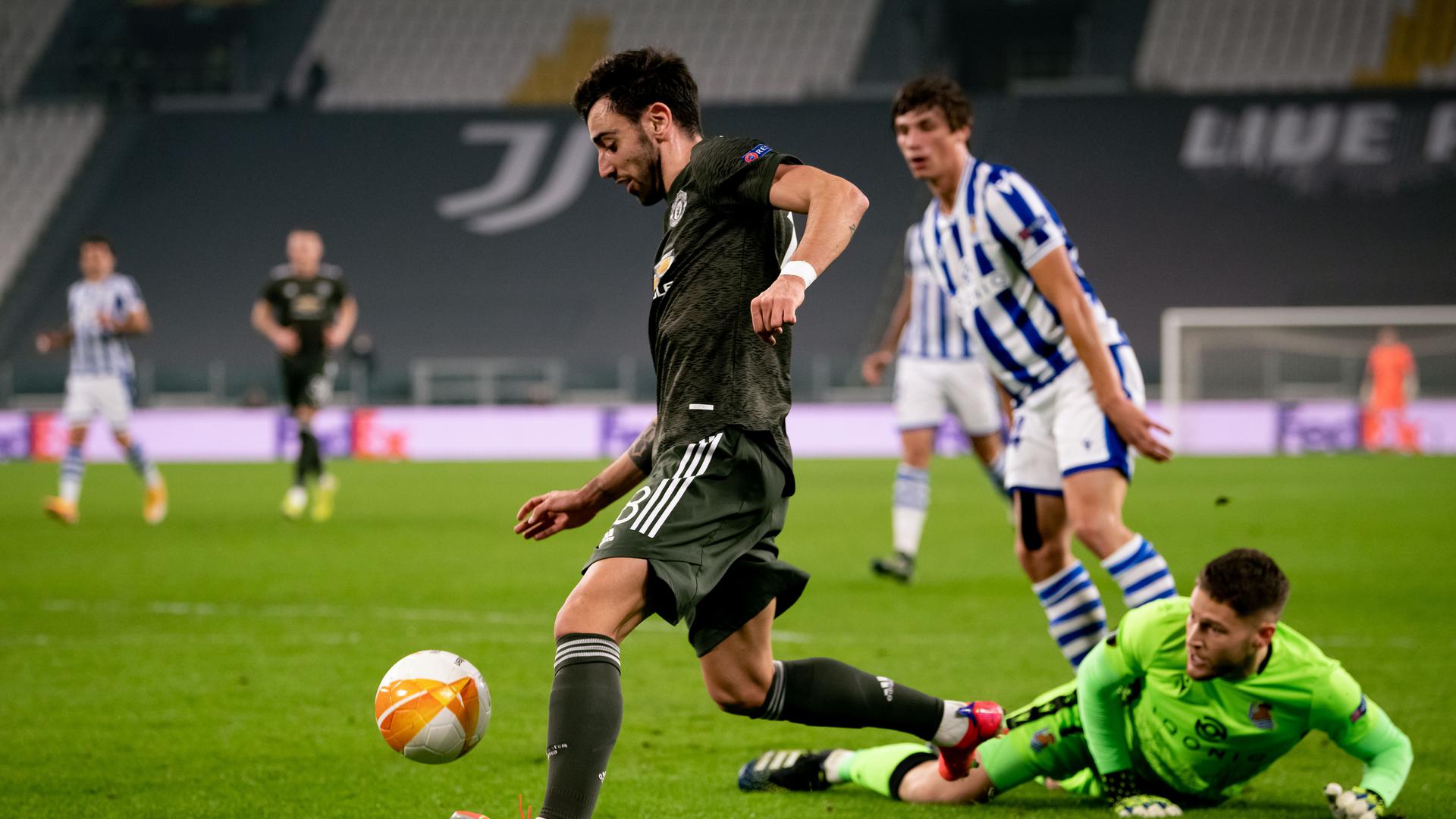 The Portuguese magnifico opened the scoring in the 27th minute, after pouncing on a long ball from Marcus Rashford. Real Sociedad's goalkeeper Álex Remiro collided with two defenders, leaving the goal open for our no. 18 to finish calmly.
"I just waited for the right moment for the ball to come down and wait for the right moment to kick it," the midfielder recalled.
"In that moment, you can take a wrong shot and the ball goes out so I just waited for the right time."
For his second goal of the night in Italy, our top goalscorer beat the offside line by a fine margin with Daniel James in close proximity.
"I was expecting a touch from Dan to me," said Bruno. "When he got the ball, I think it was to control it, but I will give him the assist.

"I saw the keeper was coming out. If you kick well on the first touch, it's difficult for the keeper to react and luckily for me, it was a goal."

Let'