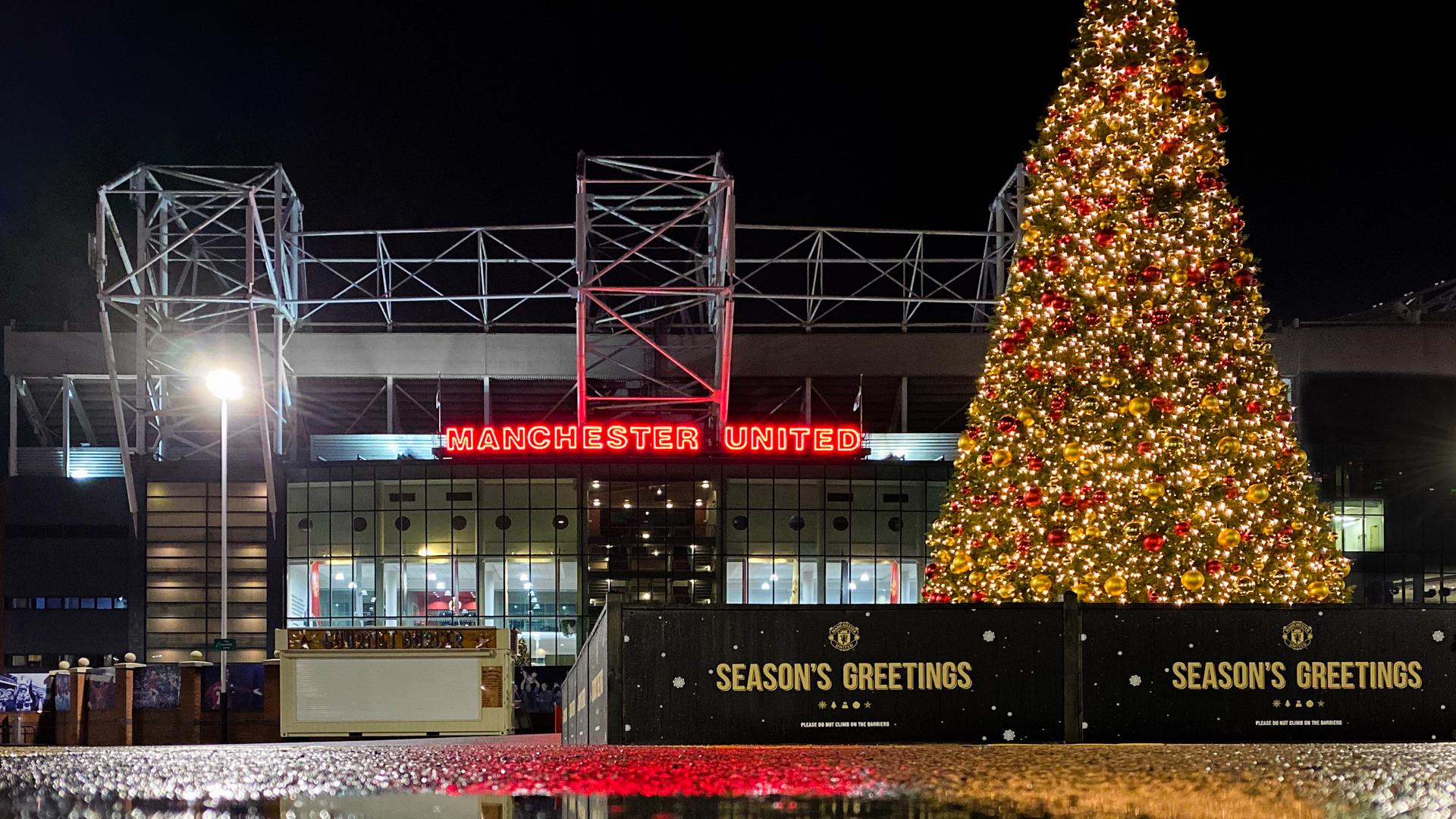 Below, we've explored the Reds' Christmas stories, which includes everything from derbies, transfers and even a disappearing goose… 
FESTIVE FOES
It may seem unfathomable now, but a Manchester derby on Christmas Day was a relatively regular event around the turn of the 20th century, occurring three times between 1896 and 1902. Manchester City were the club's first Christmas Day opponents, twice as Newton Heath and once after being renamed as Manchester United, and the Blues were never victorious. A bumper crowd of an estimated 18,000 swelled the Heathens' Bank Street stadium in Clayton, in a fixture so popular that the following day's Athletic News reported: 'I never saw so many lads at a football match. The hoarding behind the goal lines gave way in several places. At the interval, Mr J Parlby, one of the League Management Committee, told the crowd point blank that if they did not keep beyond the touchline, the game could not proceed.' The masses refrained, and the game ultimately finished in a 2-1 home win, the same margin of victory achieved by Newton Heath when the sides reconvened at Hyde Road a year later. City's promotion prompted a two-season gap without derby football, but their subsequent relegation back to the Second Division reunited the clubs on 25 December, 1902. By now rebranded, United hosted a 1-1 draw at Bank Street in the final ever Christmas Day derby.
GONE GOOSE
Long before Fred the Red's pitchside capering, United's very first mascot was Michael the Bank Street Canary, although closer inspection of Michael's back story lifts the lid on a shady tale of false pretences. For a nominal fee, Newton Heath supporters could gain access to the bird before games, on the premise that he would sing for their entertainment. However, Michael was quickly identifiable not as a melodious canary, but a tuneless goose which was, reportedly, being fattened. Mysteriously never seen again after December 1898 (come on, you join the dots), Michael was replaced by Major, a St Bernard belonging to captain Harry Stafford. The dog would soon wander aimlessly into the arms of future benefactor John H Davies, inadvertently saving the debt-ridden Heathens to ensure a far happier place in club folklore than his predecessor.
Let'