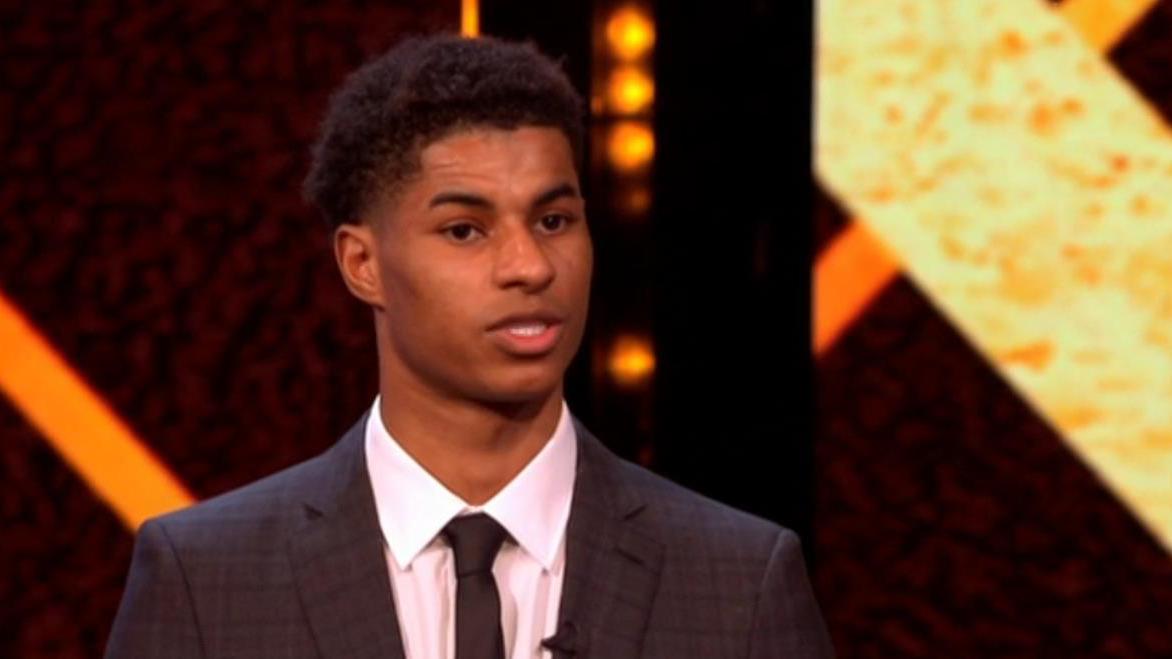 Fresh from helping the Reds to beat Leeds United 6-2 in the Premier League, our no.10 travelled the short distance from Old Trafford to MediaCity in Salford, where he was welcomed on stage at the annual BBC event by former England striker Gary Lineker and his fellow presenter Gabby Logan.
"What a player, on and off the pitch," said Lineker, before inviting Marcus to explain his motivation, for the vital work he has done to combat food poverty this year.
"It all started when I was growing up as a kid," said the Reds forward.
"I feel like [in my career], if it was a 100 metres race, I started 50 metres behind everybody else. It was more difficult for me to do the basic things like get to training and eat the right food. It was a nightmare of a situation but, in the end, I got to where I needed to get to.
Let'