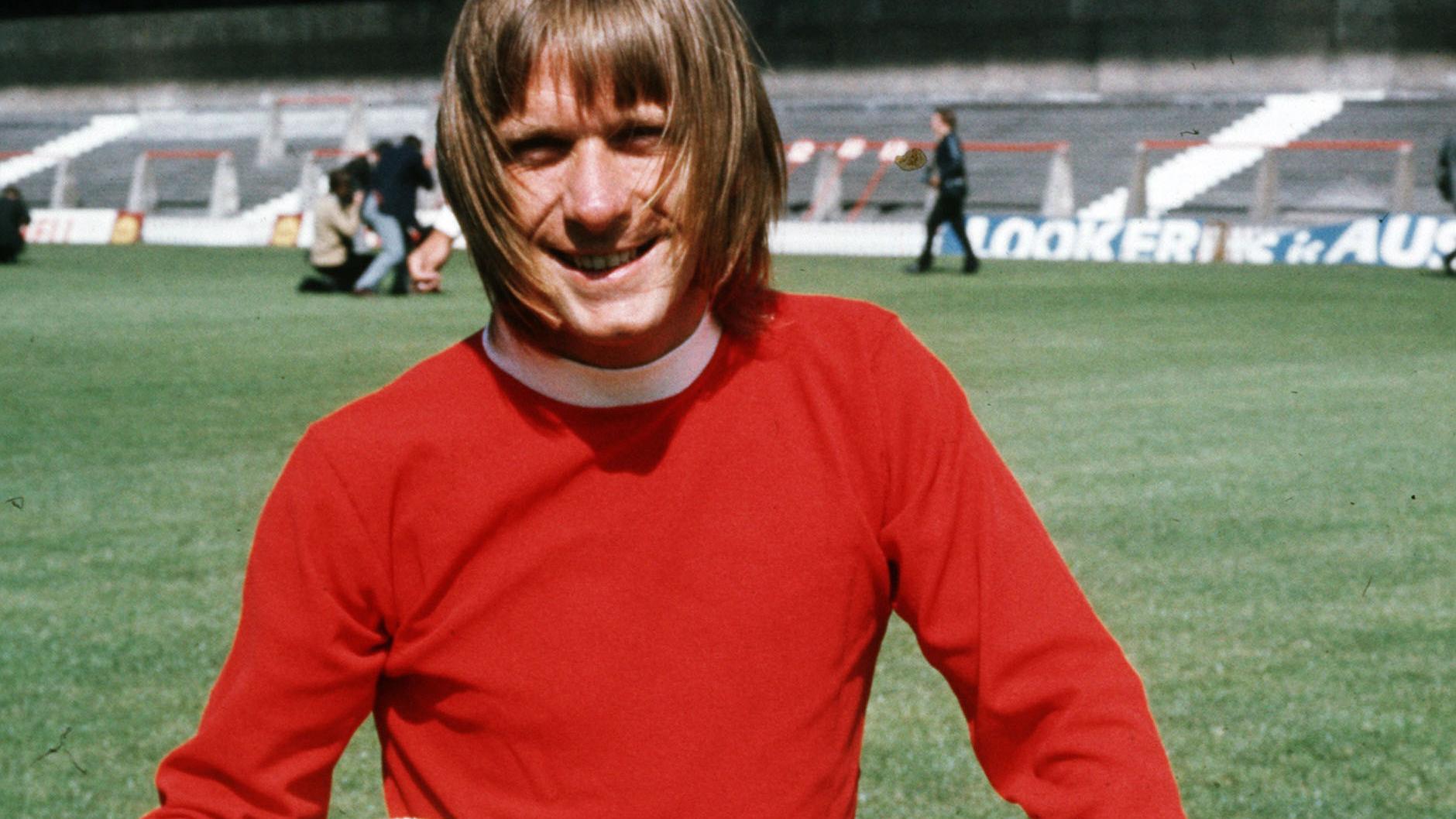 The next milestone was his top-flight entrance, standing in for defensive destroyer Nobby Stiles in a 1-0 defeat at Sunderland in February 1965, a setback which proved no more than a minor blip on the road to United's first League title since the Munich tragedy.
For the next few seasons the mop-haired Scot was essentially an invaluable reserve, never more effective than when called up by manager Matt Busby to patrol a snowbound centre-field against Gornik Zabrze in the second leg of a 1968 European Cup quarter-final in Poland. The Reds lost on the night but triumphed on aggregate and Fitzpatrick filled his role magnificently.
He was the regular right-back for most of the second half of 1968/69, contributing mightily on the way to a European Cup semi-final – he was sent off in the first leg against AC Milan – but his impetus was interrupted all too often by injuries. Arguably that was inevitable given his muck-and-nettles methods, but he gritted his teeth and missed only seven League games in 1970/71, splitting his time between midfield and right-back.
However, the cumulative strain on the Fitzpatrick frame was mounting, he underwent at least two operations and could manage only a handful of further appearances before ruefully calling it a day in 1973.
It represented a colossal personal loss for John, but also a severe blow to the club, by then toiling to stay in the top flight. Indeed, had he remained available his fighting spirit would have been a tremendous asset to desperate boss Tommy Docherty, who presided over United's relegation to the second tier in 1973/74.
While Fitzpatrick – who has a place in the Reds' record books as the club's first league substitute, called on to replace Denis Law at Tottenham in October 1965 – had his playing days at Old Trafford cruelly cut short, he will most certainly never be forgotten within the club. Rest in peace, John.
Let'