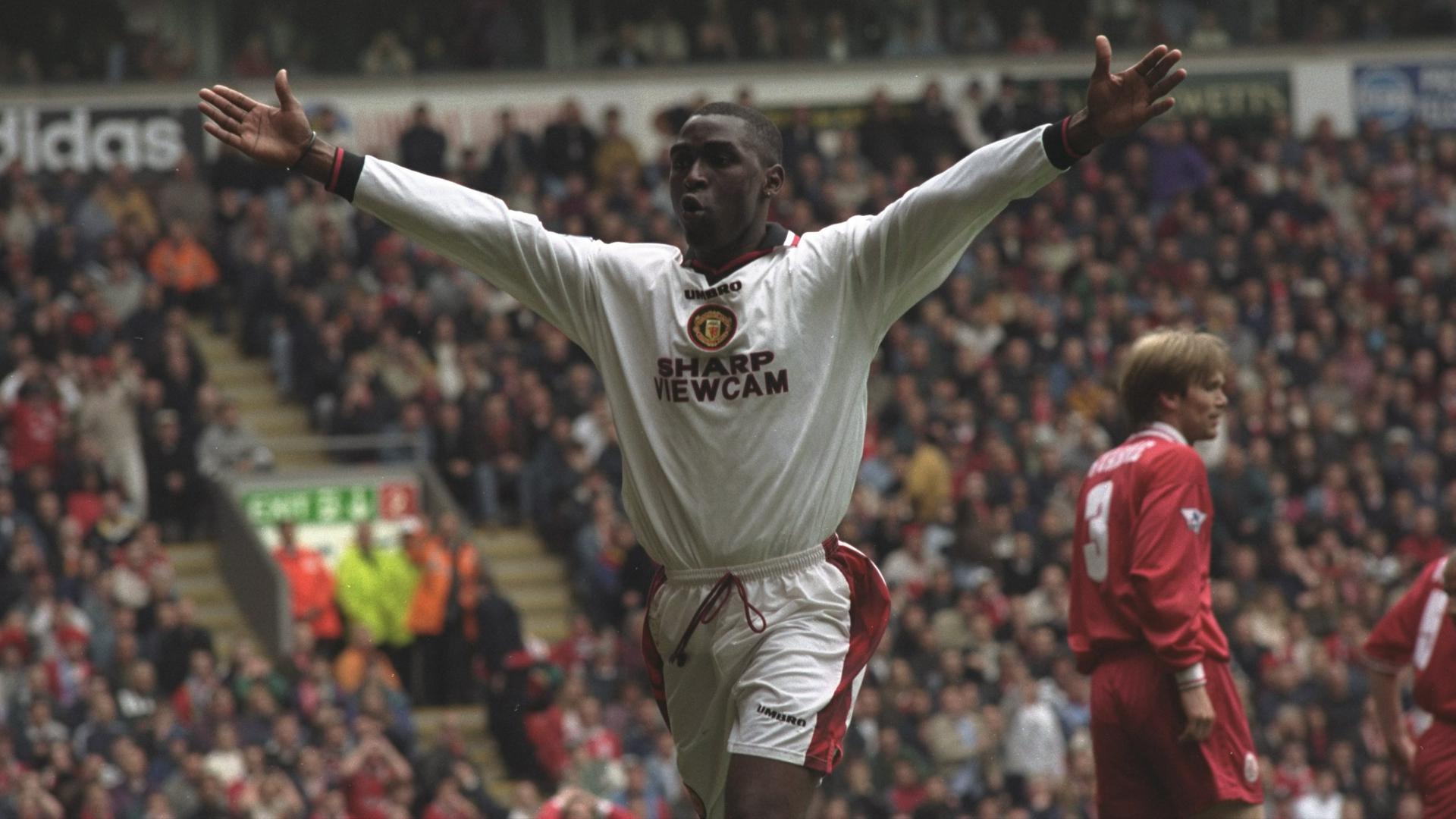 What could go wrong? Well, Blackburn picked themselves up after that Old Trafford defeat and three goalless draws for the Reds (against Tottenham, Leeds United and Chelsea), plus a costly defeat at Liverpool, left Kenny Dalglish's Rovers in pole position to lift the title. Cole had scored in the penultimate game of the Premier League season, against Southampton, to help at least ensure there was a chance on the last day.
All this was swiftly forgotten when, despite Liverpool beating Blackburn at Anfield, United camped in West Ham's penalty box but could only draw 1-1. Ludek Miklosko was inspired and denied Cole in one-on-ones on at least two, if not more, occasions and watching those closing stages back even now will induce stress-related dreams for weeks for any Reds of a certain age.
Unfairly, Andy seemed to pay the penalty for the most traumatic of season finales, and he struggle to convince at the start of the 1995/96 season, only to emerge as pretty important in assisting in clinching the Double, with Cantona again attracting most of the attention, this time for the altogether more positive impact on the field. I remember reading the player ratings after the 1996 FA Cup final and one tabloid suggested Cole's performance in a pretty poor game indicated that it would probably be his last in the red shirt.
How wrong that snide comment was to be. Even despite breaking his legs in the following season, he finished it on a real high and scored at Liverpool in a 3-1 win that virtually clinched another title. Now installed in the no.9 shirt, he would go from strength to strength. It's probably easier to just rattle off his stats (25 goals in 45 games in 1997/98, 24 in 50 in 1998/99 and 22 in 45 in 1999/2000).
Pretty much a classic one-goal-in-every-two-games striker, forming the partnership of dreams with Dwight Yorke in that Treble-winning campaign of 1998/99, and scoring the title-winning goal in that term, soon coming after the bench against Tottenham Hotspur at a jubilant Old Trafford.
Let'