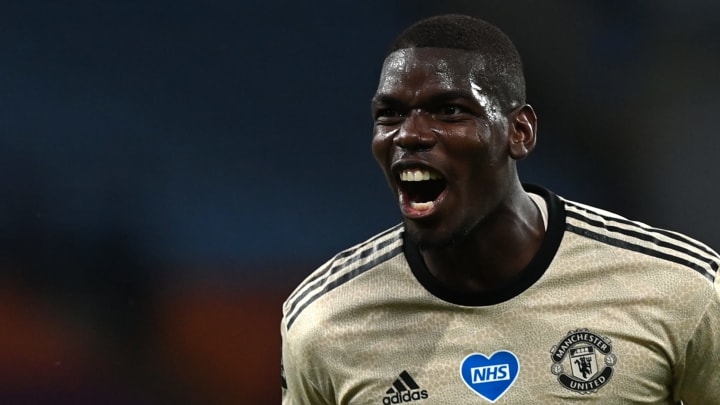 When Paul Pogba rejoined Manchester United in 2016, he explained how moving back to Old Trafford would help him achieve all the aims he has set himself for his career.
Winning trophies, playing at the top against the very best for a club with a clear identity and direction, etc. But this hasn't been the case.
Yes, United went on to win the Europa League in 2017, but winning such competition wasn't exactly what the world's most expensive player at the time signed up for. No, he wanted Europe's other major competition, you know…the bigger one.
Then came his famous falling out with Jose Mourinho, the very man the Frenchman praised so heavily upon his arrival. Yet, despite the club's lack of direction, the poor performances and a number of other factors, footballing fans were quick to criticise Pogba when he publicly suggested it may be time to seek a new adventure last summer.
The truth is, United failed to deliver on their promises, so Pogba had every right to want to leave the club.
Of course, the persistent links with a move away (especially during his time on the sidelines this season), as well as the comments made by his brother and his agent haven't helped the situation either.
But it has now been suggested that the 27-year-old is once again 'happy' at the club and is excited by his partnership with January arrival Bruno Fernandes. He could even commit to a new contract, something Ole Gunnar Solskjaer is keen to make happen as he looks to build a team capable of challenging for trophies.
It's taken four years, but Manchester United finally appear to be heading in the right direction, and perhaps with the right additions in the upcoming transfer market, they could be in a position to deliver the promises made to Pogba when he first arrived.
Now 17 games undefeated in all competitions, the Red Devils are making a late surge towards the top four in the Premier League – putting their destiny back in their own hands after months of relying on others to slip up.
Fernandes has been instrumental in this run, leading by example and giving his teammates the confidence they need to shine. He's even gelled with Pogba since his return to action, flourishing in an advanced role as Nemanja Matic provides the shield in front of the back four.
Pogba has often been considered the leader in the team and the man to carry United to immediate success, despite their obvious flaws in other departments. It was never going to be that simple, however. As a result, far too much pressure was placed on him, leading to much talk that 'he wasn't delivering' – even when he was producing moments of real quality.
However, it's different now and Pogba is being given what he has so desperately wanted. Harry Maguire is the captain and leader of the team, while a number of other player – such as Bruno, Scott McTominay and Marcus Rashford – have emerged as influential members in the dressing room.
But most crucially, United are now delivering on the pitch.
It isn't a coincidence that talk among pundits and footballing fans has shifted from discussing where Pogba wants to be and his hairstyles to his link-up with Bruno and his contributions to the team.
The pressure is off Pogba, allowing him to simply enjoy playing his football again in a team that is shining – something that he alluded to in an interview with the club's website before the 3-0 win over Aston Villa.
"You can tell that the team is improving a lot. We play more as a team than we did before, we enjoy it even more, we defend together, we attack together, and this team is stronger as well," Pogba noted.
"The players who are on the bench or who don't play every time, when they come on they help the team so the mentality is good and is right. All this together has put us where we are today.
"From behind I just enjoy it. I'm enjoying just watching Bruno, Rashford, Martial and Mason, who all played the last game, and seeing them score goals. You just keep applauding, it's beautiful…they make me enjoy football every time!" 
United's recent improvements have been made clear for all to see, Pogba included – so why should he leave now? After all, he's said himself that he's enjoying being a part of a team that is thriving.
In the post-Sir Alex Ferguson era, there have been signs of United building a squad capable of challenging at the top, without it quite working out – but this time it's different. Considering the average age of the squad, the current group will continue to improve over time, while transfer targets are again at a marquee level – Jadon Sancho a key indicator of that.
No one could blame Pogba for wanting to leave last summer, but it would now make little sense for him to leave his 'home' at a time when United are going from strength to strength.
For more from Adam Aladay, follow him on Twitter!
Let'