The Red Devils boss criticised having to play at Stamford Bridge in the FA Cup three days before the second leg of their next Europe League tie
Jose Mourinho has criticised the FA Cup scheduling, but insists Manchester United will not follow Manchester City's example and play a weakened team against Chelsea.
Mkhi, Carrick could miss final
After beating Saint-Etienne 4-0 on aggregate in the Europa League round of 32, the Red Devils moved on to the round of 16 against an opponent that has yet to be determined.
The second leg of that tie will take place three days after United face Chelsea on Monday March 13 in their FA Cup quarter-final match after that fixture was switched for television purposes.
And Mourinho is frustrated the scheduling for that FA Cup clash has already been made without any consideration for travel concerns ahead of that Europa League tie.
"Of course, and I feel really surprised that the decision is made before our draw for the next round in Europe, because at the moment who knows who we will play against?" Mourinho said in his post-match news conference after the 1-0 win away to Saint-Etienne. "Nobody knows where the first match will be and where the second match will be.
Chinese Super League club confirms Rooney approach
"Imagine we play Chelsea on the Monday and then we have to go to a second leg in the Europa League in Russia, in Turkey, in Greece. So I think once more their interests go in front of the clubs and the English football interests. Nobody cares about it."
While Mourinho has played weaker or reserve sides in matches in the past when he felt the schedule in England had become too condensed, he insisted he could not do that this time, given the stature of Manchester United and the FA Cup.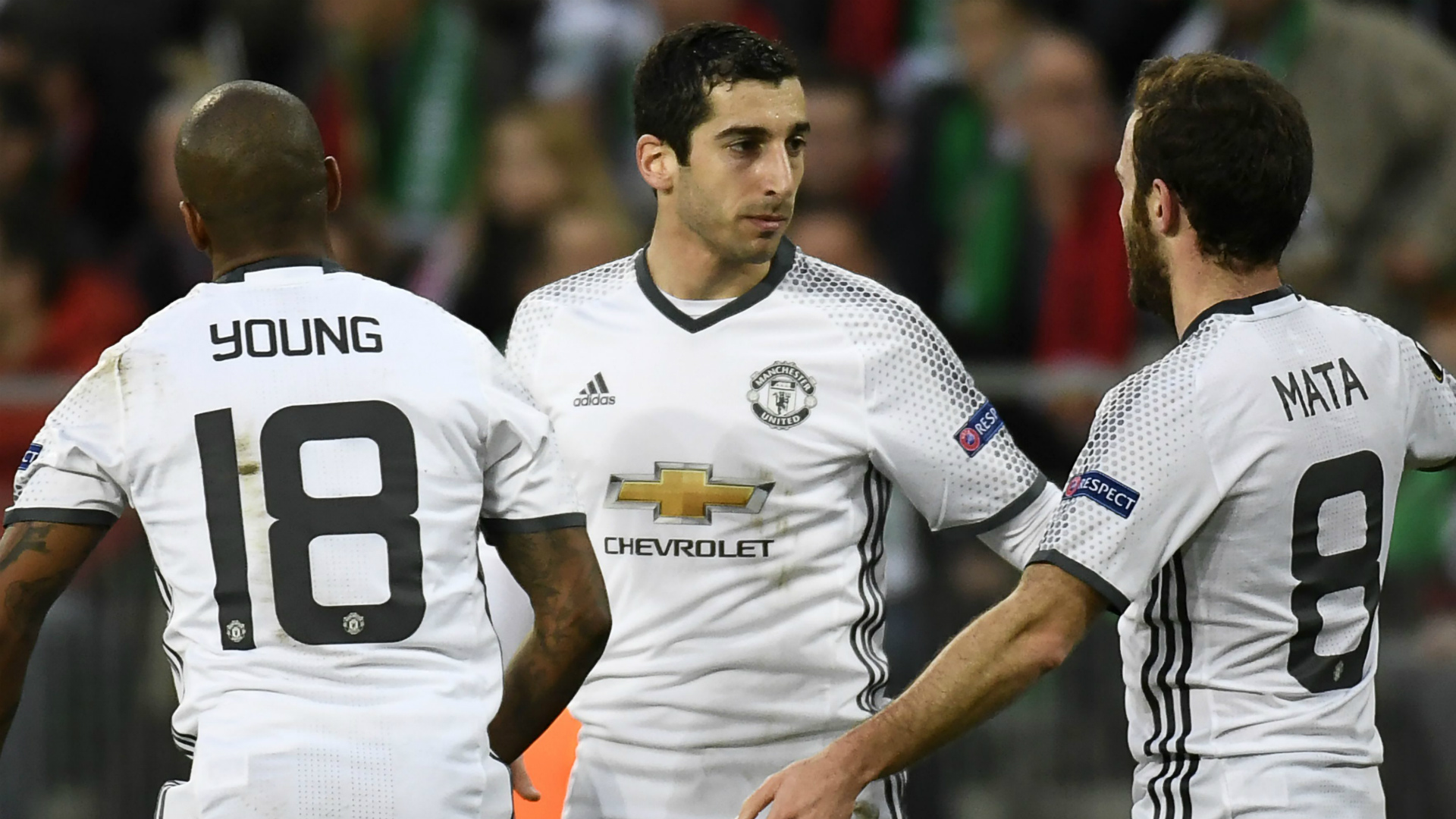 Last season, United's local rivals City picked an under-strength team in the fifth round of the FA Cup against Chelsea and were thrashed 5-1 just days before a key Champions League tie.
"This is what we have. I cannot play against Chelsea with a second team. I cannot play against Chelsea with under-21s like Manchester City did last year I think. We are Manchester United, I cannot do that. I cannot do that as Manchester United manager, I cannot do that to the FA Cup because the FA Cup is not guilty of these decisions. The FA Cup is beautiful, the competition is historical.
"I have to treat Manchester United supporters and the FA Cup in the right way. I cannot go there with the under-21s. Probably they deserve it but I don't do that."
The packed programme now leaves Mourinho fearful of injury, especially given his side lost Michael Carrick and Henrikh Mkhitaryan to injury in the second leg against Saint Etienne.
"So what is going to happen is an accumulation of matches, people playing a lot of matches. I have to make some rotation, but some of the boys will have to play in all of these consecutive matches and if situations like the Mkhitaryan one or the Carrick one happen, they happen."