Many questioned last summer whether the World Cup winner would have a future at Old Trafford following the arrival of the man who sold him at Chelsea
Jose Mourinho maintains that Juan Mata was never "in trouble" following his arrival as Manchester United manager in the summer.
Speculation regarding the Spain international's future at Old Trafford surfaced once it was announced that Mourinho would be inheriting the managerial reins.
Mata reveals why he threw boot away
The Portuguese sold Mata to United during his time in charge at Chelsea, with that deal reported to have been sanctioned as the talented playmaker did not fit the right mould.
Mourinho concedes that a deal was done as the World Cup winner was not part of his plans at that time, but insists that he has always been a fan of the 28-year-old's talents.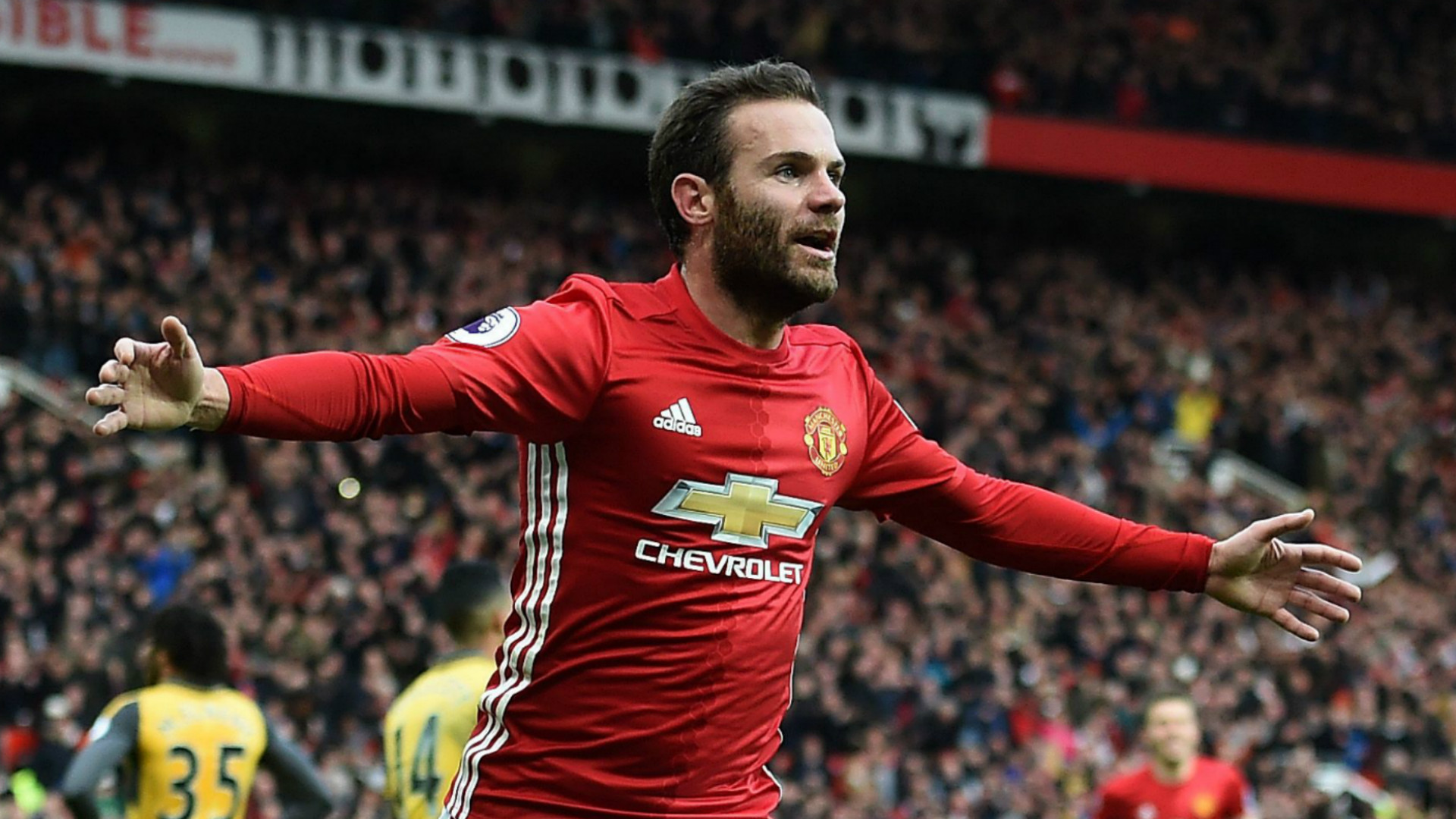 He has looked to embrace them with the Red Devils, with Mata having silenced the transfer talk with a number of impressive outings and a nine-goal return across all competitions.
"When I come here people thought that Mata was in trouble," Mourinho said in the Manchester Evening News.
Blind: Man Utd will finish in top four
"I knew that he wouldn't be in trouble because one thing is the football I wanted my Chelsea to play and another thing is the football I want my Manchester United to play and Mata is adapted to the football we want to play.
"So I knew it since the beginning he would be an important player and I think he feels that confidence in me and he feels that confidence in the game we want to try to play, so he's happy and he's happy on the pitch and you can see that the way he plays."
Mata has formed part of a more attack-minded approach at Old Trafford, with Mourinho reiterating his stance regarding the supposed defensive mindset adopted by a number of his Premier League rivals.
"That was the past and it's not a problem for me," Mourinho said of criticism he has faced for taking a dogged approach to generating results
"Especially because I have the trophies at home and it's more important to have the trophies at home than to have the praise.
Ivanovic: Ancelotti favourable to Mourinho
"What I think you are forgetting this season is to say this is the most defensive Premier League that I have ever known, and it's not because of my team. Many, many, many defensive teams in the Premier League. More than ever.
"Less English managers and it's probably my seventh or eighth year in the Premier League, it's the most defensive that I have ever had."