The England international has filled a variety of roles during his time at Old Trafford, but is now looking to cement his place at centre-back
Phil Jones admits there was a time when he was happy to be Manchester United's 'Mr Versatile', but he is now looking to nail down a centre-half berth.
The England international was snapped up by the Red Devils while still in his teens, with Sir Alex Ferguson moving early to acquire his obvious potential from Blackburn Rovers.
Mourinho 'convinced' Ibra will stay
United's iconic boss talked up Jones at the time, stating that he could "play anywhere" and become the club's "best ever player".
Jones has struggled to live up to that billing, with his versatility actually working against him at times.
He has, however, impressed this season when deployed on a regular basis at the heart of Jose Mourinho's back four, and the 24-year-old hopes he has now found a position to call his own.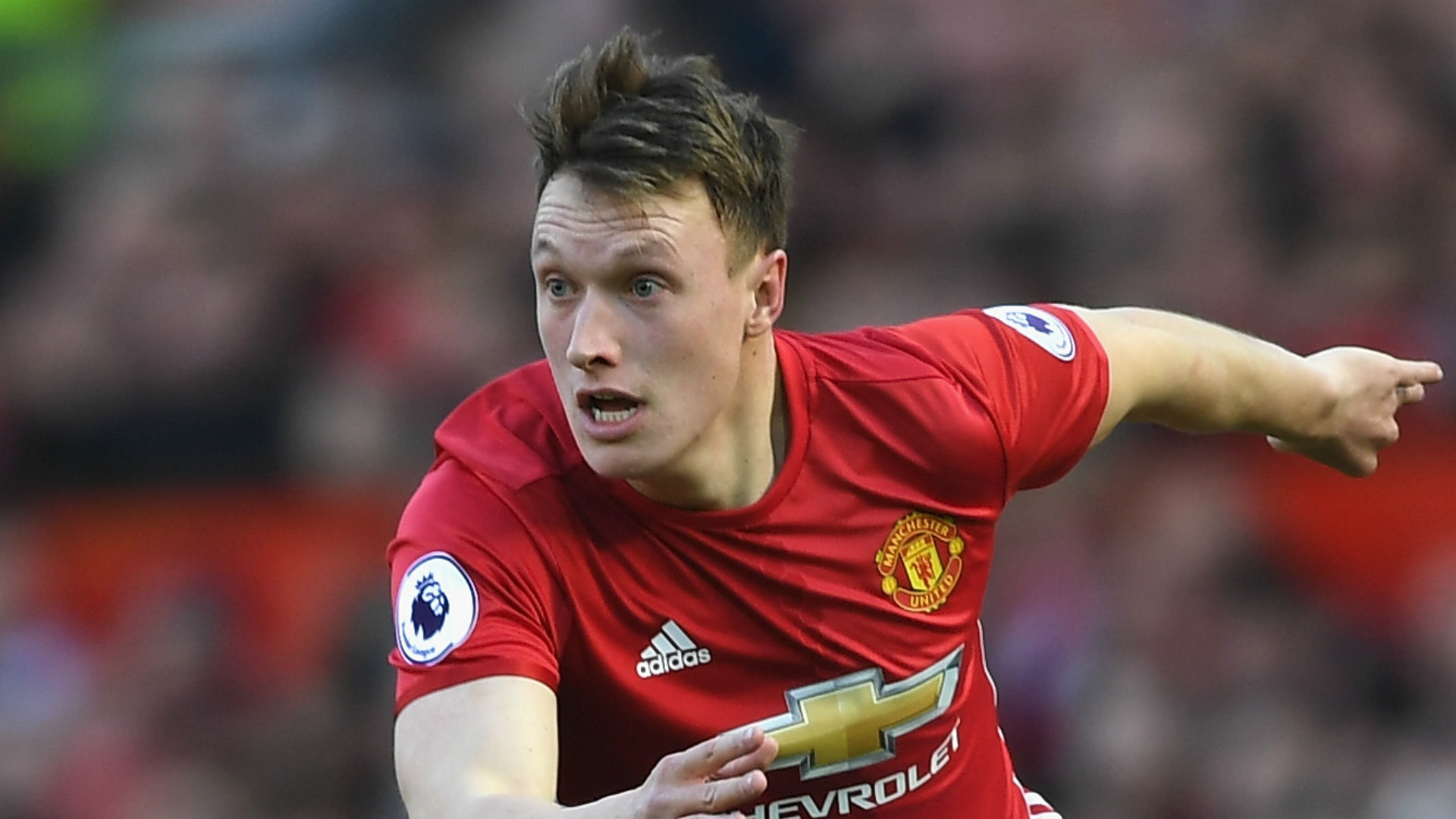 Jones told the Manchester Evening News: "I always used to say it was nice to play in different positions.
"I was young and playing anywhere was a bonus for me then. When you are at Manchester United you play anywhere.
Mou promises up to four signings
"But this has definitely been one of the best seasons for me in terms of playing in a set role, getting in and staying in that one position.
"I am not the kind of person who can come in and play one game, be out for a couple of games then come back in and everyone expects you to be all singing and dancing with no flaws or mistakes.
"I have always been a player, and always will be the kind who needs to be playing regularly. That is how you get the best out of me. Hopefully I have proved that this season.
[embedded content]
"I think my days as Mr Versatile are long gone now. I don't think the manager would see me as playing right back or centre midfield any more. There was a time when I had it do it and I would be more than capable of adapting, but centre-back will always be my position now.
"He [Mourinho] hasn't told me that but you always get vibes and I think that is obvious now.
Mata: De Gea relaxed at Man Utd
"I knew it had to end but it has happened gradually and I always knew it would be like that. I have not played right-back or centre midfield for a long time."
Jones had to wait until November 6 before making his first appearance of the 2016-17 campaign, but has since gone on to grace 17 fixtures in all competitions and become a key part of United's plans.