The Portuguese sees himself as an icon at Porto, Chelsea, Inter and Madrid and has every intention of holding a similar standing at Old Trafford
Jose Mourinho says he is "a legend in my clubs" and hopes winning titles at Manchester United will earn him similar status at Old Trafford.
The Portuguese has enjoyed success throughout a distinguished coaching career, with an enviable haul of silverware collected at some of the world's biggest clubs.
Early success at Porto – including a Champions League triumph – earned him a move to Chelsea, where he delivered Premier League and domestic cup triumphs.
Mourinho takes swipe at Bayern
Mourinho then won a Serie A, Coppa Italia and Champions League treble with Inter, before breaking Barcelona's dominance in Spain and guiding Real Madrid to the La Liga crown.
A second spell at Chelsea delivered another English top-flight title, with the intention to now emulate those achievements with United.
Mourinho is convinced that he will deliver, having already claimed the Community Shield and secured a spot in the EFL Cup final, and hopes his efforts at the Theatre of Dreams will etch his name into Red Devils folklore.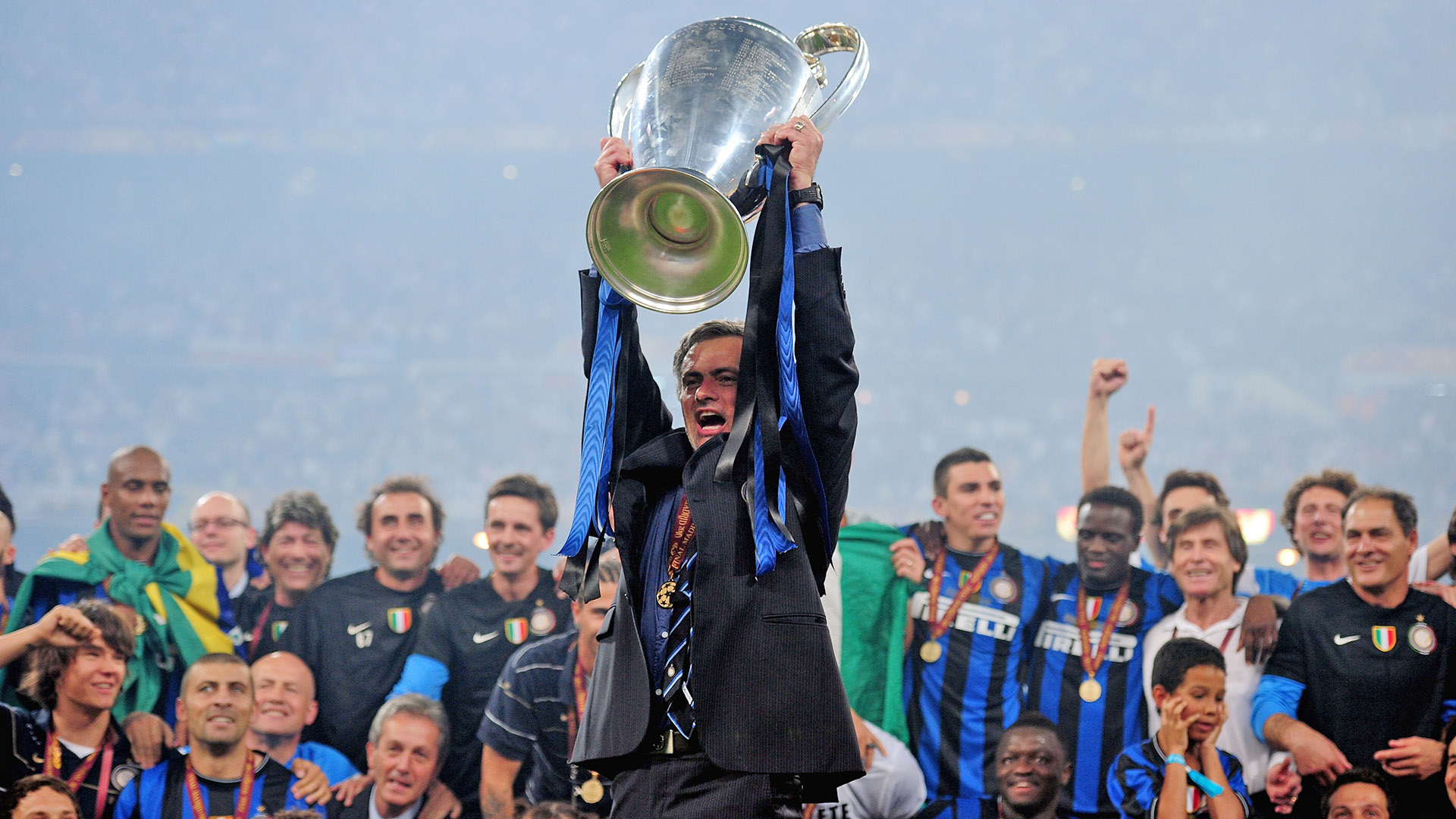 Pressed on what he has to do in order to become a club legend, Mourinho told reporters: "I have to win titles for the club, like I did in every club where I was.
"I am a legend in my clubs. I am a legend in Porto, in Inter, in Chelsea. I belong to their history really, really high.
Mou refuses to criticise Ferdinand
"In Real Madrid I belong to their history. Manchester United I belong to the history because I have a picture in one room where all the managers are. But I won a Community Shield and nothing else.
"I think I am working really hard, harder than ever. But the reality is that the history is made by the numbers. It is made by the number of trophies.
"My history as a manager is made by 23 trophies. It is not made by second, fifth, lost a cup, lost the final. The history is made by victories.
The truth: Mou is right about Martial
"In another three competitions we can win – we are there.
"We have a 50 per cent chance of winning the League Cup. We are in the last 16 of the FA Cup and last 32 of the Europa League."
While he is a proven winner, Mourinho concedes that he needs to establish a similar mentality in those around him.
He added: "That is why we win things step by step. Competing, learning how to feel the pressure if you have a final to play, a final to win.
"You have semi-finals. You are in the league. Your opponent loses 24 hours later. You need to win to recover these points. To feel this pressure. To cope in how to live with this.
Man Utd team news & likely line-up
"It is something that of course we don't have enough of.
"And the ones with a history of success where that belongs to their natural habitat are Wayne Rooney, Michael Carrick.
"Who else? Zlatan Ibrahimovic but not in our club. Antonio Valencia and not much else."