Attack is the best form of defence as the GALAXY 11 take on the ultimate #winnertakesearth challenge in Samsung's new interactive game
There may be trouble ahead but while there's Lionel Messi, Cristiano Ronaldo, Iker Casillas and Radamel Falcao around we're in safe hands, according to GALAXY 11 coach Franz Beckenbauer.
Now users can put The Kaiser's confidence to the test with Samsung's The Match: Striker Soccer G11 game, which can be downloaded here.
Coinciding with the launch of the Samsung GALAXY S5, The Match: Striker Soccer G11 offers the chance to join the GALAXY 11 and play as favourite team members across 13 different locations.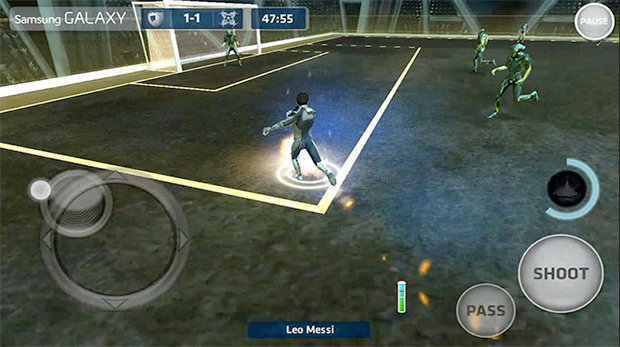 Another dimension to the game is provided by the ability to unlock special powerups unique to each player. These include Ronaldo Warp Speed, Rooney Supernova Break and Gotze Double Helix.
"The new Striker Soccer game featuring me and the rest of the brilliant #GALAXY11 has arrived," says Wayne Rooney. "Who's up for a game? Battle day is right around the corner and I'm ready for anything."
"Did you know I can freeze time? Play #GALAXY11 Striker Soccer and see for yourself!" says Oscar.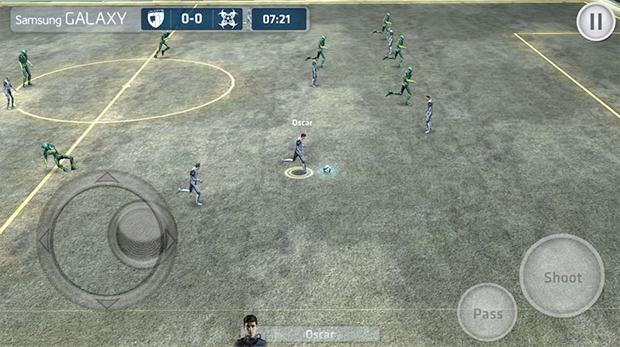 The Match: Striker Soccer G11 is an opportunity to share the experience and join the fight. #GALAXY11