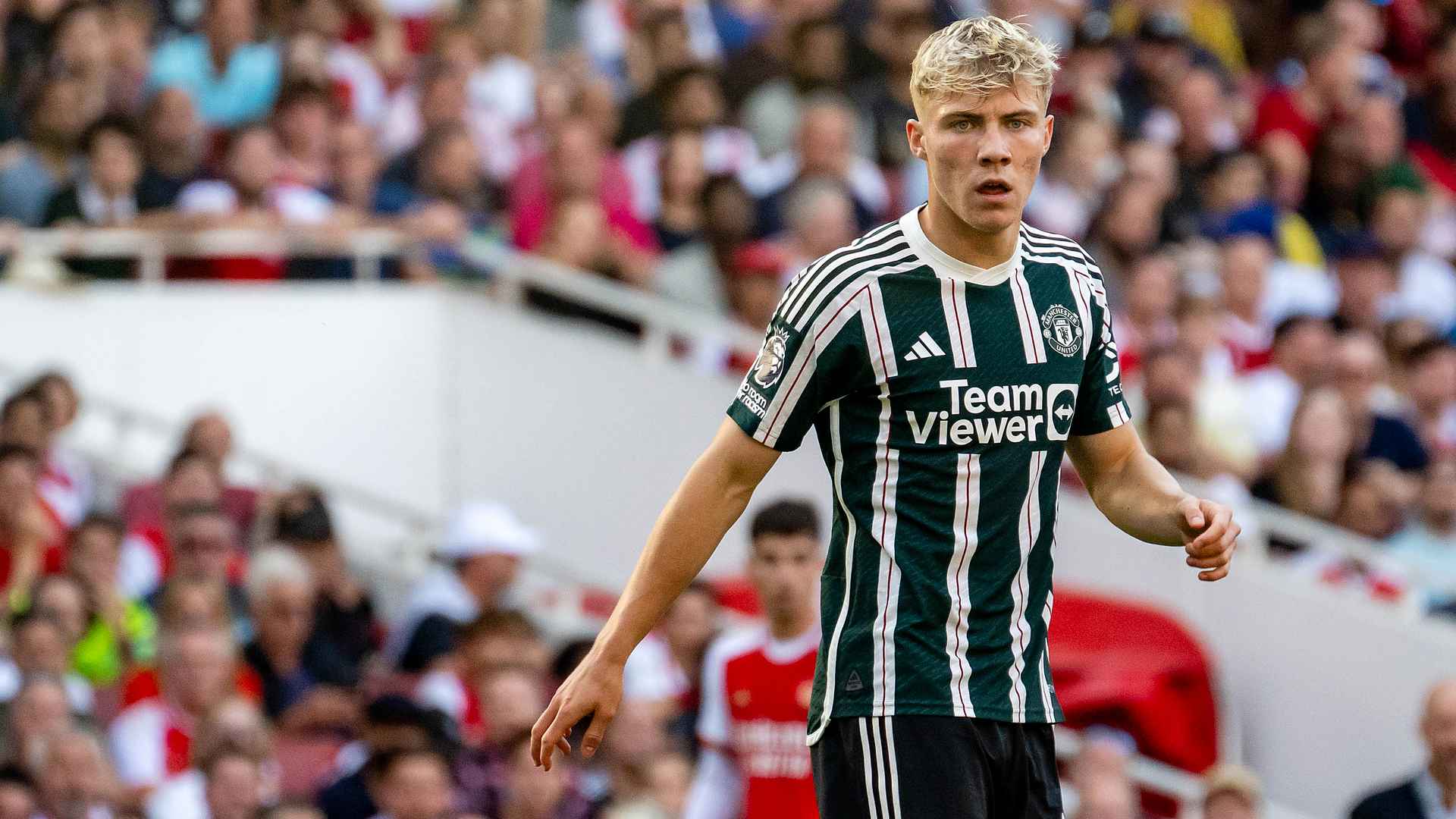 RASMUS HOJLUND
After warming up with Reguilon at half-time, Hojlund did not have to wait too much longer until he was brought off the bench for his Reds debut, replacing Anthony Martial after 67 minutes, and he was thrown straight in to help defend an Arsenal corner…
69th minute: The start of an intriguing battle with Gabriel ensued, as Hojlund showed no lack of physicality in his attempt to win the ball from the Arsenal defender.
71st minute: Again battling with Gabriel, Hojlund was this time penalised for pulling the Gunners centre-back's shirt, this time higher up the pitch and in the penalty area.
72nd minute: After impressive wing play from Marcus Rashford, our Dane had a shot blocked, amid something of a goalmouth scramble in the Arsenal box.
75th minute: Despite his all-action style, Hojlund was seen ushering Casemiro not to rush the ball forward too quickly, after the Brazilian and his compatriot Antony helped to halt an Arsenal counter attack.
Adblock test