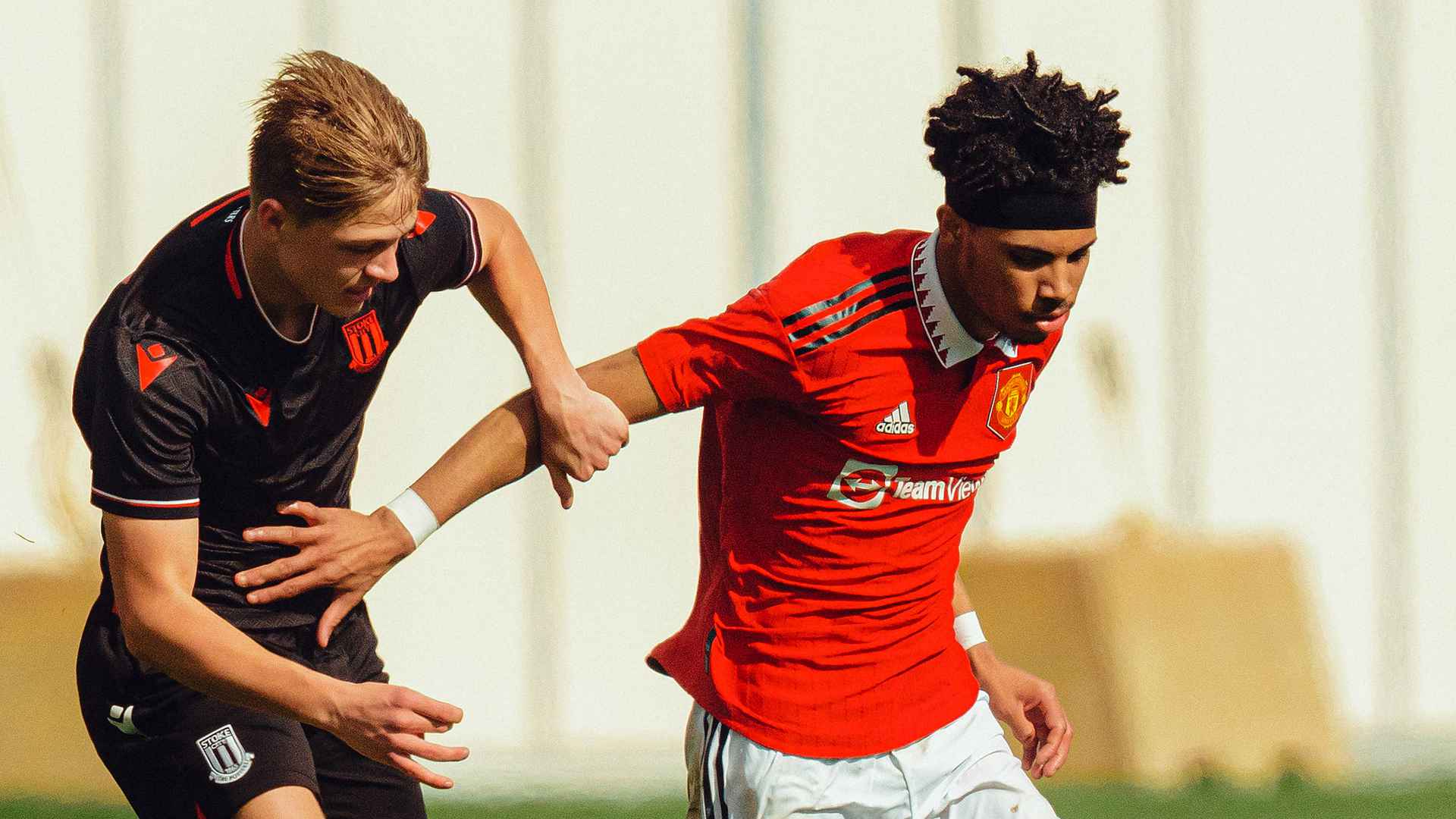 It was a bright start for our young Reds, who surged forward from the off in a sign of real intent. Our first chance of the game fell to Ethan Williams out wide, with United's no.11 afforded acres of space to run into. His powerful effort flew just wide of the mark, though. 
Ethan Wheatley had arguably the best chance of the first 45, and forced Simkin into an impressive save. After picking the ball up down the left, Wheatley cut inside, skipping past a defender before sending a curling effort towards the bottom corner, but Stoke's shot-stopper got a strong glove to it. 
The visitors had a handful of spells in possession but failed to create anything that properly threatened Elyh Harrison's goal. United, on the other hand, progressed forward to create even more goal-scoring opportunities in the lead-up to the half-time whistle. The second came from some excellent build-up play from Binnion's side, but Jayce Fitzgerald's long-range strike went wide of Simkin's goal. 
Adblock test