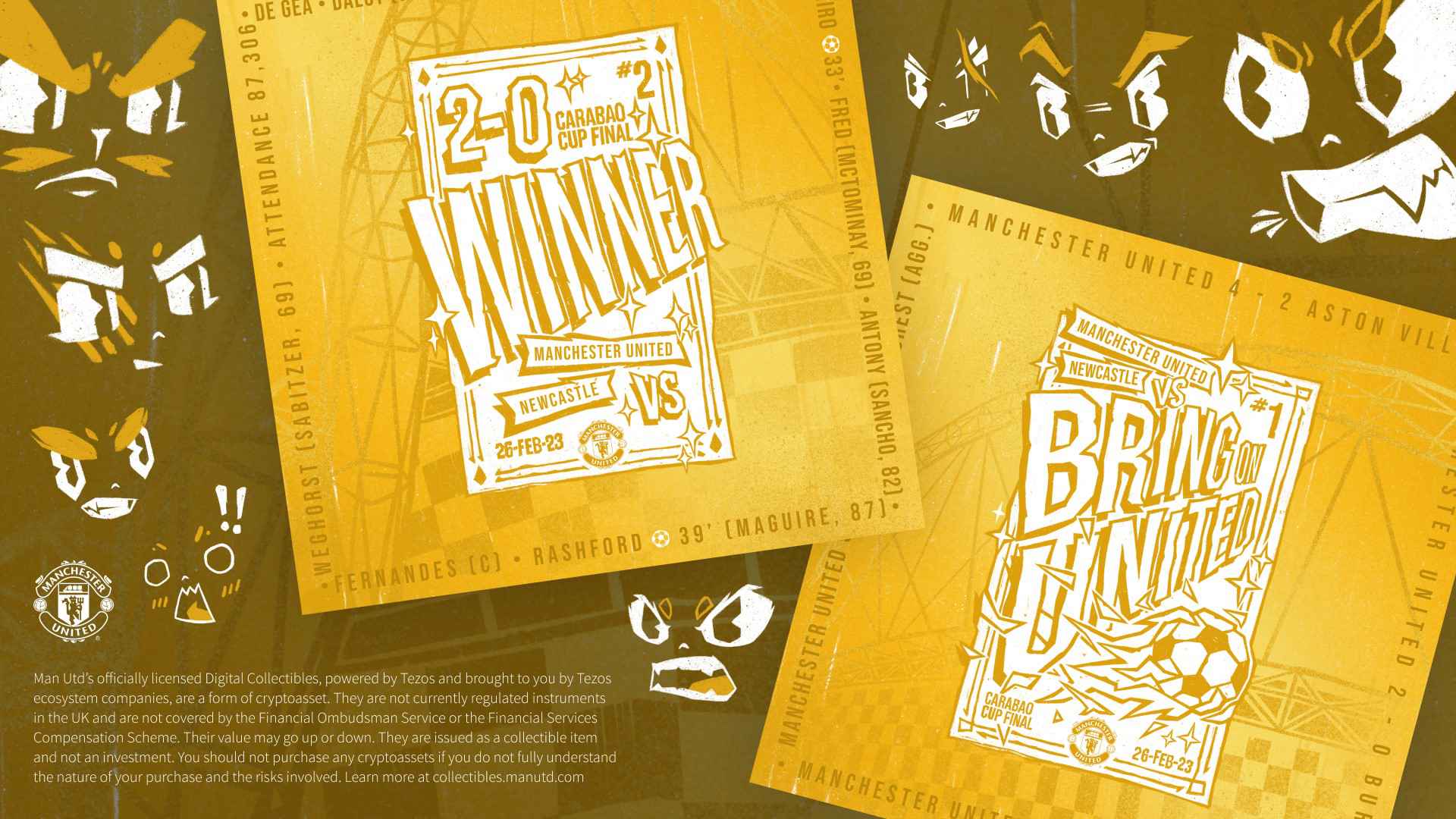 Exclusive 'Collect United' Giveaway – only on Discord
Traits? Collectibles? Web3? If all this is confusing, we've got plenty of guides to help. But the best place to find out more is by joining the club's official Discord community – the biggest in all of football.
And, this week, to celebrate United's Carabao Cup success and introduce more fans to the community, we're giving away 50 'Collect United: 2023 Cup Final Edition' digital collectibles. Each winner will get both Collect United collectibles released so far.
Here's how you could win when the competition opens later this week:
Visit collectibles.manutd.com and create your digital wallet – a home for your new collectibles

Join Discord – the home of United's digital collectible community

Click on the #unlock-access-here channel and follow the steps to verify your digital wallet

Visit the #giveaways channel and hit 'Participate' for the chance to win

See Discord for full Terms & Conditions.
Are you ready to Collect United? Join thousands of fans on Discord now to find out!
IMPORTANT NOTICE
Manchester United's officially licensed Digital Collectibles, powered by Tezos and brought to you by Tezos ecosystem companies, are a form of cryptoasset. Manchester United Digital Collectibles have been issued as a collectible item and not an investment. However, it is important that you keep in mind that:
1. Manchester United Digital Collectibles are not currently regulated by the Financial Conduct Authority in the UK and are not covered by the Financial Ombudsman Service or the Financial Services Compensation Scheme;
2. the value of Manchester United Digital Collectibles is variable and can go down as well as up;
3. tax may be payable on any profits made on the sale of Manchester United Digital Collectibles; and
4. for those Digital Collectibles which require purchase, the decision to purchase Manchester United Digital Collectibles requires careful thought and consideration. You should seek independent financial advice if you are in doubt. You should not purchase any cryptoassets if you do not fully understand the nature of your purchase and the risks involved.
Adblock test