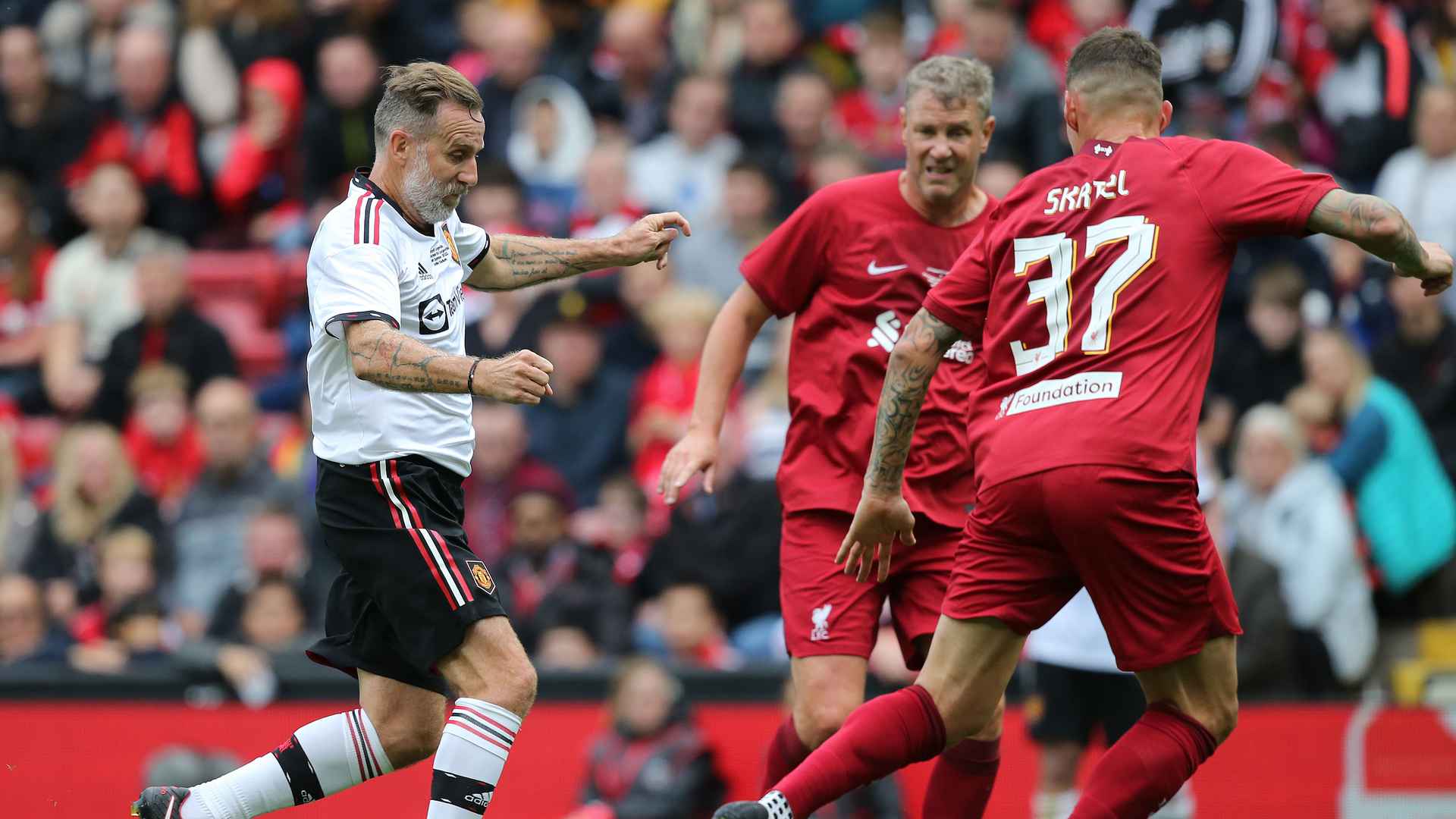 The match was the return fixture of the first leg, which was held at Old Trafford in May, raising more than £1.3 million for Manchester United Foundation.
Our former players entered the game looking to overturn a 3-1 deficit from that first leg, with new faces such as manager Andy Ritchie, captain Michael Carrick, Darren Fletcher and Roy Keane to name just a few.
Despite taking an early first-half lead through Dimitar Berbatov, United were pegged back by the hosts after the break, with Mark Gonzalez and Florent Sinama Pongolle both finishing well to seal the win for the hosts.
Following the successful charity event, which attracted more than 30,000 supporters, read about how the action unfolded…
Adblock test