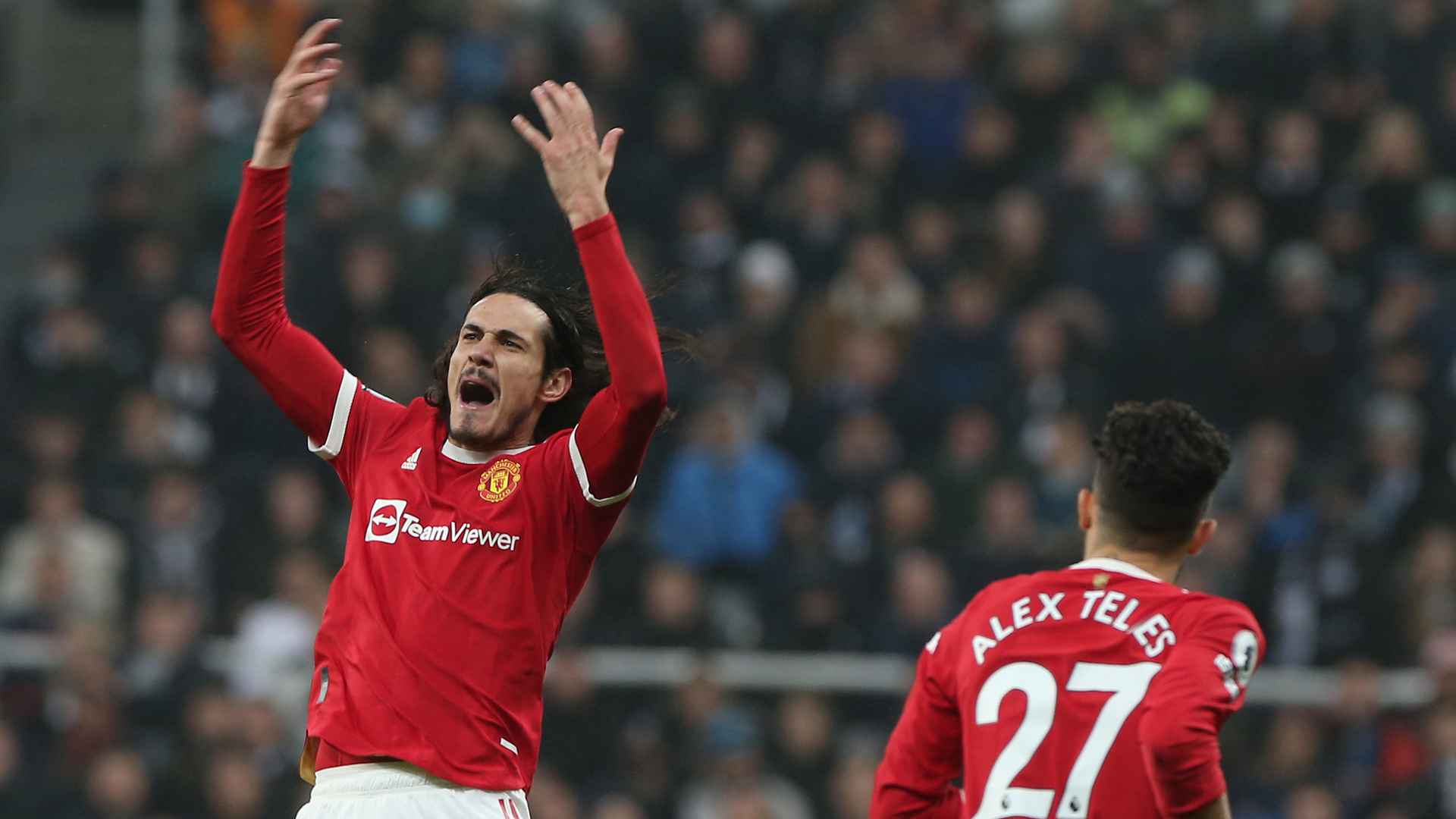 Fans love to see a runner; someone who slaloms all over the pitch trying to win the ball back, giving everything for the cause. They love to see someone who's always switched on, and demanding more from their team-mates. When Telles misjudged a stray ball and let it run out of play for a throw-in, Cavani was urging him to concentrate more; to keep the ball in play and maintain the pressure. These are little things, but they really matter.
Remember Cavani's never-say-die closing down against Villarreal at Old Trafford earlier in the season? The game was locked at 1-1 at the time, but his incredible recovering run drew the kind of unique, collective roar from the Stretford End that builds the platform for late winners like the one Ronaldo eventually found.
It's a lesson to any other United player. Any other footballer, for that matter. Work hard, and you will get undying affection in return. That applies to everyone, whether you're Alan Smith, Ji-sung Park or a genius goalscorer like Cavani.
The sadness, of course, is that Cavani is approaching 35. How long can he keep going? And – the question United fans are always asking – how often can he get onto the field for us? But right now, he offers a template for the rest of the squad, and the kind of energy, physicality and intelligence that interim manager Ralf Rangnick wants to see.
At Newcastle, we were off the pace, but more composure and intensity will surely come with a regular flow of games, when the boss has had more matches and more time on the training pitch with his new coaches.
Until then, let's just forget Monday's scatty performance and learn from Cavani's second-half rescue act. Complete commitment, complete intelligence, in every moment.
Adblock test