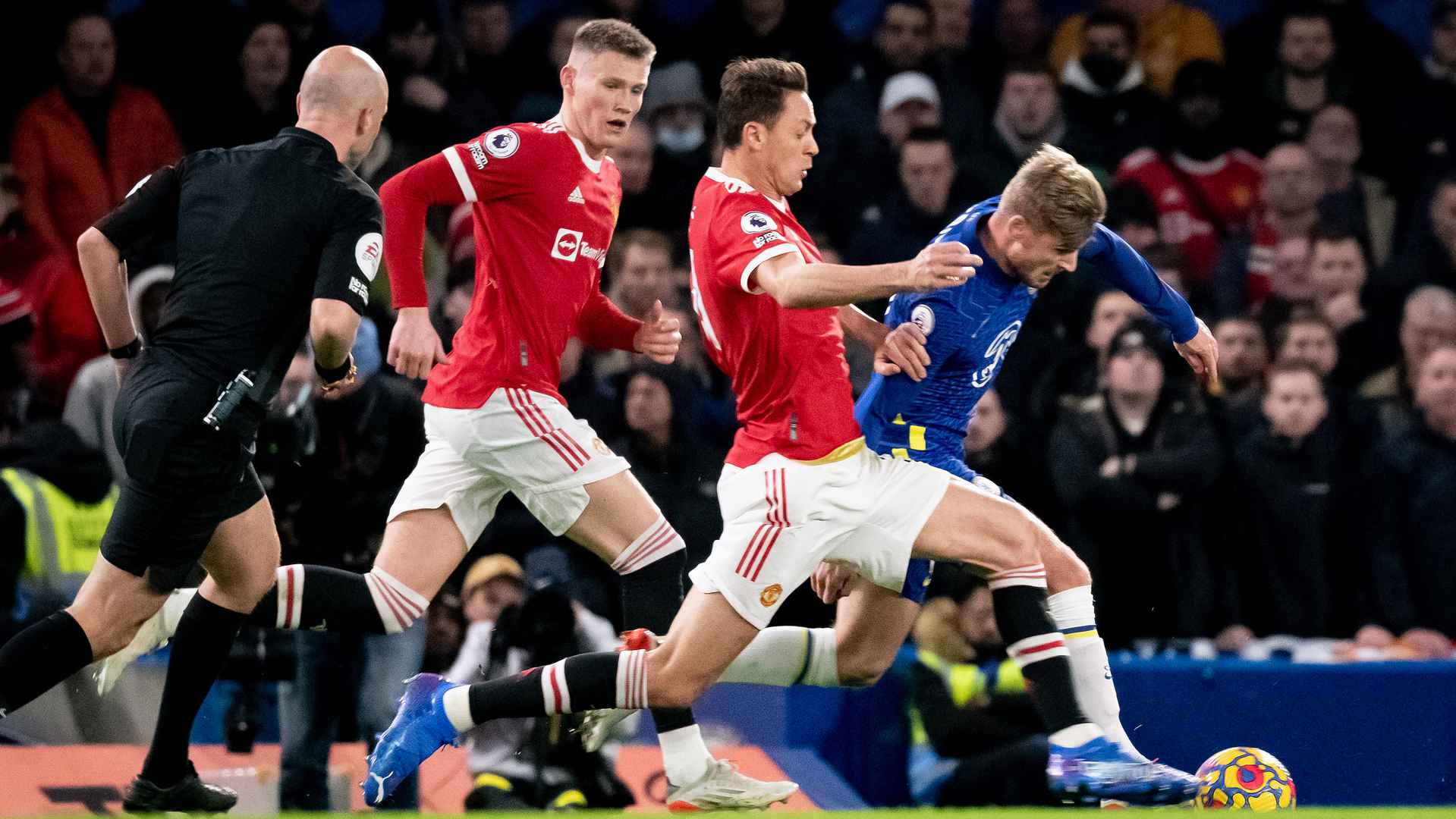 Jadon Sancho followed up his first goal for the club in midweek by also getting on the scoresheet at Stamford Bridge, with Carrick also proud of the performance of the attacking unit both with and without the ball.
"That's part of football, you've got to do both sides of the game and we talked about how much you've got to earn your luck at times," he said.
"It's not easy to come to a place like Chelsea who are playing well and things are going for them at the moment. They've the momentum and confidence to certainly take the ball and dominate the game.
"We wanted to try and hide the ball and frustrate them and dominate in that way, but at the same point we were realistic. I thought the front three – Marcus, Jadon and Bruno did a terrific job and a real disciplined job of picking their moments to jump the press, picking their moments to block the middle and give a platform for the seven behind to kind of work off and spread the spaces so we weren't chasing too much. I was really pleased with the effort today."
Adblock test