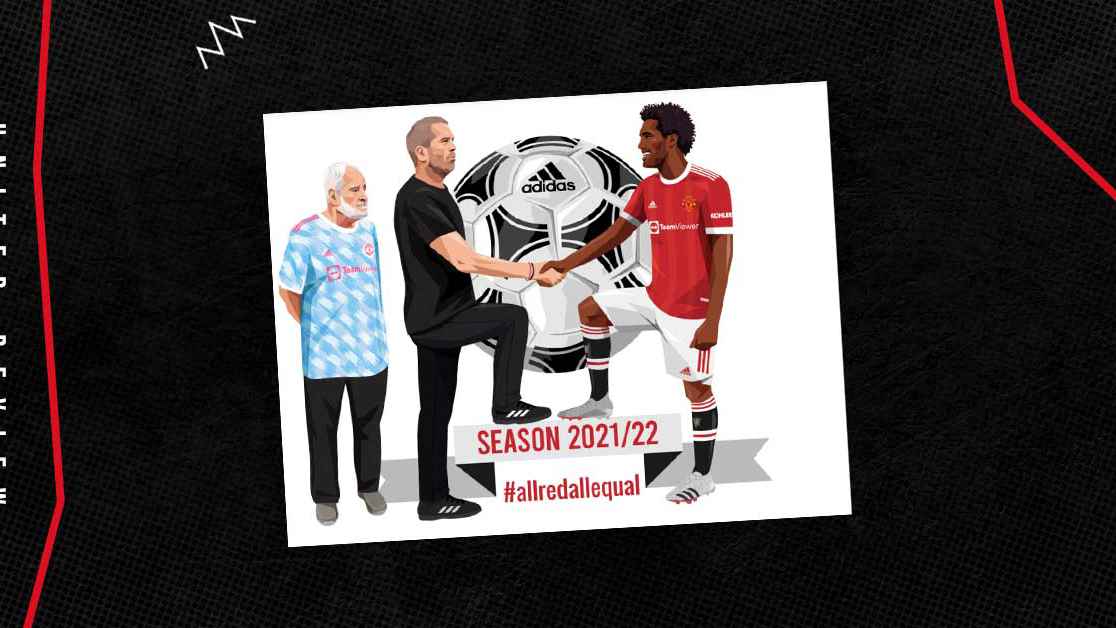 And there are some, like Tom and Dave Pye – the fans in the latest United Review handshake illustration – for whom the Theatre of Dreams is the nearest football pitch to their back garden. 
The father-and-son pair have been coming to games together at our famous old stadium since 1982, when Tom (now aged 75) first brought Dave (now 47). Since 1984, when Dave acquired his 'League Match Ticket Book', they've attended virtually every home fixture. And their family's history in the area goes back even further. 
Tom grew up within a family of nine kids, and United was in the blood – and everywhere else, for that matter. 
"Dad started going just after Munich, during 1958/59, and went as much as he could, including away games," explains Dave. 
"He was born in 1946, but his birthday is the same day Duncan Edwards died: 21 February. So his 12th birthday was tinged with sadness. Both my mum and dad are Old Trafford-born. The players lived in and around [the area] when Dad was young. Some even used the same doctors as him on Shrewsbury Street. He used to collect their autographs there – players like Alex Dawson and Bobby Charlton." 
Adblock test