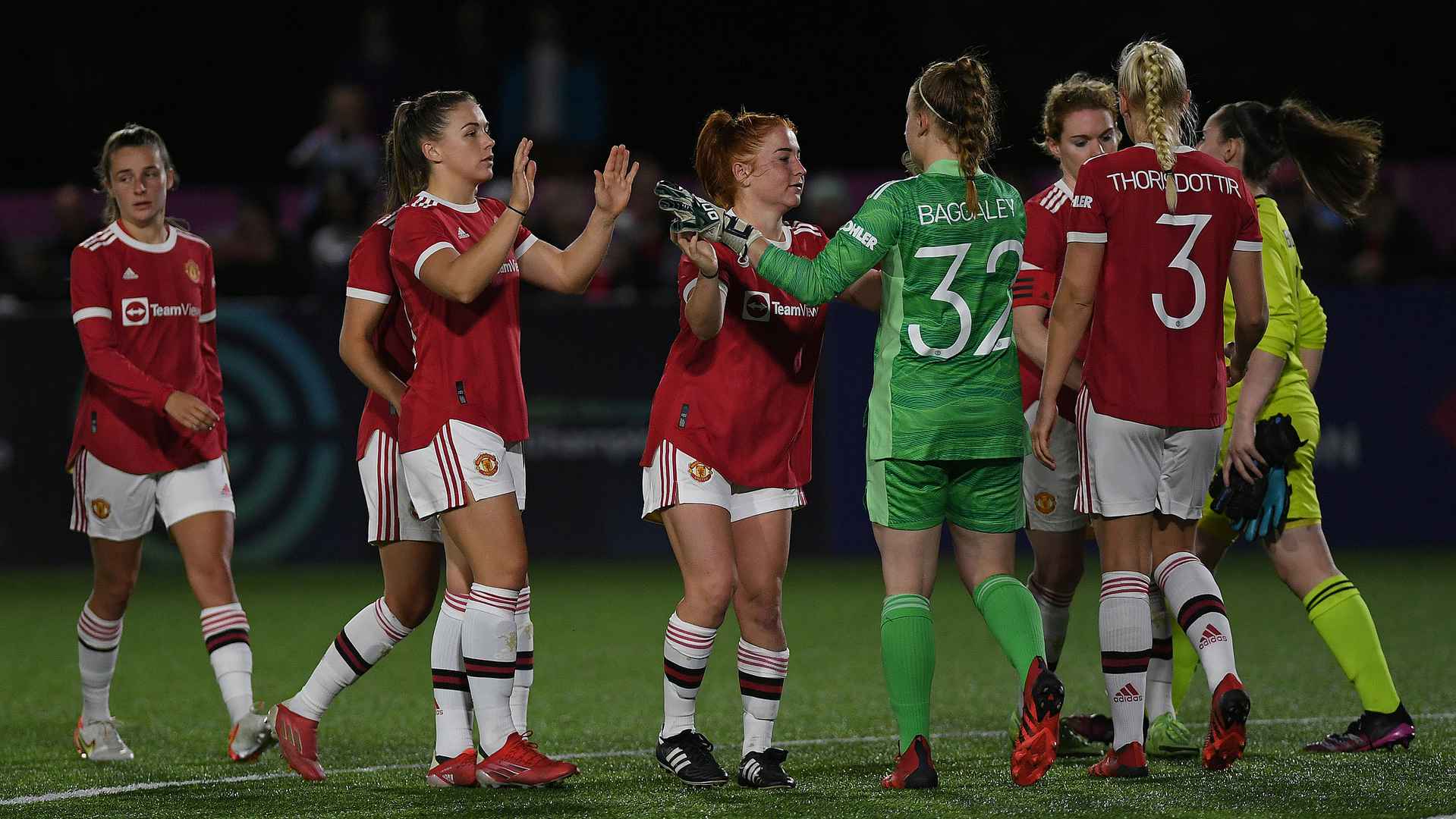 On 72 minutes, it was the Reds who again took the lead thanks to a spectacular strike from substitute Ella Toone. Hayley Ladd did brilliantly to retain possession before laying the ball into the path of Toone who rifled her effort into the top corner.
However the hosts struck back again, as a terrific Beth Hepple free-kick sailed past Sophie Baggaley, sparking jubilant scenes among the home fans.

With the game level, as per Continental Tyres League Cup rules, the tie headed into a penalty shootout in which the winner would gain an extra point in the group standings.
Toone, Aoife Mannion, Ladd and Boe Risa and Durham's first three takers all scored their spot-kicks before Becky Salicki chipped her effort wide, leaving Russo with a chance to finish the shootout which she duly took.
Adblock test