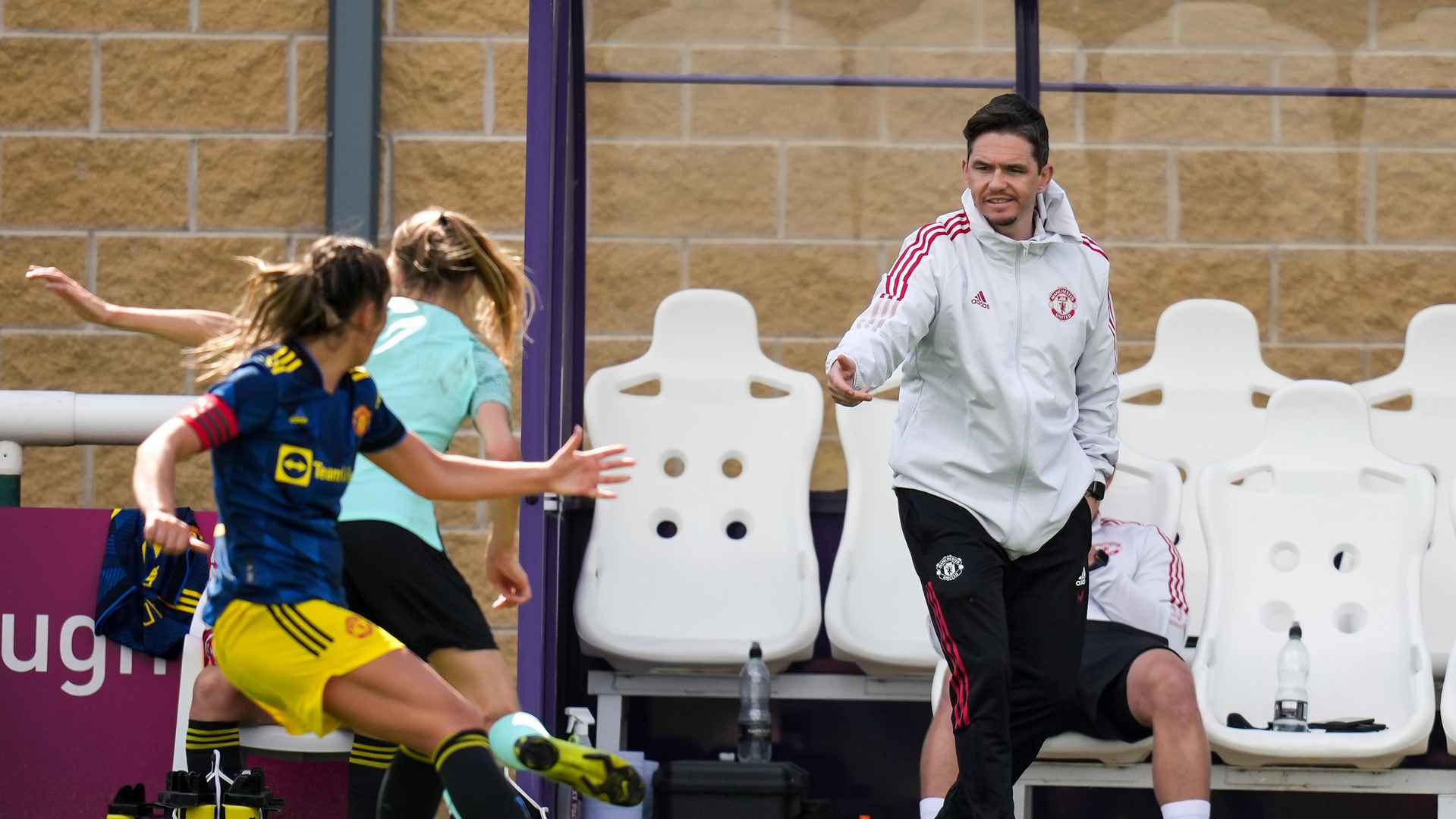 Hannah Blundell changed blue for red in the summer and our manager was asked about her introduction into the United set-up.
"Hannah was always one of those that if she got a different space to grow it was going to be good for her but that doesn't mean she didn't do wonderful things at Chelsea when she had the opportunity to," Skinner emphasised. 
"You know, Emma [Hayes] has got a wonderful group to pick from but I think this is one where we talk about a different coach, team… it just allows a player to grow in a different way. I think she's showing a lot of quality she already has."
The boss thinks our defender will look forward to facing her former team-mates on Sunday. 
"I know she's going to relish to play against her former team," the 38-year-old said. 
"I think she's been really classy, that's how I'd put it. She defends well and I think you will have the chance to see a consistent Hannah. That's no fault as to what happened at Chelsea, it's just a part of the squad they developed over the years. It's great to see her, great to have her and I think she's a full-back that will give Sarina [Weigman] some thoughts going into future camps, hopefully." 
The match between the Reds and the Blues at Leigh Sports Village kicks off at 12:30 BST on Sunday.
Adblock test