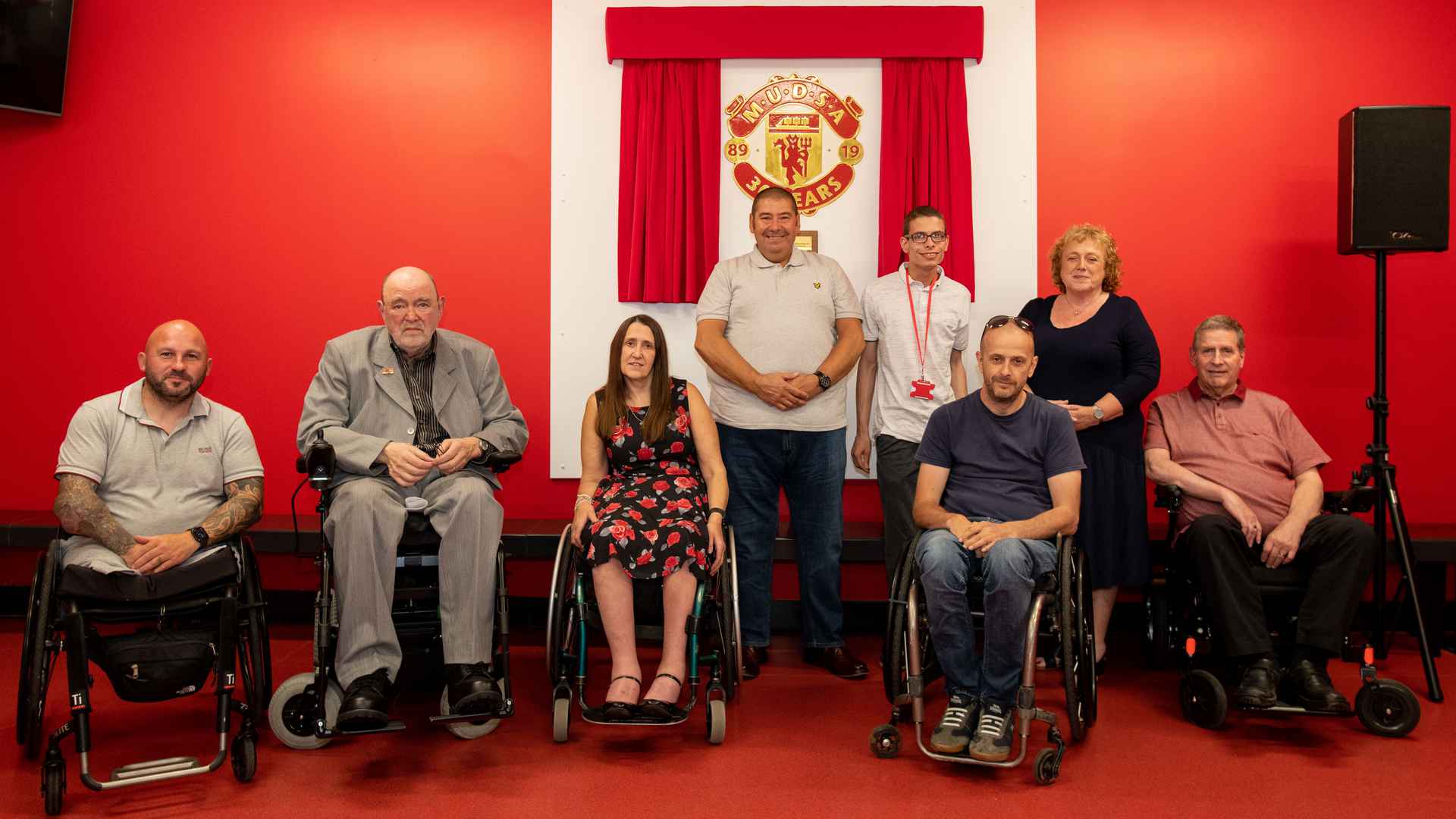 Collette Roche reflected on what was a special day for everyone involved: "It's been a long time in the planning, and obviously we've had a few hurdles along the way like COVID. It's not been the easiest of designs in terms of where we put the facilities, but the real measure for me was just seeing the smiles on the faces of our disabled fans when they saw the facilities."
Across the seven sections a total of 278 wheelchair positions, 278 personal assistant seats and 278 amenity seats will now be available.
Banks spoke passionately about what this will mean to families eager to attend. He said: "The numbers have more than doubled the capacity. So, there are a lot of people who are coming to the game, who just wouldn't have been able to get tickets in the past. 
"I was talking to a lady yesterday on the phone and she was in tears as she was finally able to bring her severely disabled son to the match. And when she found out she was going to be in the Stretford End, her son was bouncing up and down in his chair.
"It's got everything you could wish, and it's a dream come true for so many people who've waited for years and years for the chance to come to Old Trafford," Banks concluded.
Fans who wish to access the new facilities should become an official member then get in touch with the Ticket Office by emailing accessibility@manutd.co.uk. They will register you and guide you through the ticket application process. More information can also be found here at www.manutd.com/accessibility.
Adblock test