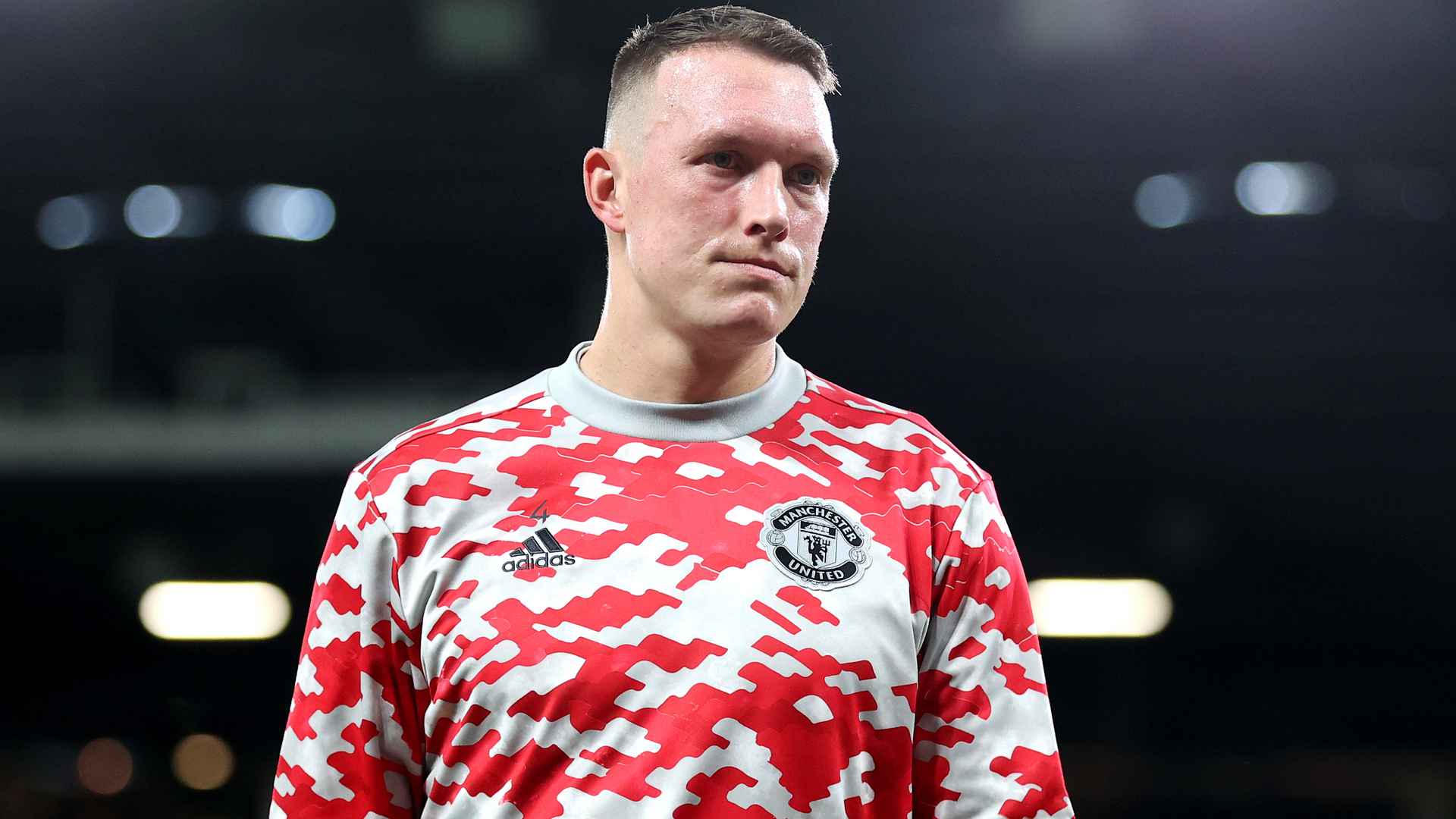 Our no.4 has not made a competitive appearance since scoring in the Emirates FA Cup win over Preston North End back in January 2020, because of a persistent knee injury that has troubled him throughout his career. 
His efforts to combat the problem have been courageous and he's previously played through the pain barrier, often with a swelling to make the eyes water, all because he loves to represent United.  
In the end, during lockdown, a decision was taken for Jones to undergo surgery that would hopefully fix the issue once and for all. It was at this time when the defender reached his lowest point, as he bravely revealed at the weekend in our preview clip from his upcoming UTD Podcast – which will be out in early October.
"I think as a footballer, as a person, as a human being, that's the lowest I probably ever felt in my life," Phil emotionally admitted to us at Carrington.
"You try and get a balance between football and family life but it was so difficult going home and trying to look after the kids. You're there, but you're not there, you're not present. It's nice to get that balance back."
Adblock test