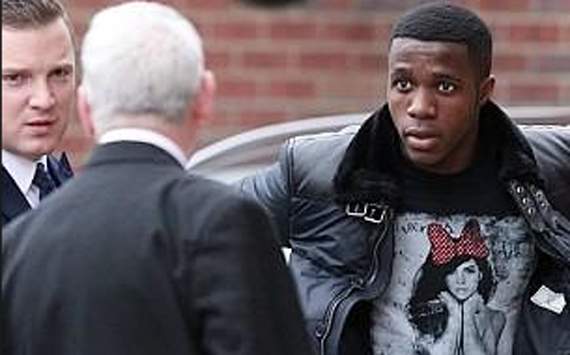 Manchester United's latest recruit, Wilfried Zaha, showed an almost unparalleled lack of self-awareness by turning up to his medical for the club donning a t-shirt with the image of Imogen Thomas on the front.

The glamour model is, of course, the woman with whom United legend Ryan Giggs had an affair, and for which saw a subsequent but ultimately futile super-injuction taken out.
The Premier League leaders agreed a £17 million deal for the Crystal Palace winger, as exclusively revealed by Goal.com, but he will spend the rest of the season on loan at the Championship club.
Extra Time would like to believe that the whole thing is just a sorry misunderstanding and that Wilf just chose the snazzy ensemble as a matter of coincidence. And that Giggsy hasn't seen it.
Either way, it is some way to mark your first day with a new club.